In November last year, Kensington Palace released a statement confirming the relationship between Prince Harry and 35-year-old Toronto-based actress, Meghan Markle.
After much speculation, on Monday it was confirmed that Prince Harry and Meghan Markle are engaged, to be married in May of 2018 at St George's Chapel at Windsor Castle.
So now that the engagement ring is firmly on Meghan's finger, we have questions about what the rules are when it comes to marrying a British royal.
What would it mean for Markle's acting and humanitarian career? Did the Queen need to give her blessing for Prince Harry's marriage? Does it matter that Markle has been married (and divorced) before?
WE HAVE SO MANY QUESTIONS.
Well, according to Morgan Evans for Redbook, there are a number of very important things we all need to know about marrying a British royal. And many of them are directly relevant to the likely newest addition to the royal family.
When you adopt a royal title, you can't be referred to as anything else.
There are intricate etiquette rules when it comes to appropriate ways to address a person in the royal family. Officially, royals should be referred to by their full title.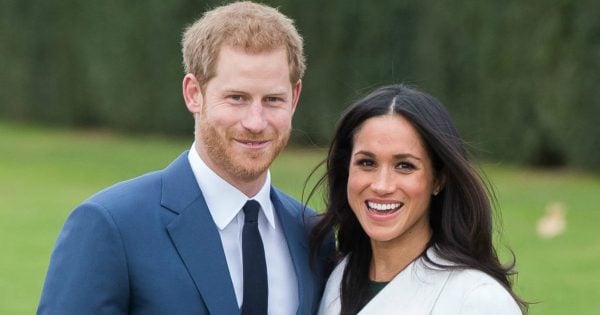 According to royal historians (my favourite career, ever), Markle would take the female version of Prince Harry's name, making her officially Her Royal Highness Princess of Wales.
However, given that William was made a Duke when he was married, royal historian Marlene Koenig believes Harry will be, too.
In that case, Markle would be known as Her Royal Highness Duchess of Sussex.
You can't play monopoly with your in-laws.
Oh. Well Markle must be reeling about this.
There literally is a rule against the royal family playing monopoly.
In 2008, Prince Charles' younger brother, Prince Andre Duke of York, banned the game after it became "too vicious".
I think maybe he has a point.
Listen: Why does Kate Middleton always kneel? Post continues after audio. 
When you marry a member of the royal family, you can't be active in politics.
While it might seem counter intuitive, members of the British royal family make a point of separating themselves from politics, and choose not to vote.
Technically, they have the right to vote, but doing so is believed to be unconstitutional, because the royals should be politically neutral. The idea is for them to sit 'above' politics, as to avoid unfairly swaying public opinion.
They're also not allowed to hold public office. This law comes from centuries-old issues in the British monarchy, but the idea is to safeguard royalty from using their unprecedented influence to affect laws and opinion.
Markle, however, has a background of strong political advocacy. She's an ambassador for World Vision Canada, raises awareness of the plight of women in poverty and was a UN advocate for women's political participation and leadership.
Then again, Princess Diana was known for breaking convention when it came to using her influence to promote ideas she was passionate about - and maybe Markle will do the same.
You need the Queen's permission to marry.
Given there are a number of 'traditional' requirements to becoming a royal, many of which are now redundant, marriages are now considered valid as long as the Queen approves.
The Royal Marriages Act of 1772 prohibited royals from marrying commoners, and specified that senior members of the royal families cannot marry someone who has been divorced.
The Queen evidently does not see this as an issue, given she gave permission for Prince Charles to marry Camilla Parker Bowles (who had been previously married) in 2005.
The Queen has also given her blessing for Prince Harry to marry Markle, who's first marriage to producer Trevor Engelson ended in 2013.
The Queen will set the tone for every event you attend.
Royal etiquette is notoriously vague - which makes it incredibly challenging to navigate. But generally, the Queen dictates the tone of every royal event. When she sits, everyone else sits. When she eats, everyone else eats, and when she's finished, everyone else is too.
Family events also require the family to always be in royal ranking order. At weddings, dinners, or any other functions, the royals need to enter in a very strict order, with the Queen leading the way. This then extends to seating arrangements.
So they're the key rules when it comes to marrying a member of the British royal family. We seriously cannot wait for this royal wedding in May.