Following Ruby Rose's Pitch Perfect 3 tour, everyone is very concerned. 
Sleep has been lost. Nails have been bitten. Anxious phone calls have been made.
You see, it's Ruby Rose. Or more specifically, the fat content of Ruby Rose's body.
"You look ill love," one tweet read. "Ruby Rose looks a bit underweight…" another commented.
News publications have covered fans' "health concerns" over Rose's frame, and two weeks ago LA-based dietitian Lisa De Fazio analysed the actress and model's weight, warning, "Her family and management team need to encourage her to gain some weight before it's too late."
De Fazio told NW she believes the 31-year-old weighs 44 kilograms, which would classify her as extremely underweight.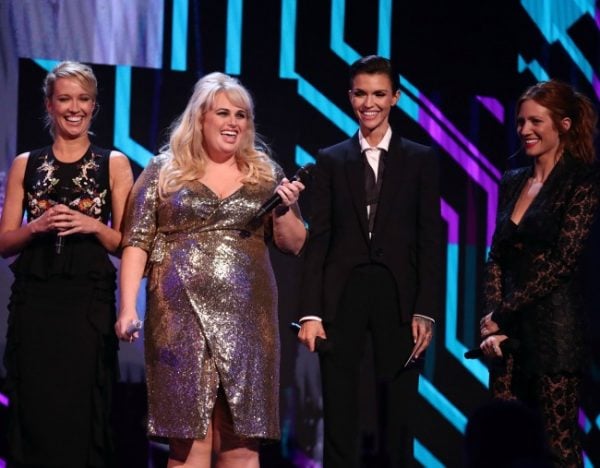 How very troubling.
And here's the thing: When Rose stood onstage at the ARIAs in a dark, fitted suit, she did look thin. When she appeared at the Australian premiere of Pitch Perfect 3 in a strapless black dress - again - she looked thin. That is a true fact.
But here's the far more important thing.
Yelling at Rose about her weight on Twitter, or airing concerns in a headline, is bad for women. 
Not just Ruby Rose. All women.
LISTEN: Bec Judd on those 'skinny' comments.
We are perpetuating the idea that women are their bodies. We are telling women everywhere that our bodies are public property; that our bodies belong to everyone but us.
They belong to some LA dietitian, and some writer for The Daily Mail, and some guy named Murray on Twitter.