It's the role that made Aussie model, TV host and actor Ruby Rose into a household name: Piper Chapman's love interest Stella Carlin in season three of Netflix hit Orange Is The New Black.
And while she only made an appearance in one episode of season four, little birdies say the 31-year-old actor is set to return in the show's latest season.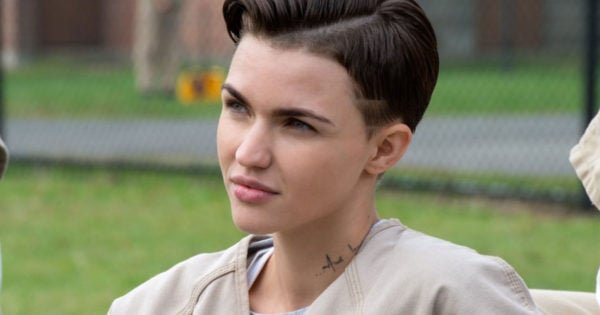 We know. We hardly needed another reason to look forward to June 9, but HERE IT IS.
According to the Daily Telegraph, "spies on the set" say Rose and her controversial character will make an appearance in season five.
"She's back together with all the girls on the show," an 'insider' on the set told Confidential.
LISTEN: Laura and Tiffany from The Binge on what we know so far about OITNB Season 5.
Netflix has, as yet, refused to confirm whether Ruby would in fact be back, with the actor herself saying last year her return to the show "could go either way".