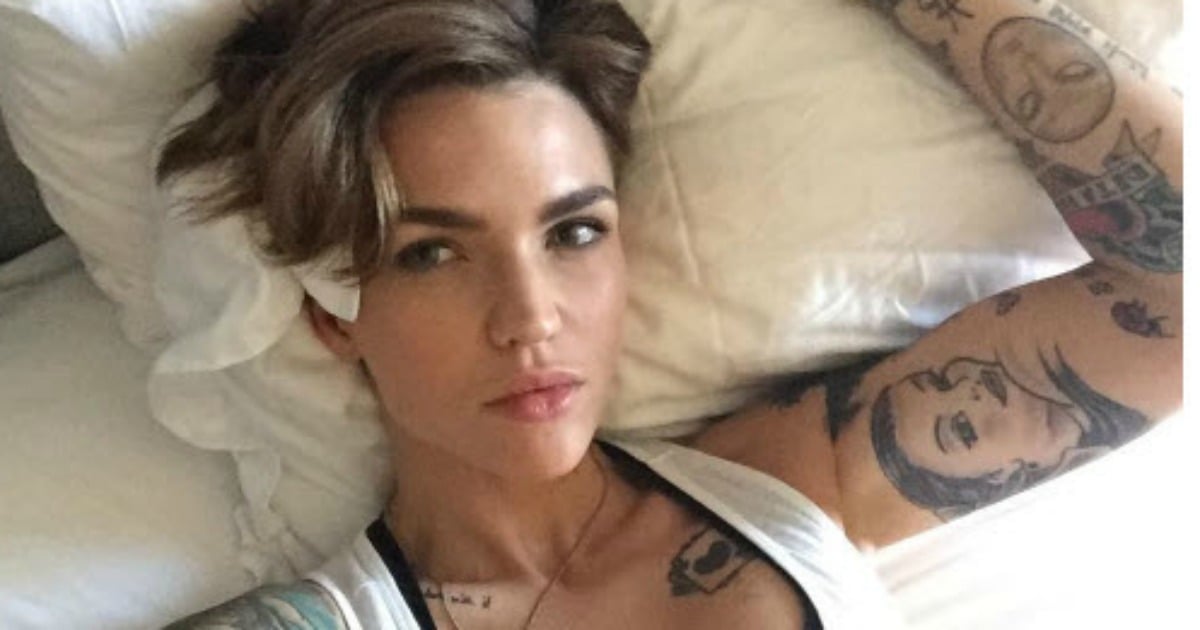 Rumours have been swirling about Ruby Rose's relationship status for a few weeks now, but now it seems the Aussie actress/DJ can officially update her relationship status.
The Orange is The New Black star shared a romantic shot from a Fourth of July party with her eight million Instagram followers, in which she's snuggled up to a blonde as fireworks explode overhead.
The caption: "With ❤️ from us."
Image: Instagram
That blonde by her side is Harley Gusman, a Miami-born skincare entrepreneur. who herself posted a snap from yesterday's celebrations in which she's locking lips with Rose.
Okay, so they've not exactly used the words "dating" or "future wife", but in the world of Gen-Y celebs posting a pash pic to social media is about as legit as a relationship announcement gets.
The Independence Day snaps are not the first time we've seen the pair pictured together in our feeds.
The Truly Organic co-founder posted a number of pictures featuring her and Rose out and about in L.A. over last month, although nothing as intimate as the latest one.
Meanwhile, the biggest hint the Australian had previously dropped about the budding romance was sharing a bikini modelling shot of the 24-year-old accompanied by the caption "Someone wake me up. This can't be real."