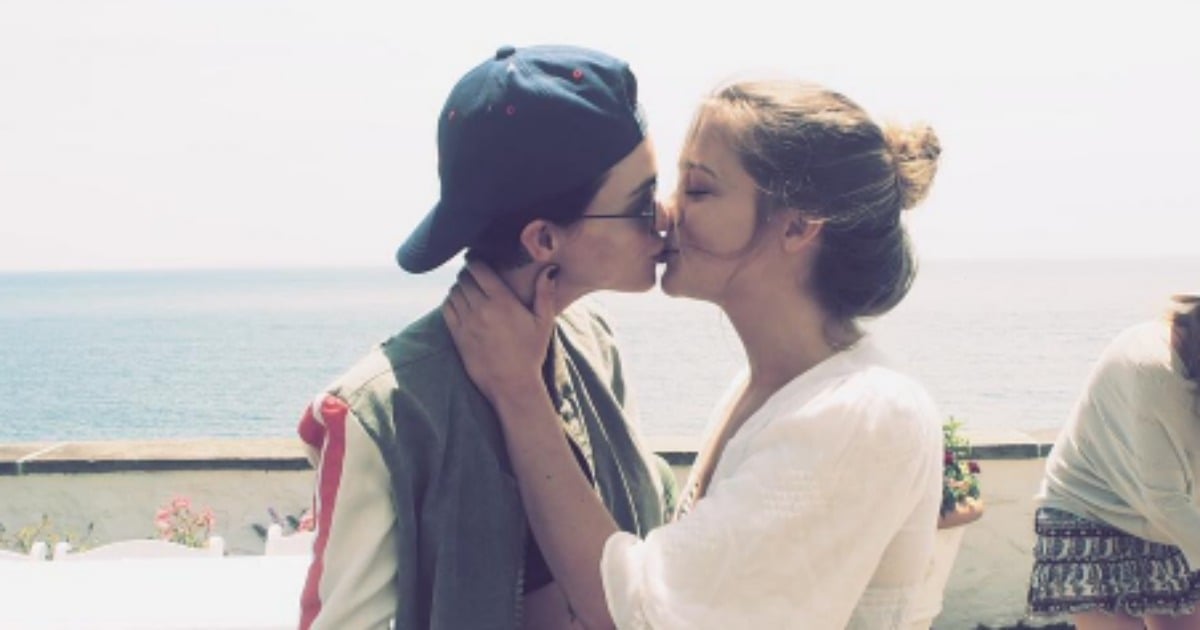 Ruby Rose confirmed her new relationship status and we have one burning question: who is Harley Gusman?
The Orange Is The New Black star confirmed she had moved on from ex-fiancèe Sophie Dahl, who she split from late last year, by posting a snap of her cuddling up to her new girlfriend on Instagram.
Harley also shared a smoochy pic to her own 122,000 followers, so it's safe to assume this romance is most definitely on.
So who's the girl who has stolen the heart of one of Australia's hottest exports? Here's five things you need to know: 1. She's a successful businesswoman Harley is the co-founder of hair and skincare line Truly Organic, which is proudly certified organic, vegan, cruelty-free, non-GMO and fair trade.
2. She's also a model
Read: she's ridiculously, ridiculously good looking. She is gorgeous.
Harley's Instagram feed is full of pics of her posing up a storm all over the world. We're already jealous.
Photo by @frorojas A photo posted by Harley???? (@harleygusman) on May 31, 2016 at 6:28pm PDT
3. She loves the beach
Which means, she loves posing in bikinis.
It seems like Taylor Swift's Fourth of July party – where the singer and her friends splashed in the ocean before water-sliding at her Rhode Island mansion – was the perfect place to make her relationship with Ruby official.
???????????? A photo posted by Harley???? (@harleygusman) on Jul 23, 2015 at 9:00am PDT
4. She loves animals
There's a lot more to love about Harley thank her stunning seaside snaps.
Like cute baby animals… and lots of them.
true love. A photo posted by Harley???? (@harleygusman) on Oct 8, 2015 at 2:49pm PDT
5. She shares Ruby's love of ink
While she isn't quite as inked-up as her new girlfriend, Harley is no stranger to a it of body art, posting her tattoo adventures on Instagram.
Ruby Rose and Harley Gusman's love.