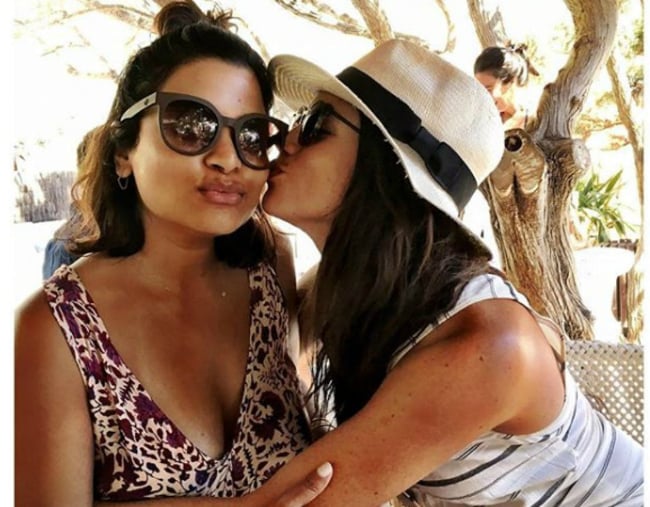 The bridesmaids and page boys of the Royal Wedding were officially announced by the Kensington Palace a few days ago and there were a couple of names we didn't recognise: Remi, 6, and Ryan Litt, 7.
Meghan Markle is the godmother of the two girls, who are the daughters of Benita Litt and Darren Litt. So of course, we were left intrigued as to who exactly is Benita Litt and what is her relationship with the future royal?
We've done some research and here is everything you need to know about one of Meghan Markle's oldest and best friends.
Benita Litt was an entertainment lawyer before founding Legend of Lido, a fashion brand that sells travel-inspired carryalls. Her website states: "Every bag is designed from an exotic, one-of-a-kind print inspired by the world's vibrant colors and whimsical essence."
Markle was spotted donning one of the beautiful bags early last year, which Litt posted to her company's Instagram page…
The year before Meghan Markle spent her Christmas with The Queen, she spent it with Benita's family. At the time she posted on her now-deleted Instagram account a photo of her with their family, captioning: "Tree trimming bliss with my favorites. Love you @benitalitt (& D) @heatherdorak + my fairy god-daughters".