There are only two more episodes left until we can all have a little Bachelor closure and finally found out who Richie chooses out of Alex, Olena and Nikki.
READ ALL OF ROSIE'S BACHELOR RECAPS HERE.
But Rove and Sam may have skipped ahead on us, giving us a hint as to who Richie's final two girls might be.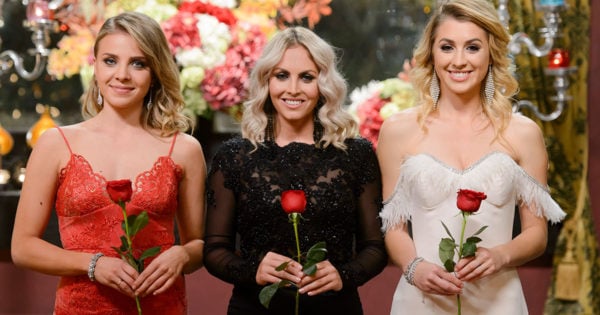 In a pre-recorded intro before their on-air chat with Richie, a voice over claimed that Richie had already sent Olena home from the competition...even though that hasn't happened yet.
"We will find out...whether after dumping Olena from the show, how quickly he went into witness protection to hide from her vodka-filled Ukrainian boxing father," the segment began.