Karen and her two sons have faced their fair share of crises. When Karen's husband was diagnosed with cancer, they watched his treatment fail and felt the full force of grief that followed his passing.
Then in 2016, Karen was diagnosed with breast cancer, leaving her at a loss as to how she would be able to continue to raise her boys on her own while navigating treatment.
"I didn't know how I was going to be affected by the chemo and radiation… I knew I just had to get through the treatment," she told Mamamia.
Unfortunately Karen was all too familiar with the challenges of maintaining some semblance of normality when cancer threatened to tear life apart. But there was one resource Karen's family were able to access this time around that made coping just that bit easier.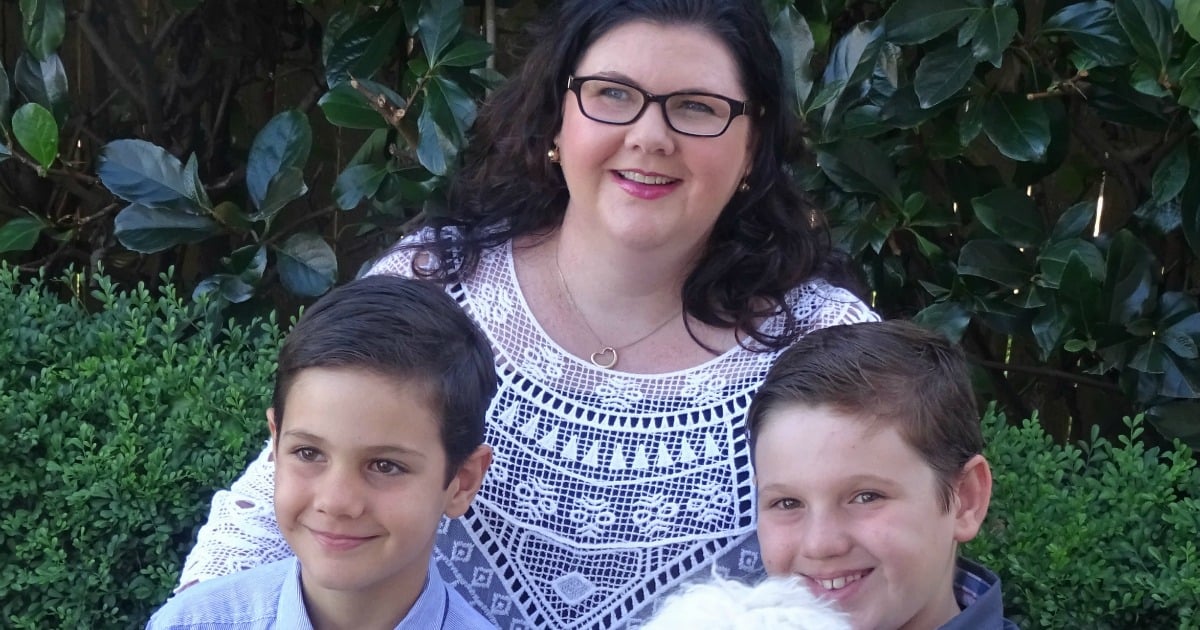 Created by psychologist, Dr Susan Palmer, Gather My Crew is the free online rostering system helping families like Karen's going through rough times ask for and receive the help they really need.
After supporting patients and families in coming to terms with some of the toughest of circumstances for almost 20 years, Susan realised there was a gap between the advice she was giving, and the action being taken that needed to be bridged.
"Having worked with people going through really difficult times -  in oncology wards, with people with spinal injuries and parents who find out their children have congenital conditions - it's my job to help them understand that getting through something as awful as this is so much easier if you're surrounded by friends and family getting the practical help that you need," Susan told Mamamia.