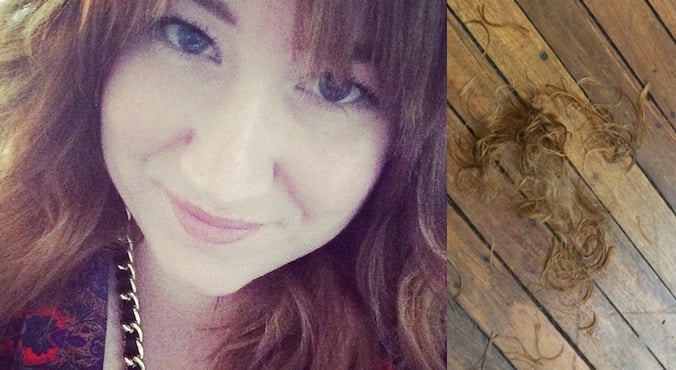 Image: Rosie Waterland
Four years ago, after a break-up, I decided at 4 o'clock in the morning that it would be a fantastic idea to dye my naturally blonde hair red.
So, I wandered up to the 24-hour Coles and bought two boxes of red hair dye. By 6am I was a red-head.
Biggest mistake I ever made.
Not because I hated the red. I quite liked it for a while, actually: