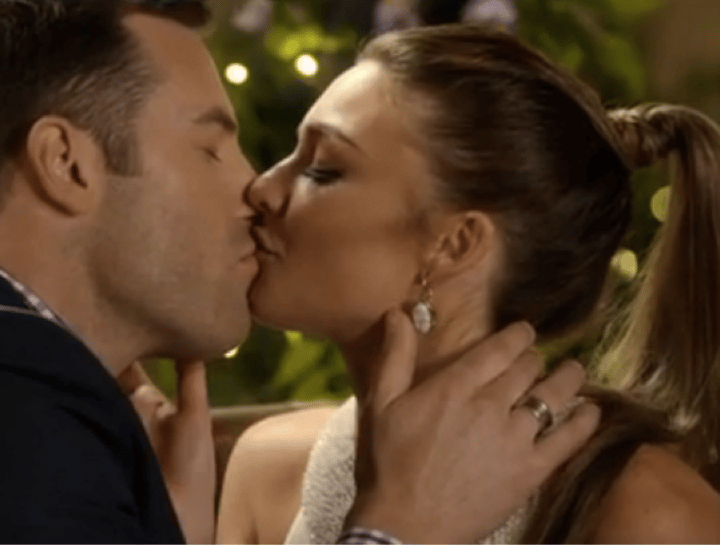 Missed last episode's recap? Get on that. Read it here.
And it looks like we've finally spent enough time explaining why it's okay for Bachie Queen to be dating so many Peen Owners at once; we don't open on her doing any heartbroken beach/horizon/turtleneck thinking. We get it: Broken Heart + National Humiliation = only socially acceptable situation in which a lady may date many men.
Her adequate level of heartbreak has been established, so tonight we open on Peen Palace, where the Peen owners are sitting around talking again about why they're different to the ladies and they're not going to be lady-bitches, they're going to be good Aussie mates because #Aussie #mateship #notsillyladies etc.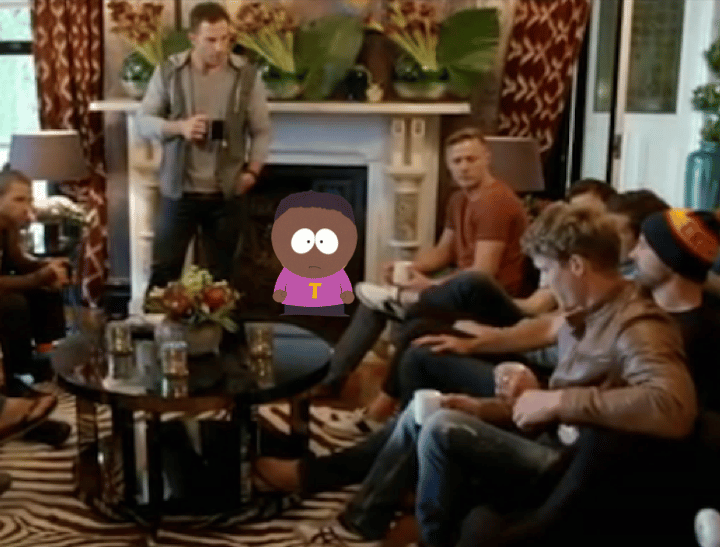 Oshie comes in wearing a sexy cardi, and after last week's stray hair disaster, Channel Ten Overlord Queen Sandra Sully is taking no damn chances. That shit is sprayed down TIGHT tonight: