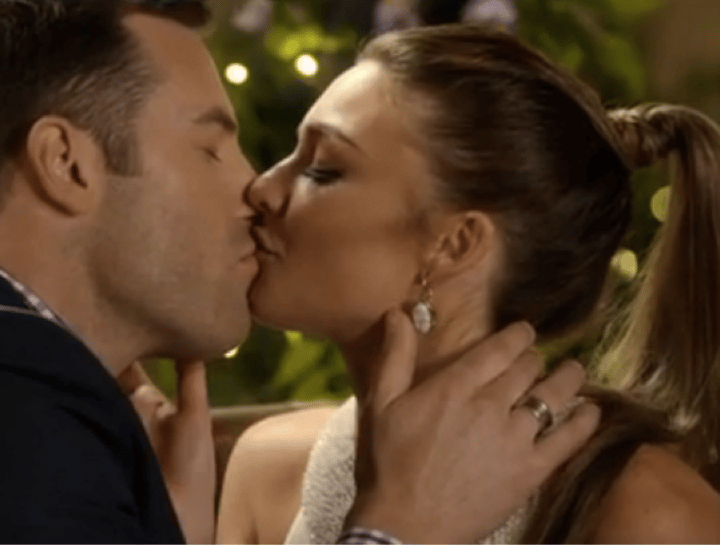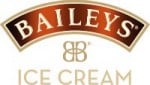 Missed last episode's recap? Get on that. Read it here.
And it looks like we've finally spent enough time explaining why it's okay for Bachie Queen to be dating so many Peen Owners at once; we don't open on her doing any heartbroken beach/horizon/turtleneck thinking. We get it: Broken Heart + National Humiliation = only socially acceptable situation in which a lady may date many men.
Her adequate level of heartbreak has been established, so tonight we open on Peen Palace, where the Peen owners are sitting around talking again about why they're different to the ladies and they're not going to be lady-bitches, they're going to be good Aussie mates because #Aussie #mateship #notsillyladies etc.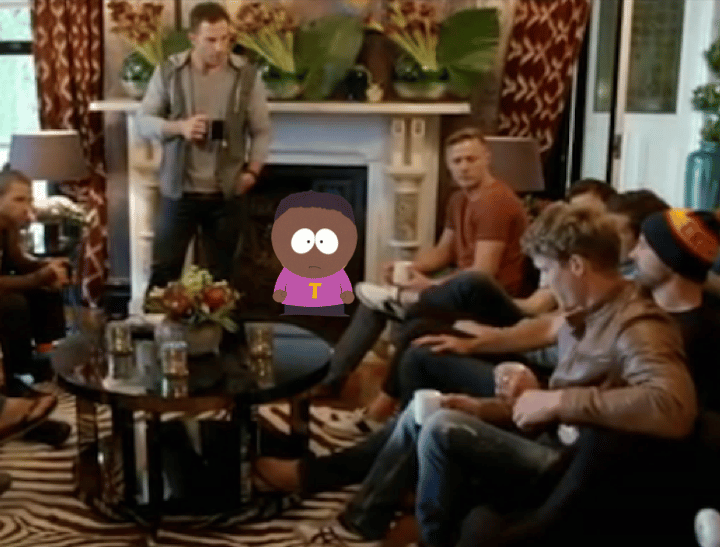 Oshie comes in wearing a sexy cardi, and after last week's stray hair disaster, Channel Ten Overlord Queen Sandra Sully is taking no damn chances. That shit is sprayed down TIGHT tonight: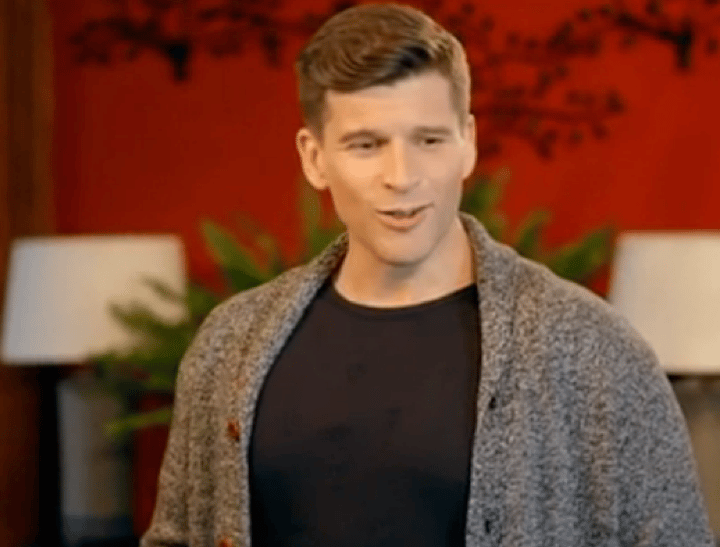 Ah. We get our first inkling that this is going to be a boring-as-shit episode when the Peen Owners start endlessly pontificating about the date card. "Oh look. It's the date card. I wonder what could be in the date card. Let's talk about about what could be in the date card. And who will be going on the date? I'd like it to be me. I'd like it to be me too. But what name will be in there? Oh look! We've filled enough time now that the producers are saying we can stop talking and actually open the date card. Let's open the date card."
Oh glob. Somebody please bring back David The International Model before this episode bro-codes up its own arse and into the fucking mateship abyss of television I do not care about.
Sasha, the only Peen Owner who's managed to give Bachie Queen clit tingles so far, gets the single date. Looks like someone's looking for a handsome man to push her special button.
SINGLE DATE TIME!
Bachie Queen forces Sasha to learn how to tango with her, because that was the only g-rated way she could get their private areas into the same area. They learn the dance. She gets the giggles at Sasha's muscles/her clit explodes and love-heart glitter comes out: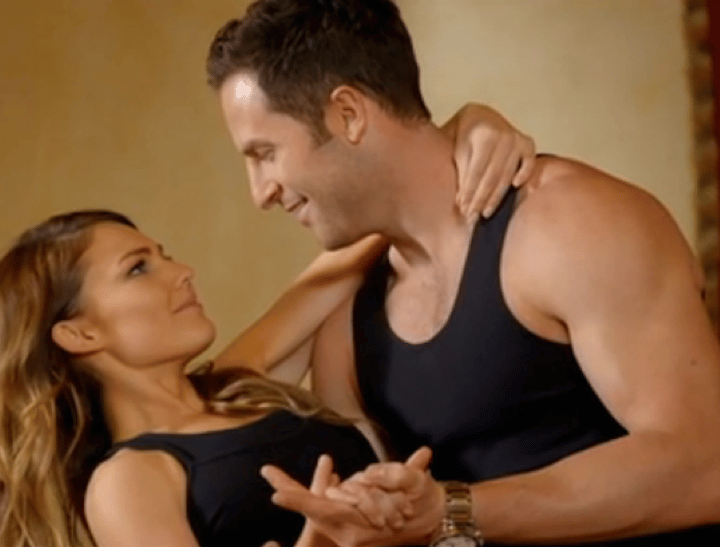 Cut back to Peen Palace, and besides the group date card arriving, the only thing worth mentioning here is the fact that Dorky Little Brother Will is dressed like a sassy 1980's Laundromat owner: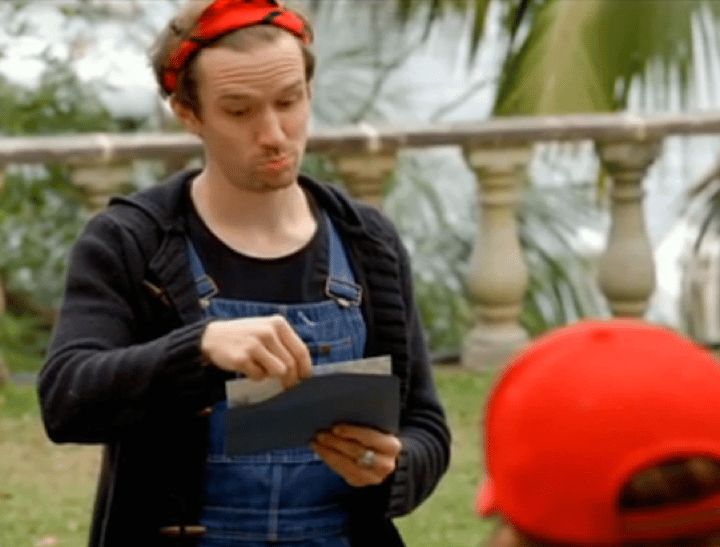 Back to the single date. They're sitting at a tiny table with a jug of red cordial plonked in the middle of it, and now I'm worried that last week's helicopter/speedboat budget blowout was a one-time thing and we are looking down the barrel of another season filled with picnic rugs in backyards surrounded by those paper lanterns you get at Typo.
A really boring conversation about family/feelings/emotions etc etc blah blah blah. They realise they're soulmates because they both have stepdads. #TRUELOVE
Next they head to a Magic Sex Couch next to a pool (and, disconcertingly, quite obviously in someone's backyard). They dance the tango they learned to a crowd of no one, then they talk some more about feelings. She gives him a rose. No kiss. That's it. I miss the International Model who seems to mainly do knitting catalogues.
Missed a recap? Catch up here:
GROUP DATE TIME!!
And our Bachie Queen is on POINT tonight. For today's humiliating group date challenge, she's forcing the Peen Owners to pose a) shirtless and b) with FUCKING PUPPIES. YAS KWEEEEN KNOWS HOW TO PLAY IT. I can just imagine her and Sandy sitting in a Channel Ten meeting room laughing uproariously while they came up with this new way to get the boys to hand over their balls. (Then Oshie would ring his special bell and ask for their leftover lunch, before being immediately admonished by Sandy for disturbing them #SaveOsher)
Meanwhile, who the fuck is this guy? Defs going on the¯\_(ツ)_/¯ Pile: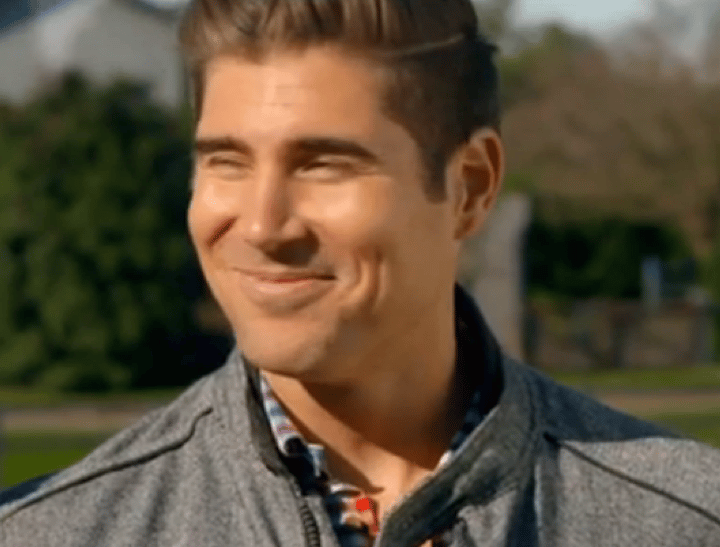 The boys pose with the puppies. Bachie Queen is mildly impressed. They're escorted to a barn, where they wait while she decides whose body she would most like to see more of.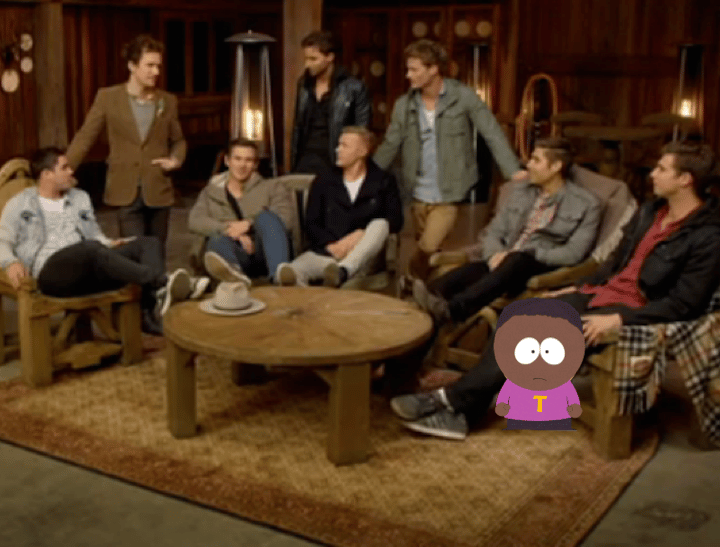 She picks The-Professional-Except-Apparently-Not-Really-Soccer-Player. They go to a different room with a Magic Sex Couch plonked in the middle of it. They sit down on said Magic Sex Couch and talk about feelings. He romances Bachie Queen by telling her, "I'm definitely interested." If only the Socceroos had felt the same way about him.
Oh my glob they talk and talk and talk and talk and talk and talk about feelings and it's just so dull and I can't even take it and then that's the end.
COCKTAIL PARTY TIME!
Some guy I don't recognise called Kane does a 'rap', and it is literally the whitest thing I've ever seen on Channel Ten. And I've seen Neighbours.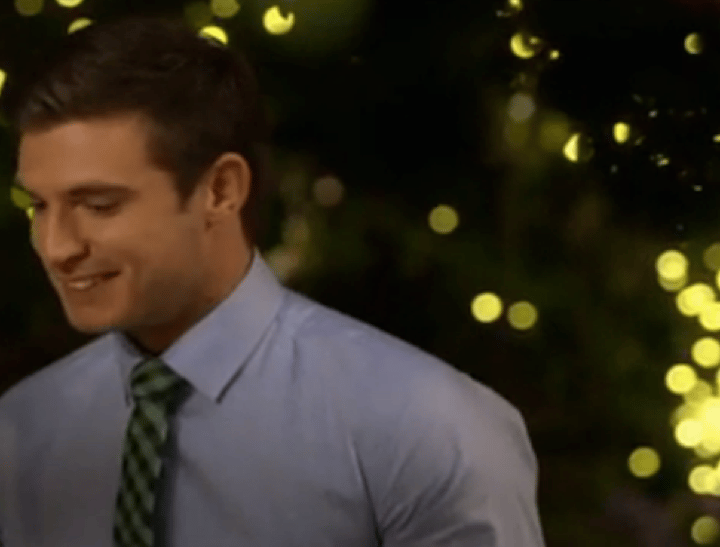 It is actually just him reading a poem he wrote off a piece of paper, while occasionally moving one hand in an up-and-down motion. The other Peen Owners, who love to talk about how they're all just nice Aussie blokes/mateship/bro-code etc, gather together on the balcony to bask in Kane's humiliation.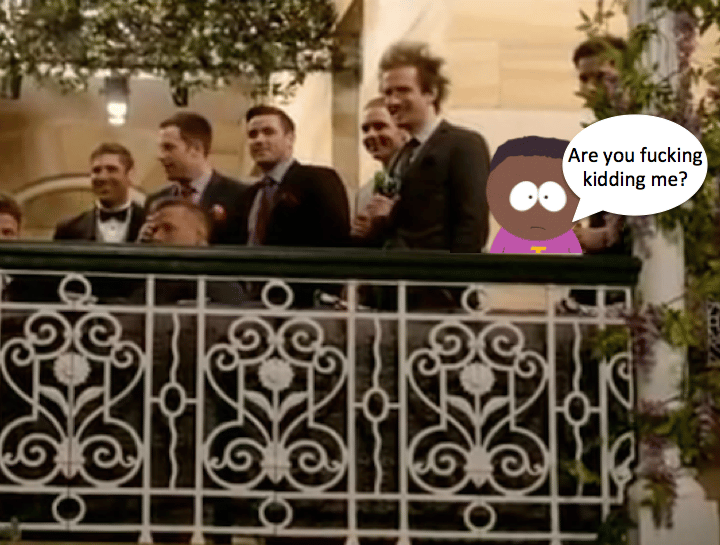 The Owl Guy, who spent five minutes alone with Bachie Queen and is now collecting her stray pubes under his pillow, hides in the bushes until he gets a chance to talk to her. He's clearly obsessed. She's clearly not. She tells him that she's worried she'll hurt him, which is code for "PLEASE READ MY FACE AND SEE THAT I AM NOT INTERESTED IN YOU OR YOUR MAN BUN."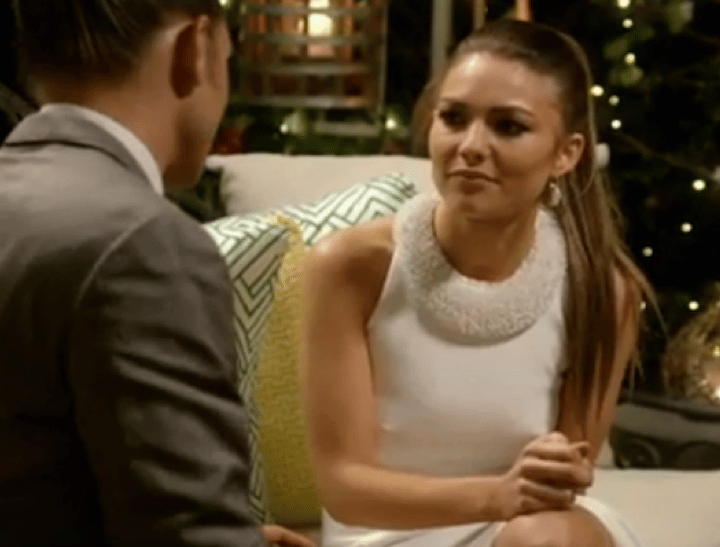 He does not see that she's not interested in him or his man bun. The conversation ends. He secretly cuts off a lock of her hair as she walks away.
Next up Bachie Queen summons Sasha to a Magic Sex Couch, where he says he wants to kiss her. She responds in the coolest, smoothest way possible, by looking him dead in the eye and saying, "You should." It's almost like an order. Oh holy Oprah I wish I was that cool. If a guy said he wanted to kiss me I'd probably do a snort laugh followed by an aggressive and unexpected fart. I guess that's why she's queen and I'm currently sitting in a pyjama top that I spilt soup on SIX DAYS AGO. (I'm single boys… *SEXY WINK*)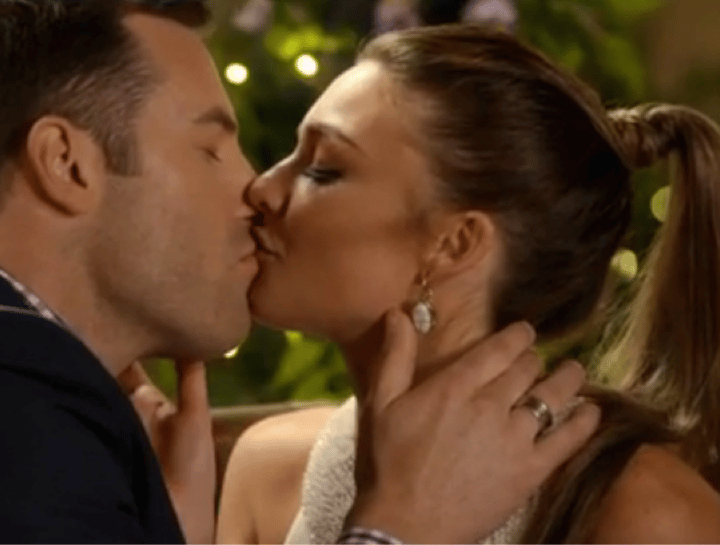 They kiss for a while. She gets all kinds of clit tingles. Sasha is the clear front-runner in the race to push her special button for eternity.
ROSE CEREMONY TIME!
Oshie's Hair arrives, and all hail the television gods, he's wearing his spectacular brown suit again: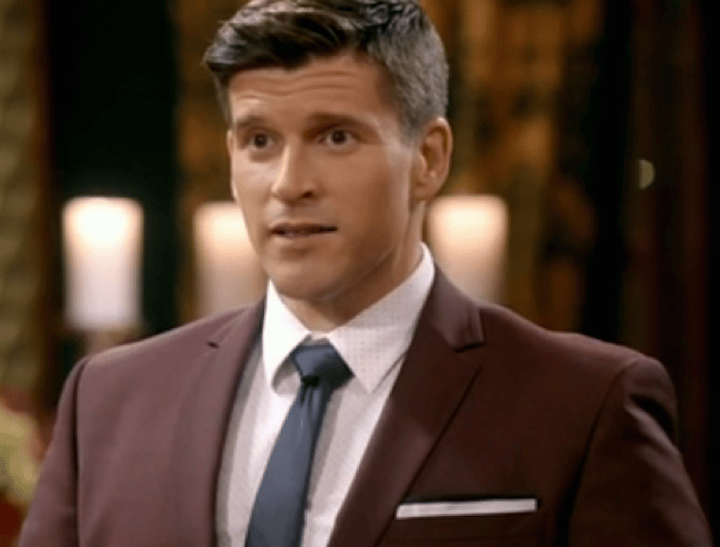 Annnnd because this is an episode in which nothing happened except for a whitewashed rap and the appearance of a sassy 80's laundromat owner, Oshie reeeeeally needs to drag out the explaining of the maths tonight:
"Hello. My name is Oshie's Hair and all of you are competing on a show called The Bachelorette. Tonight, there are 11 of you. One of you already has a rose for stimulating the special button during a tango dance in someone's backyard. That leaves 10. If I take 10 Peen Owners to the store, where they buy 56 of Sally's toffee apples at 17 miles per hour, how many magic sex couches will I have to hide behind before Overlord Sully increases the budget for my hairspray machine?

One. One of of you will be going home tonight. Also, I'm wearing a spectacular brown suit."
No surprises here: Tonight's unlovable loser is The Owl Guy with the man bun.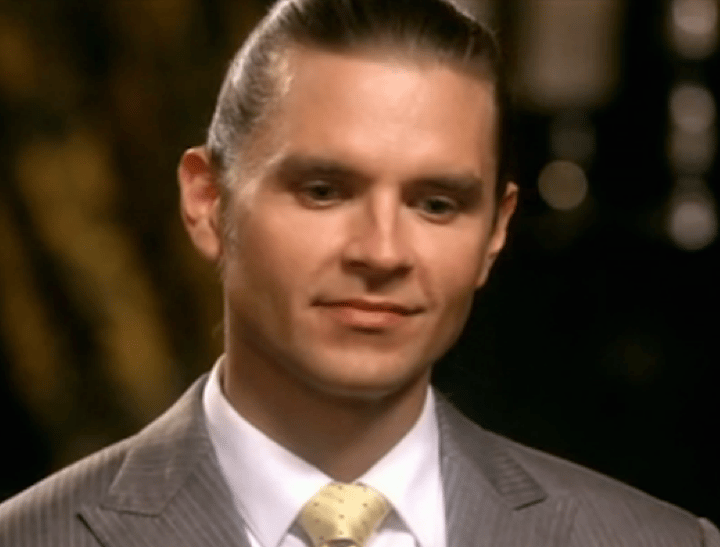 He got too intense too fast, and as punishment he is sent away from the Peen Palace, along with his secret pouch of Bachie Queen's pubes.
You should follow Rosie Waterland on Facebook right here. Also, she's written her first book (which she thinks is quite humorous) and it's OUT NOW. You can purchase it by clicking RIGHT HERE.

Missed a recap? Catch up here: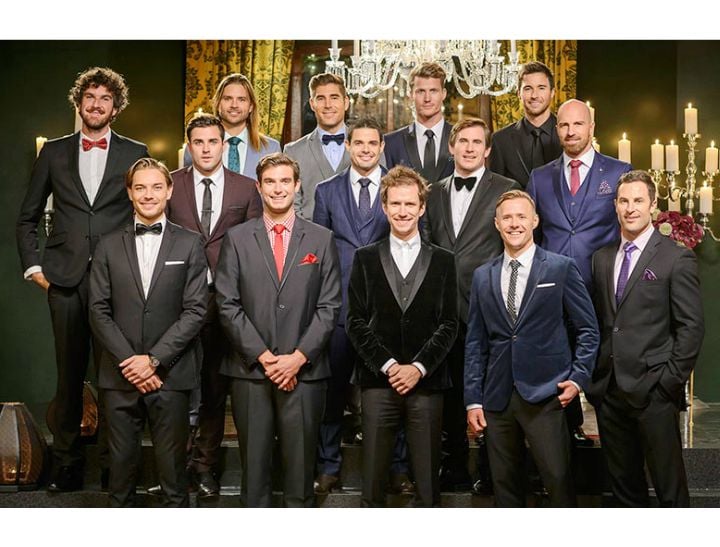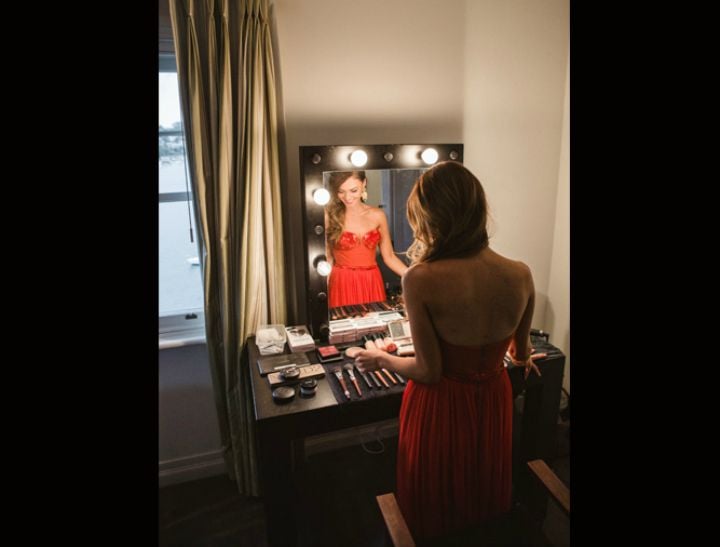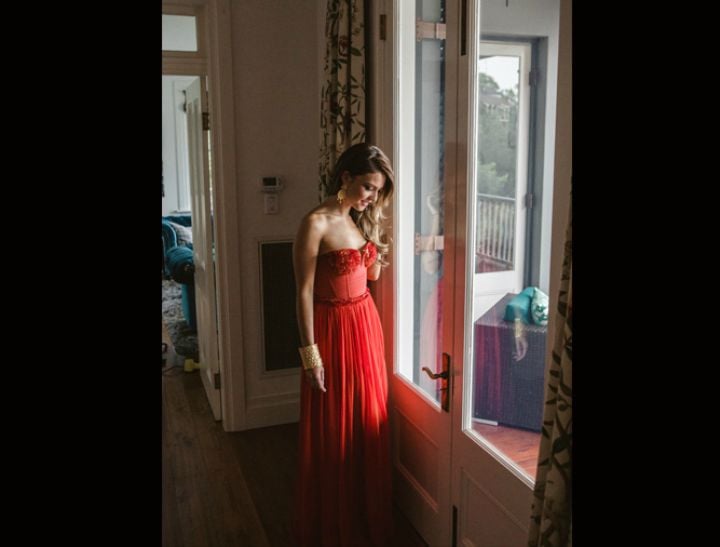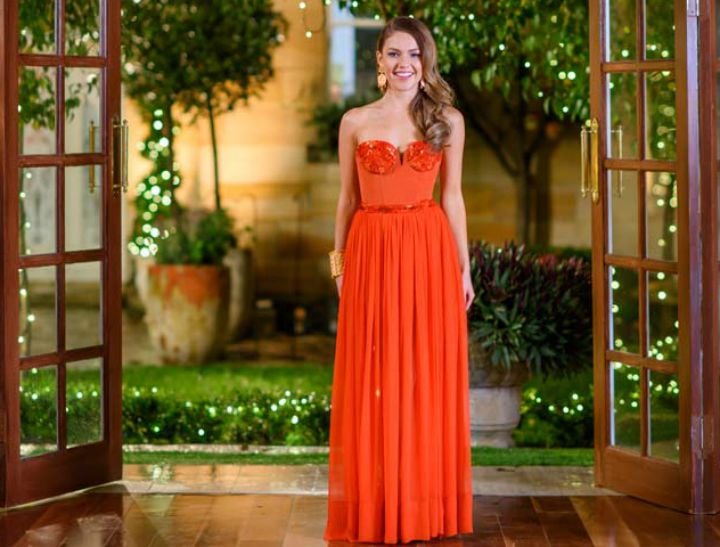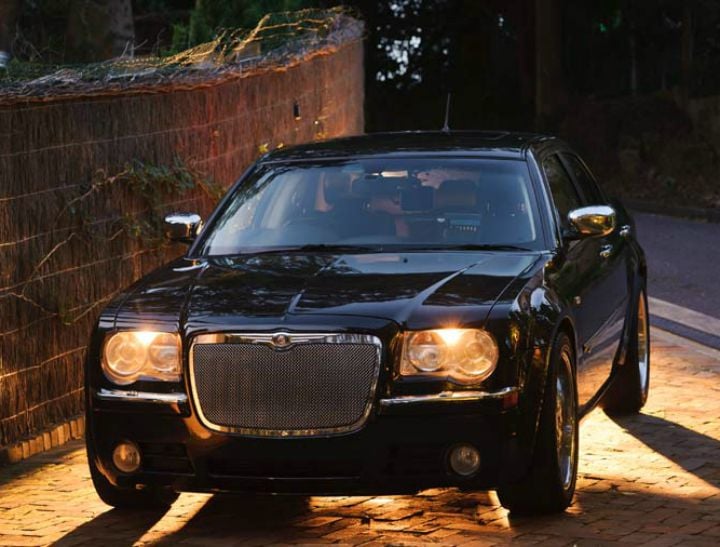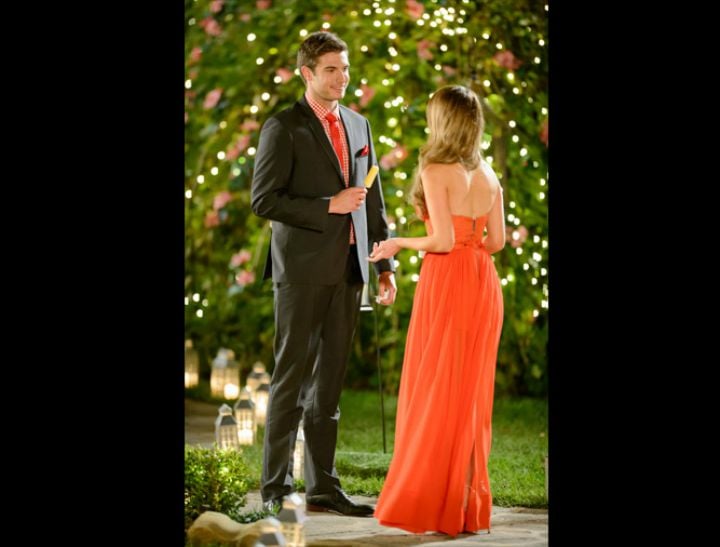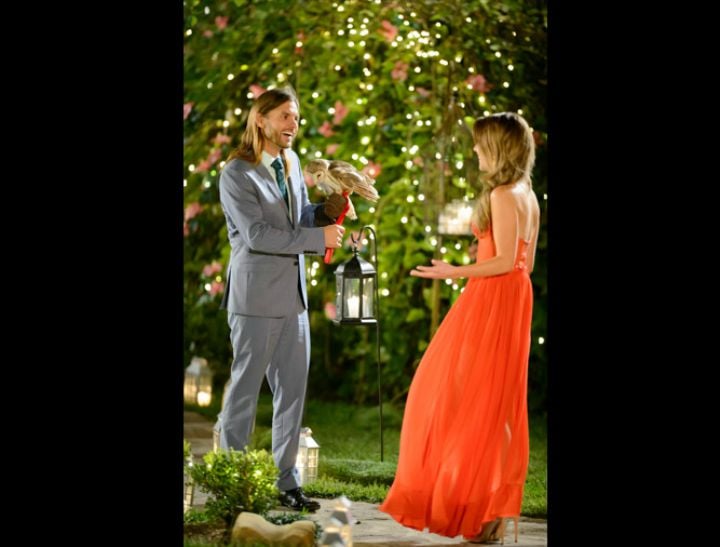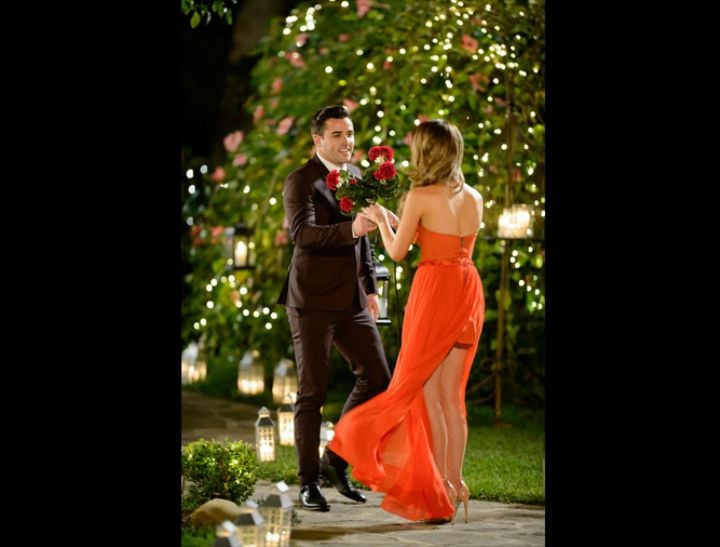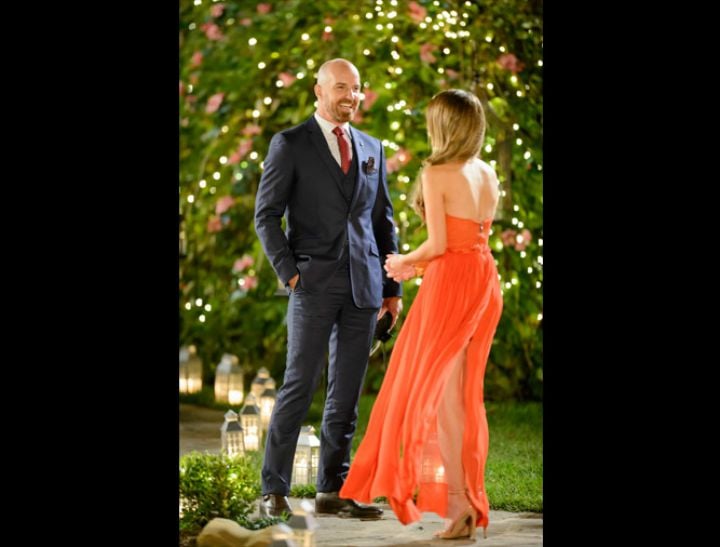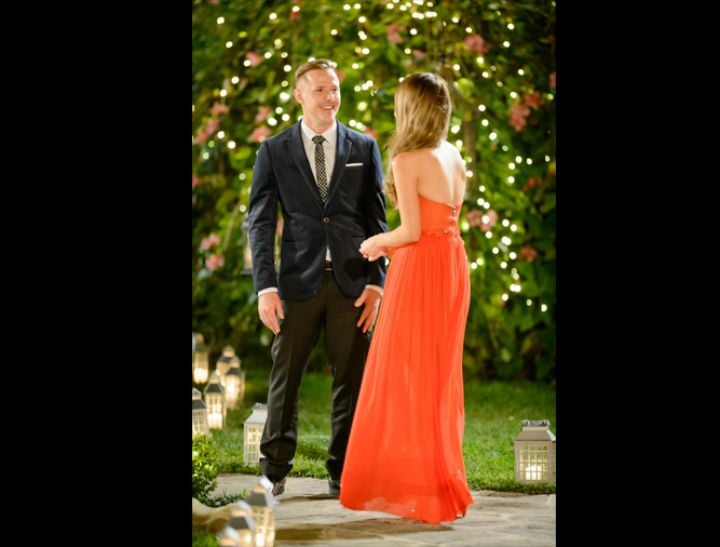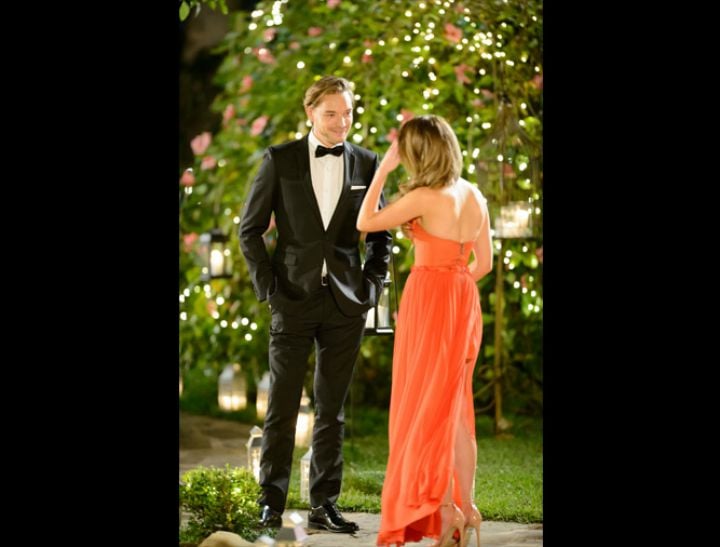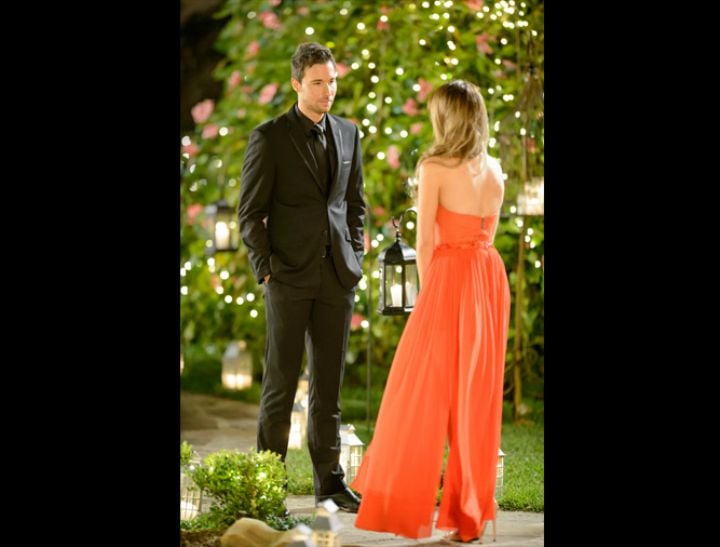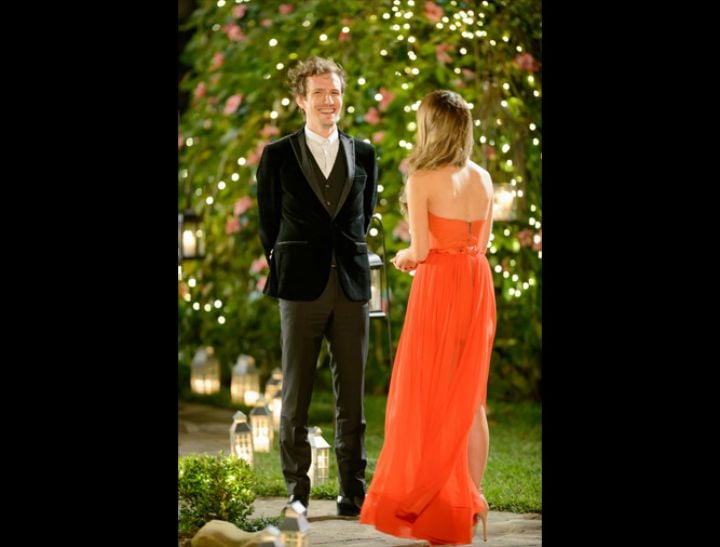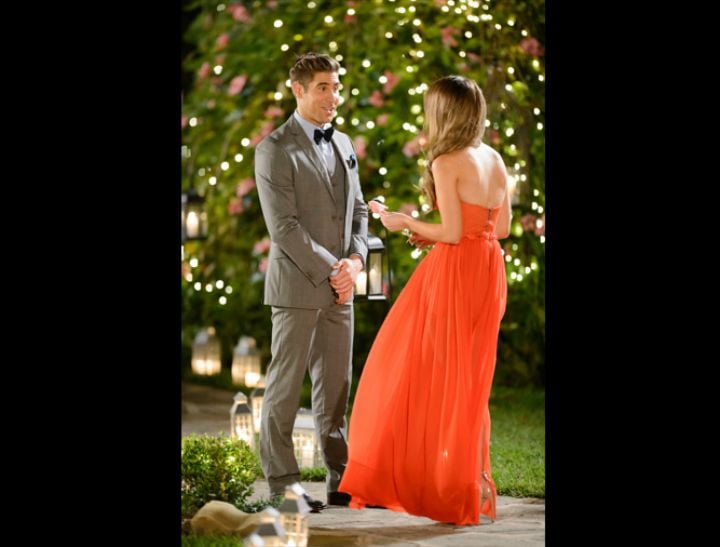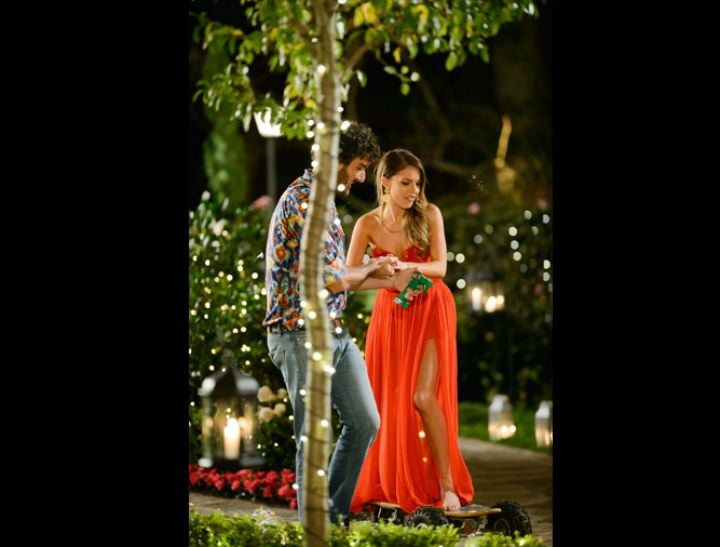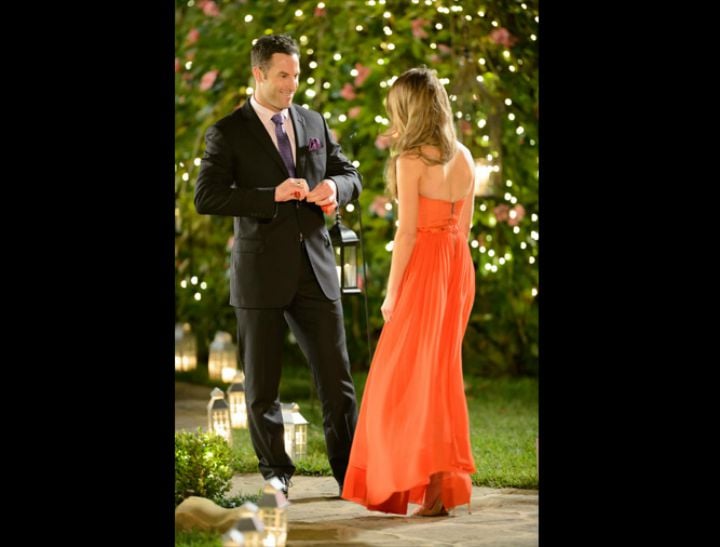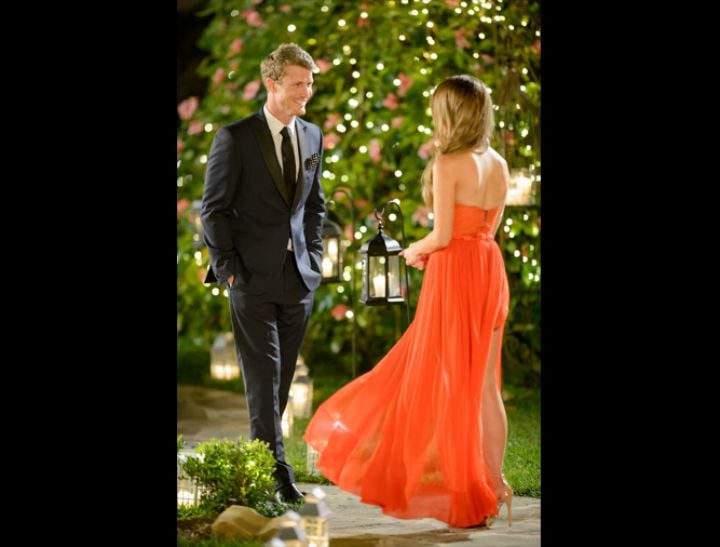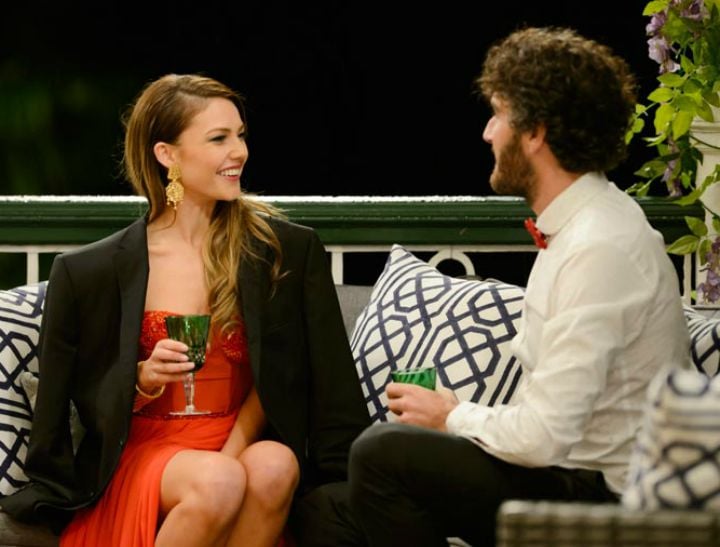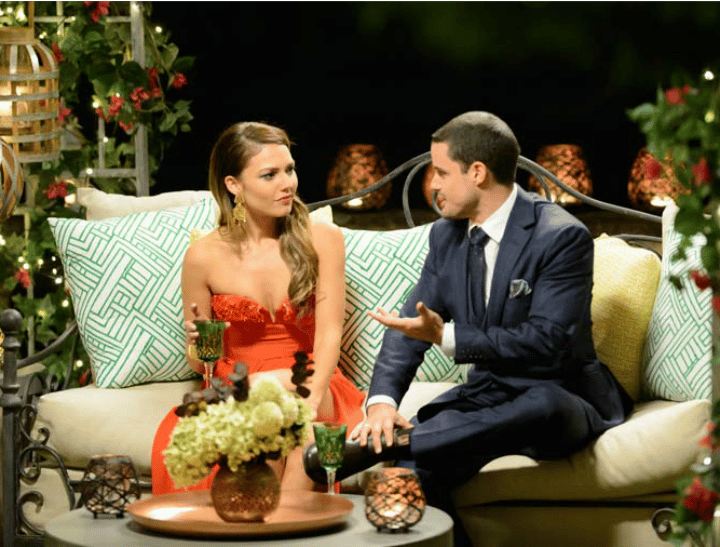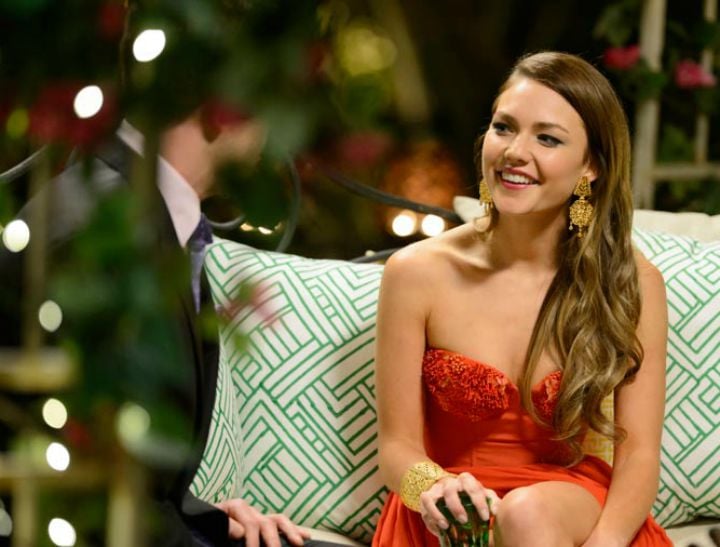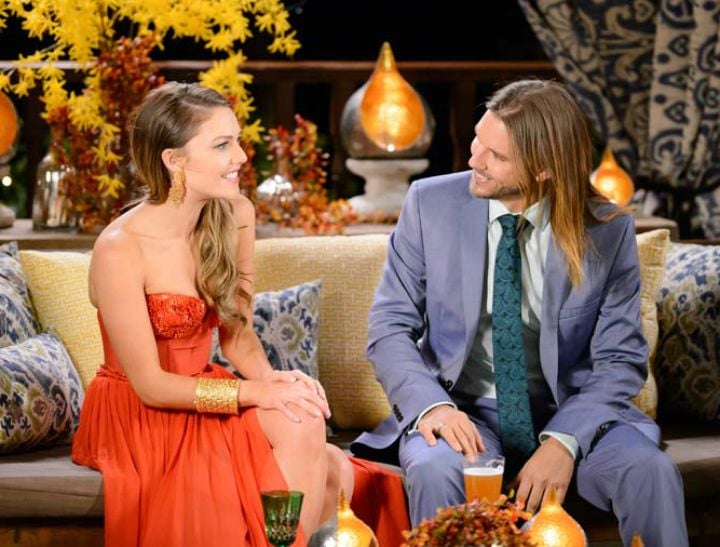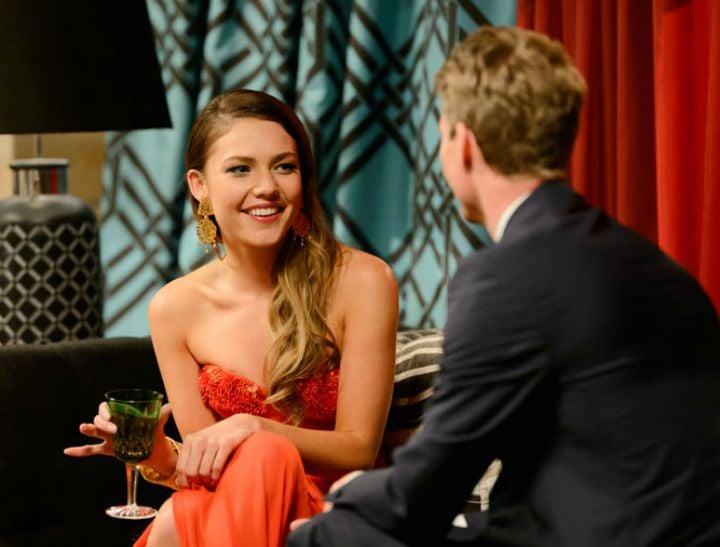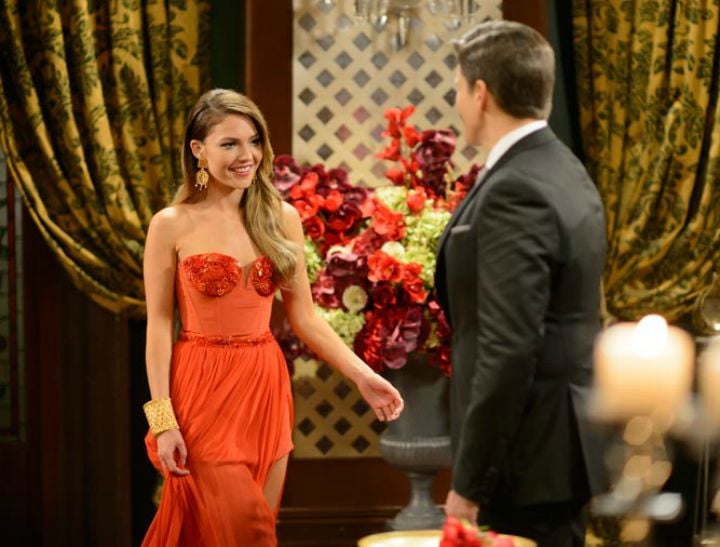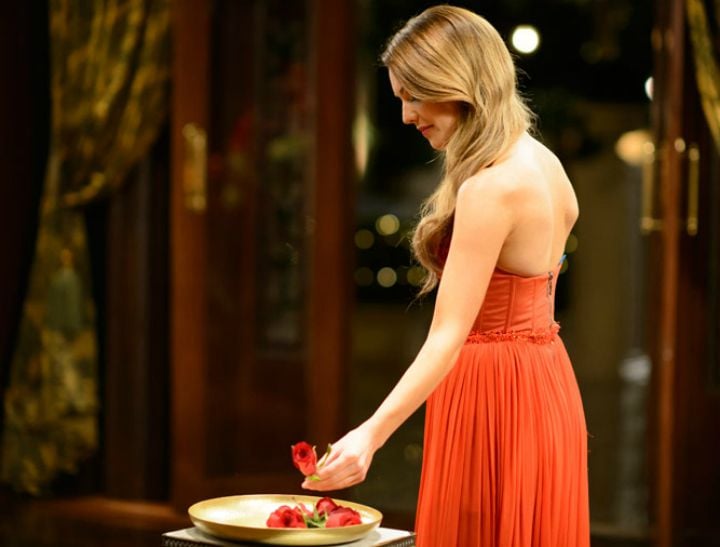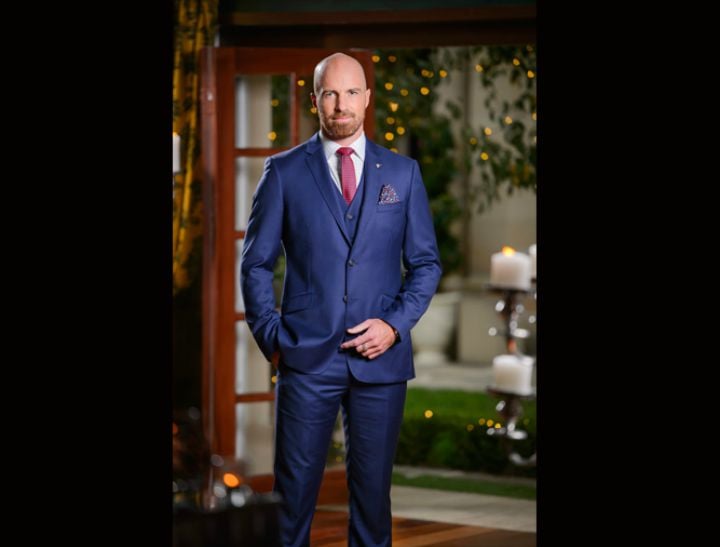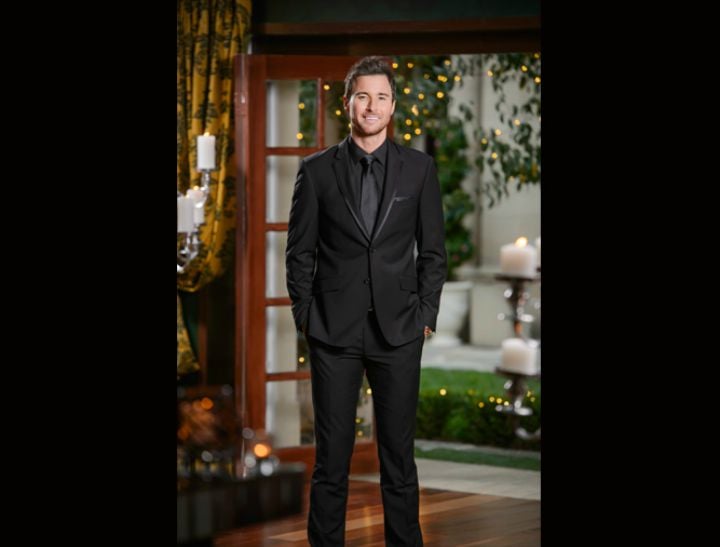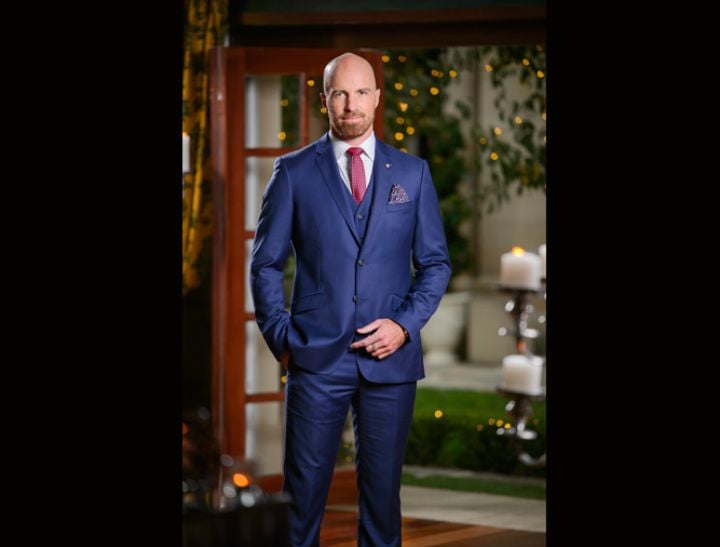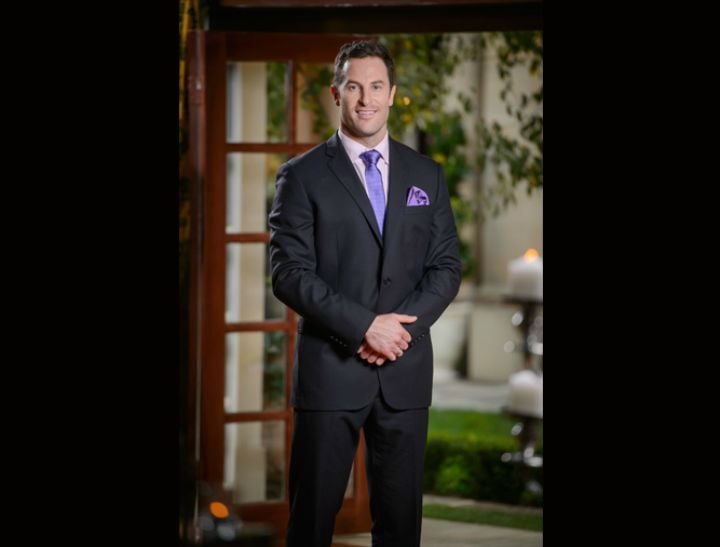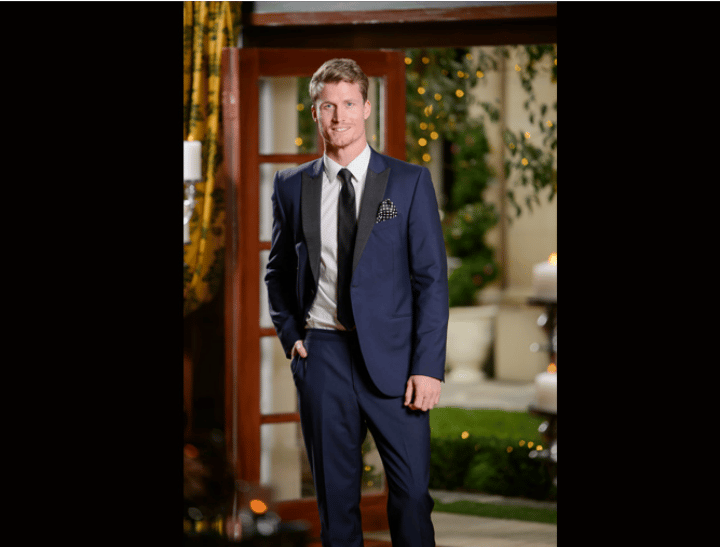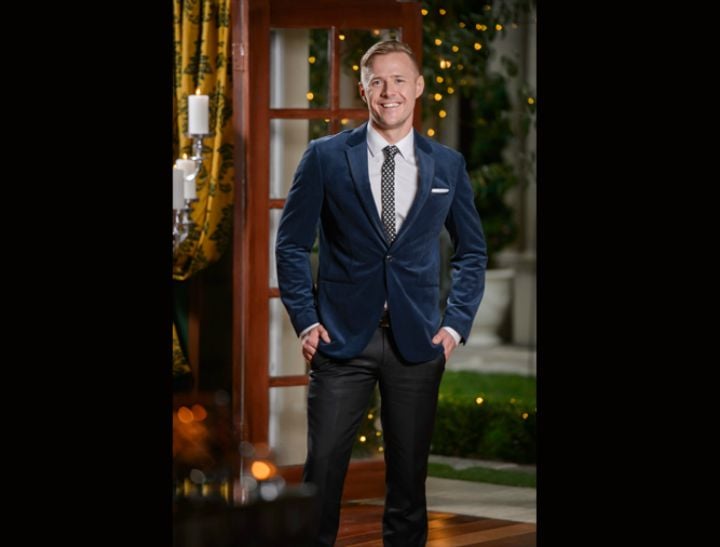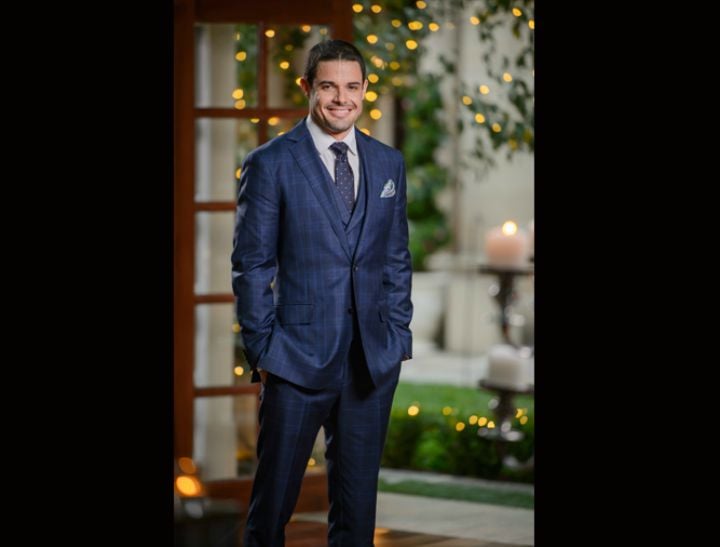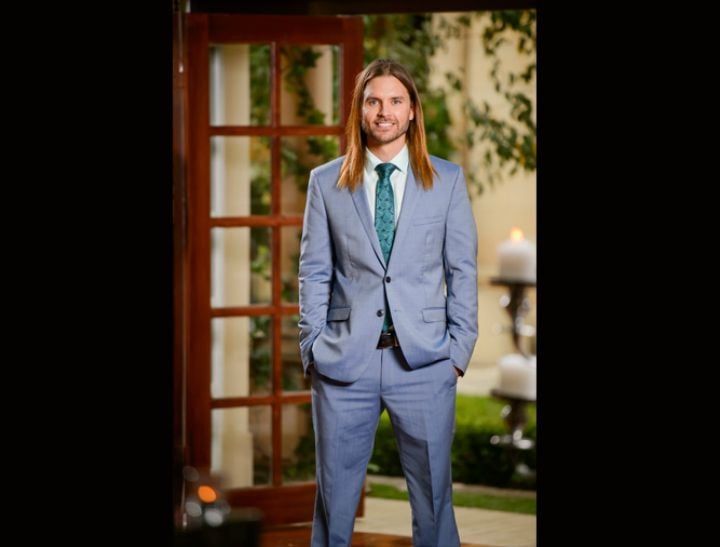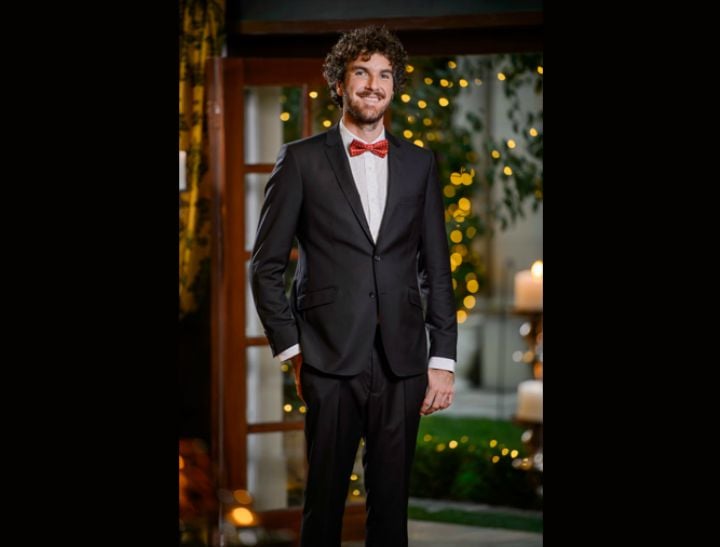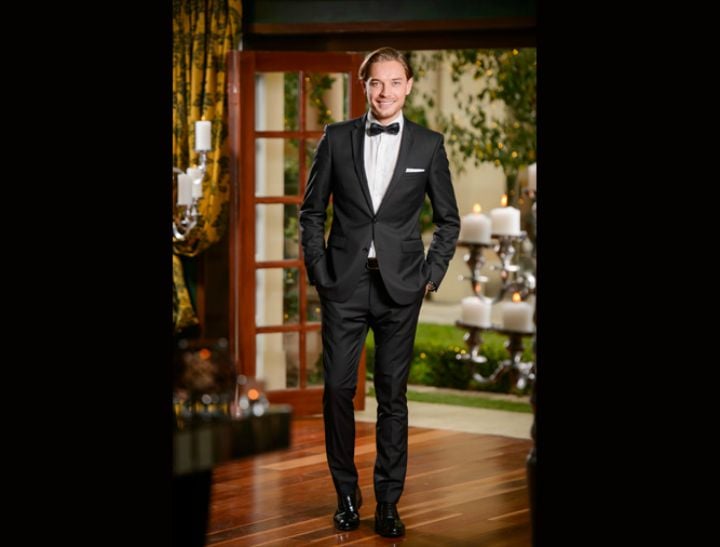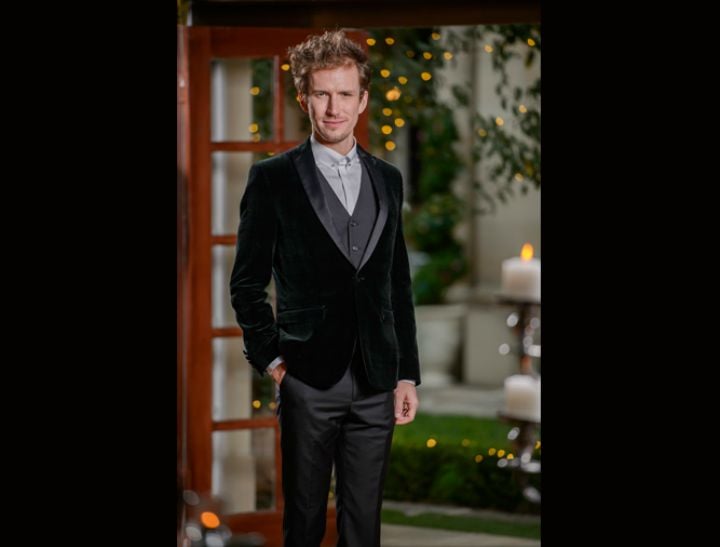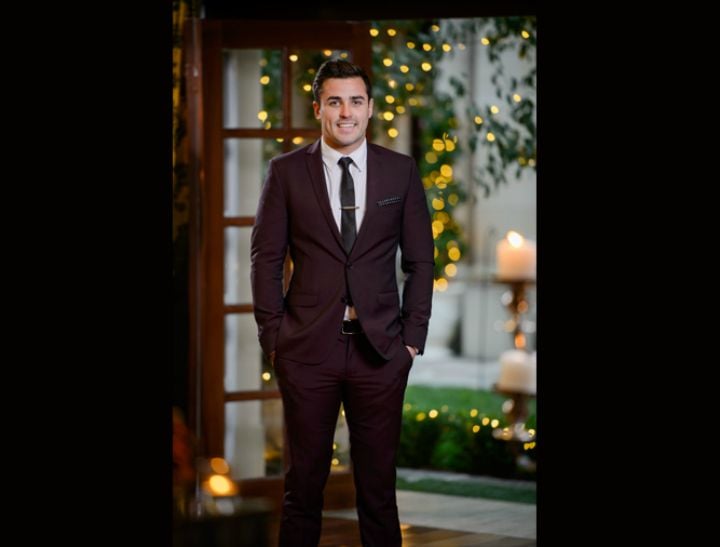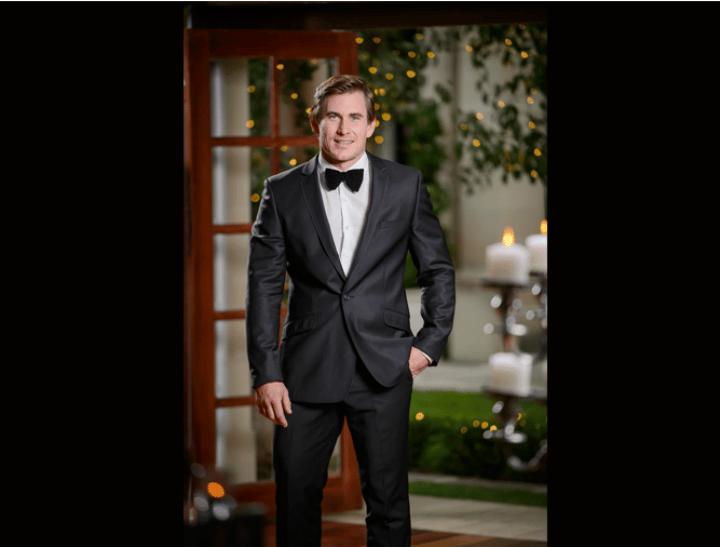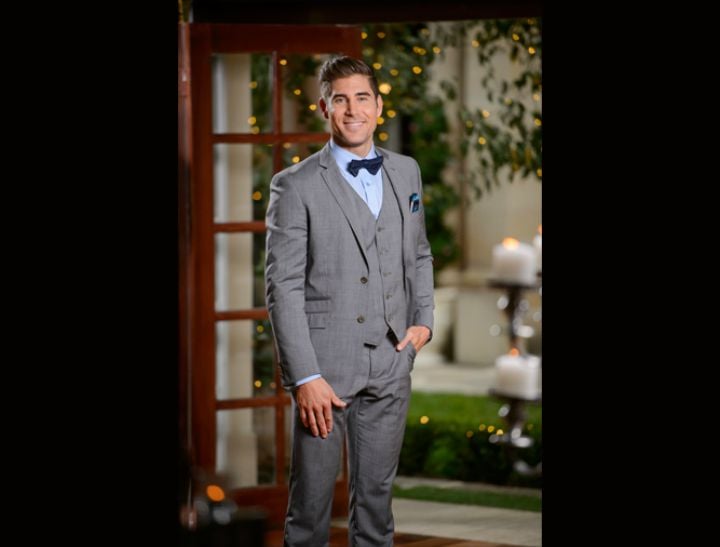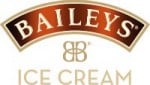 Take your night out, in, with the all-new Baileys Ice Cream, a decadent new way to enjoy the taste of Baileys Original Irish Cream liqueur.
Available in Original, Chocolate and Burnt Toffee, Baileys is transformed into a sumptuous range of ice cream – the perfect excuse for a night in.
Crafted for your enjoyment with fresh ingredients to create a luxurious and velvety texture, these new Baileys Ice Cream products offer indulgence with every spoonful. Eaten alone as a heavenly treat or used to create tantalising desserts, the new Baileys Ice Cream range is an after dinner show stopper.