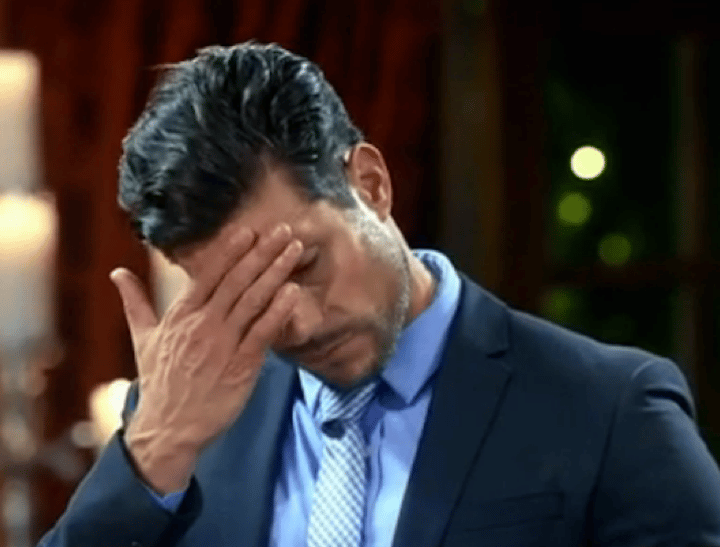 Missed last episode's recap? Get on that. Read it here.
Okay, so all week Channel Ten has been really excited about this whole "BACHIE WOOD WALKS OUT DURING THE ROSE CEREMONY ERMERGERD' thing, and it better be freaking good because I'm sick of being promised massive twists that never come. DO NOT PROMISE TABLE-FLIPPING-LEVEL DRAMA IF YOU CAN'T DELIVER. It's just cruel.
We open tonight on a very serious Girl Prison where things are very serious because this is going to be a very serious episode that ends in very serious DRAMAAAH. Lots of serious faces/serious music etc etc etc.
The girls act sufficiently surprised when Oshie's Hair arrives with a date card, and it almost seems like they definitely weren't told they were about to film a scene where Oshie's Hair arrives with a date card: