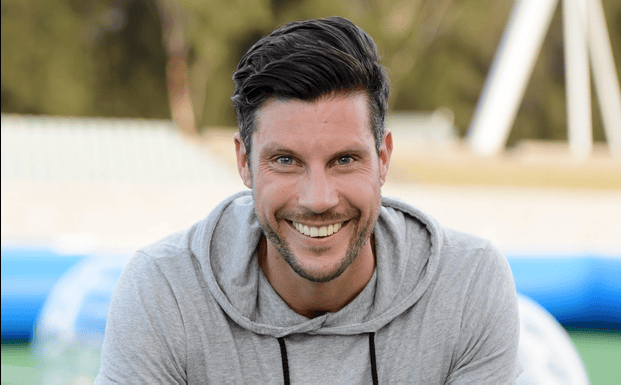 Missed last episode's recap? Get on that. Read it here.
Okay, so all week Channel Ten has been really excited about this whole "BACHIE WOOD WALKS OUT DURING THE ROSE CEREMONY ERMERGERD' thing, and it better be freaking good because I'm sick of being promised massive twists that never come. DO NOT PROMISE TABLE-FLIPPING-LEVEL DRAMA IF YOU CAN'T DELIVER. It's just cruel.
We open tonight on a very serious Girl Prison where things are very serious because this is going to be a very serious episode that ends in very serious DRAMAAAH. Lots of serious faces/serious music etc etc etc.
The girls act sufficiently surprised when Oshie's Hair arrives with a date card, and it almost seems like they definitely weren't told they were about to film a scene where Oshie's Hair arrives with a date card:
Oshie gives a long speech about the date card and then all the girls talk about the date card which means this is going to be one of those episodes where all the DRAMAAAH happens in the last five minutes and the rest is just time-filler. Hooray!
"What's on the date card?/I wonder what the clue on the date card means?/Who's going on the date?/We have to keep talking about this until enough time has been filled!" etc etc etc.
Time has been filled. Let's move on.
GROUP DATE TIME!
Awww, look at Bachie Wood just totally being casual in sports gear definitely not flexing his muscles at all:
The date is teaching sports to little kids, because Bachie Wood's business is all about teaching sport to little kids. Ah. So this is the date where the Bachelor's business gets a plug on national TV because every Bachelor absolutely comes on this show to find love and not to give their business a massive plug on national TV.
And this date is a double whammy, because every season of The Bachelor has an episode involving kids so the girls can prove their womanhood by showing how maternal they are. Two birds. One stone. Boom.
See Mia Freedman speaking at Rosie Waterland's book launch on Monday night (Post continues after video):