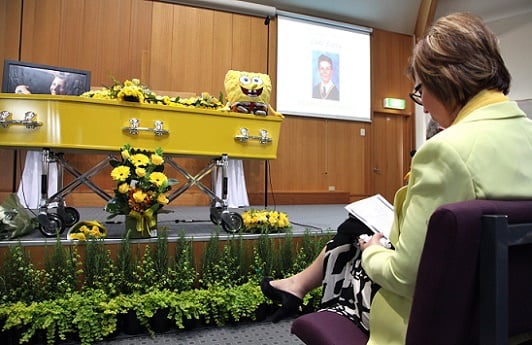 Trigger warning: This post deals with child abuse and domestic violence and could be triggering for some readers.
Rosie Batty, whose 11-year-old son Luke was murdered by his estranged father after cricket practice in February, has hit out at child protection authorities and police.
Luke's father Greg Anderson attacked the boy with a cricket bat, then stabbed him as he lay on the ground in Tyabb, south-east of Melbourne.
On Monday, the first day of an inquest into Luke's death, the court heard how Mr Anderson made threats to his young son months before the attack. In one terrifying instance, Mr Anderson held up a knife and said it was "the one that could end it all".
And yesterday, Ms Batty told the court nobody tried to stop Mr Anderson, and that she was offered counselling rather than protection when she sought help.