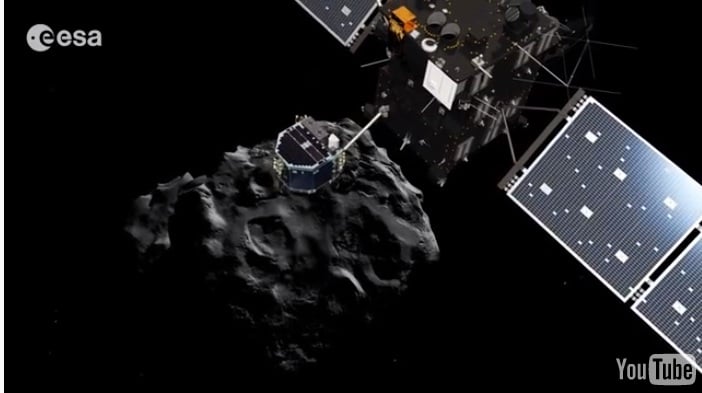 1. Rosetta Comet Landing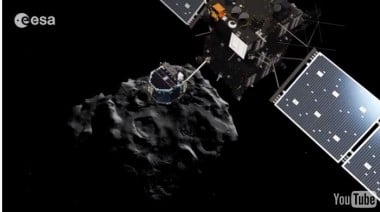 Huge celebrations as the Rosetta spacecraft landed a probe on the surface of a comet overnight after a ten-year journey.
The probe called Philae has already started sending back signals from the comet.
Scientists had predicted the chances of success were only around 50 per cent. It is the first time anyone has attempted to land a spacecraft on a comet.
The probe has already sent out several tweets from the comet one saying "I'm on the surface but my harpoons did not fire. My team is hard at work now trying to determine why. #CometLanding"
When the scientists realised their mission had been a success huge cheers went out.
https://www.youtube.com/watch?v=GpXv8bYf3XA

 2. Woman accused of murder claims to be victim of domestic abuse
A woman accused of the violent stabbing death of her former partner had been the victim of years of "savage, cruel and degrading" domestic abuse, a court has heard.
24-year-old Jessica Silva faced court yesterday accused of repeatedly stabbing her ex, James Polkinghorne, 28, on the street outside her parents' home in Marrickville, in Sydney's inner west, in March 2012.
Fairfax Media reports that prosecutors say James Polkinghorne had threatened to kill Silva many, many times by physically assaulting her – punching her in the face, head-butting her, and even wishing gang rape upon her.
They say the history of abuse is undeniable.
Ms Silva is reported to have said she would stab Polkinghorne in a phone call just hours before the murder.