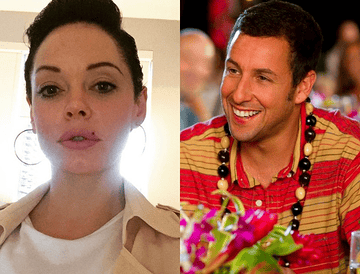 Fired for calling out sexism?
Update
Rose McGowan, 41, stood up to Hollywood sexism a few days ago when she tweeted a sleazy script note from an Adam Sandler movie, and now she's been fired by her own agent.
Sandler, whose increasingly heinous crimes against cinema still inexplicably garner huge audiences, must be a pretty powerful player.
"I just got fired by my wussy acting agent because I spoke up about the bullshit in Hollywood. Hahaha. #douchebags #awesome #BRINGIT," she tweeted.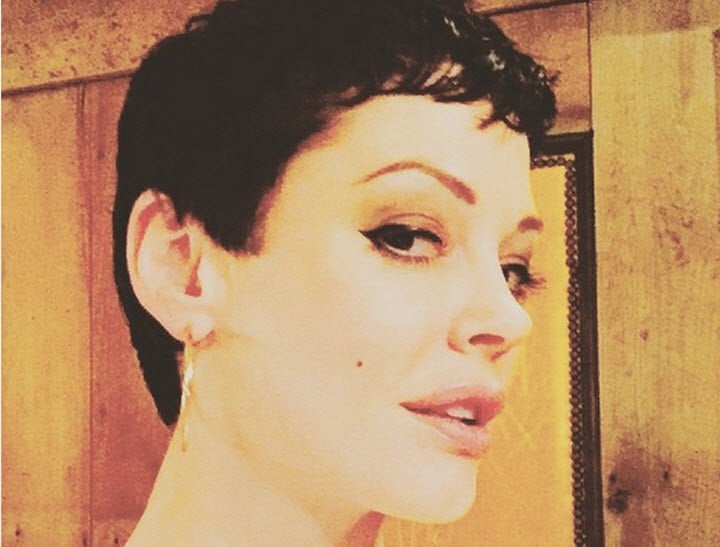 The fireable offense? Tweeting a script note for the Adam Sandler film that requested actresses auditioning wear "formfitting" tops that shows off their cleavage, "push-up bras encouraged."
McGowan wasn't having any of it and tweeted the note, commenting, "casting note that came w/script I got today. For real. name of male star rhymes with Madam Panhandler hahahaha I die."
She told Entertainment Weekly that she was "offended by the stupidity" of the note.
"This is normal to so many people. It was probably even a girl that had to type it up. It's institutionally OK," she said.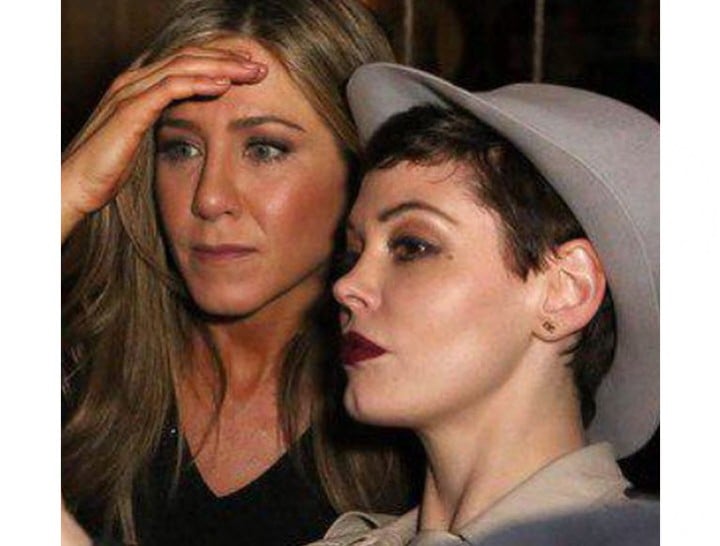 And, while she was in no way trying to smear Sandler by publicising the script note, "someone did tell me that when he did his Netflix deal, he said, 'I signed with Netflix because it rhymes with Wet Chicks.' I mean, what? What in the fuck is going on? No!"
McGowan's directorial debut Dawn, a short film, recently premiered in New York. Her first feature length film, The Pines, will be released later this year.
She tweeted after she was fired, "You know the awesome thing about being an artist? You can't get fired from your own mind."
What Mamamia previously reported…
"Push-up bras encouraged."
American actress Rose McGowan has publicly shamed Adam Sandler for a casting note directing female auditionees to wear "form fitting tanks that show off cleavage (push up bras encouraged). And form fitting leggings or jeans. Nothing white."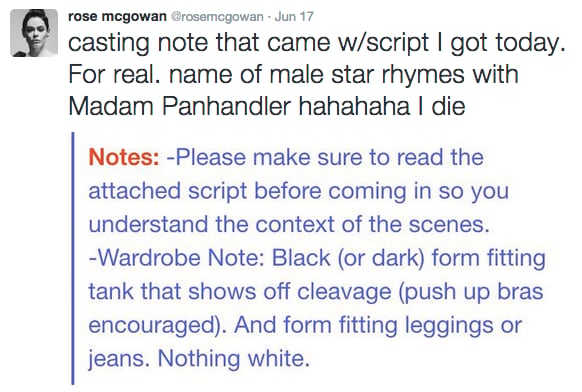 As we all know, a woman's value in a film (and in general) is directly proportional to how big her boobs look in a push up bra.
Just kidding! It also matters that she can show off dat ass in skintight pants.
Despite the recent box office success of epic and unusual female leads in movies like Pitch Perfect 2, Mad Max: Fury Road and Spy, Sandler's casting note reveals an uncomfortable truth: the worth of women in Hollywood continues to be defined by how they look in revealing clothing.
Click through the gallery to see which women in Hollywood are speaking out against sexism. 
Women who stood up to sexism in Hollywood.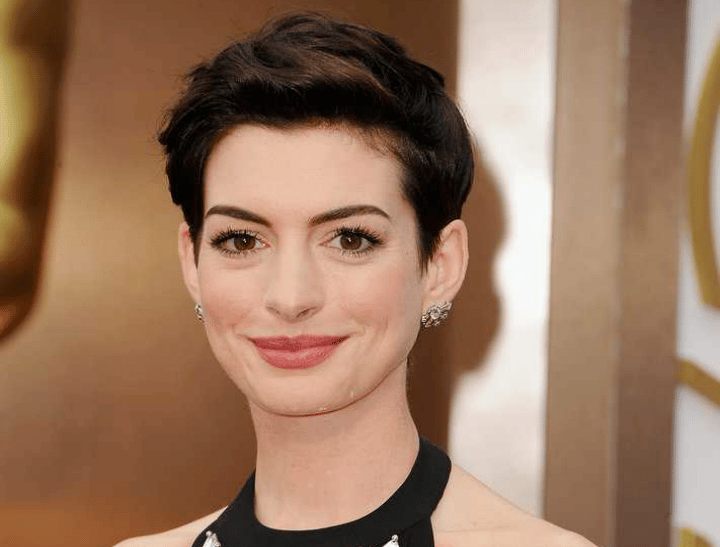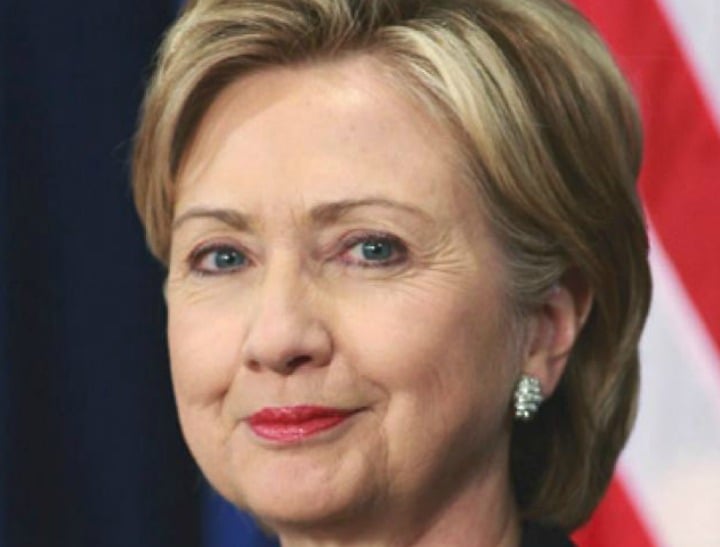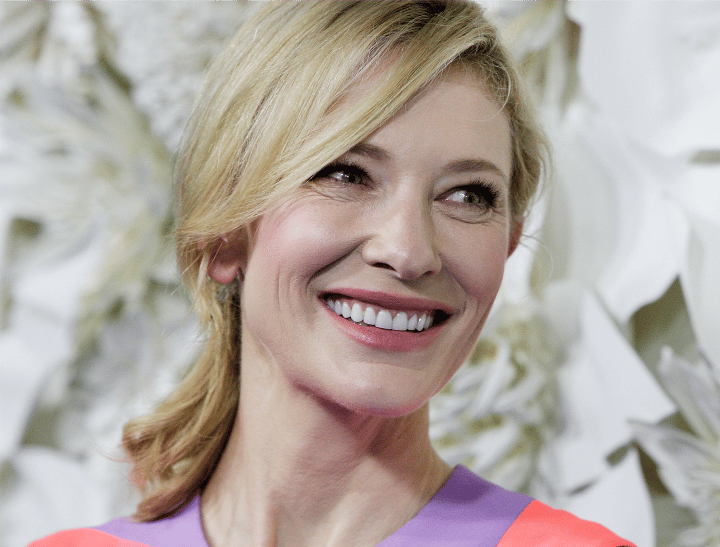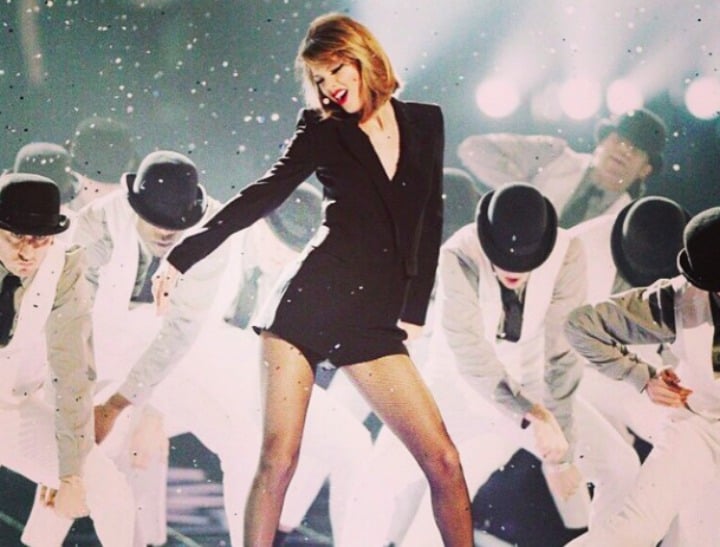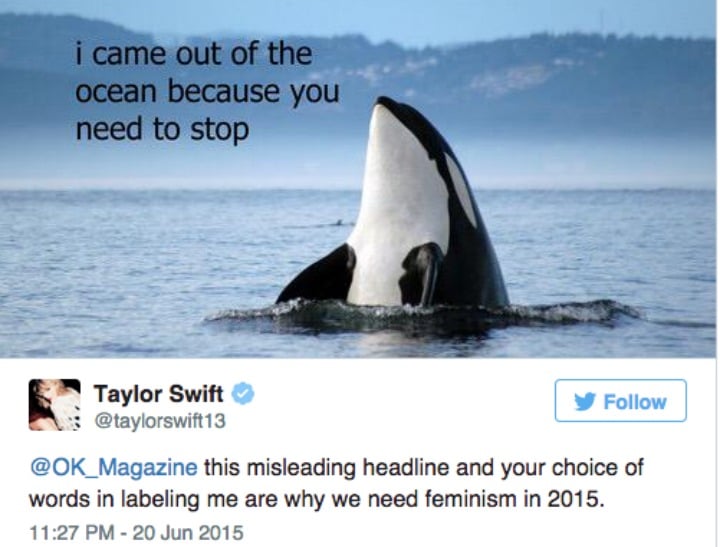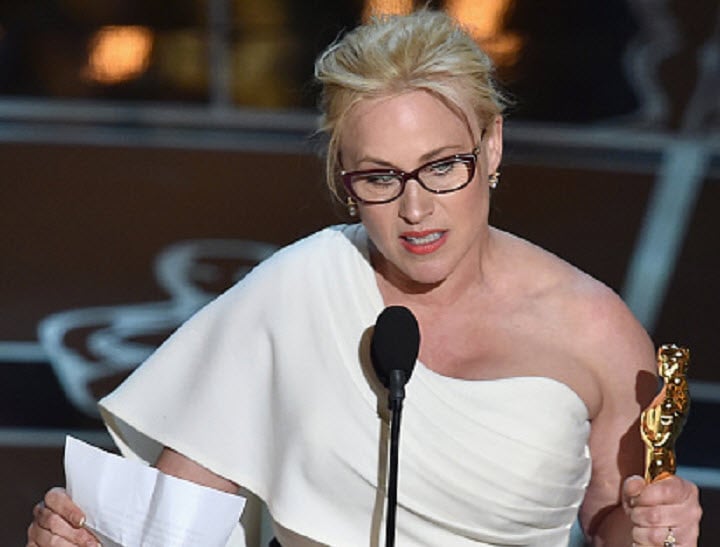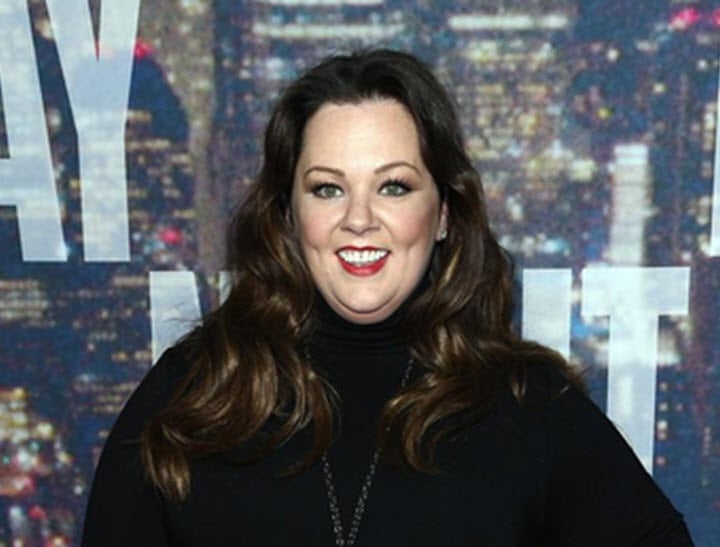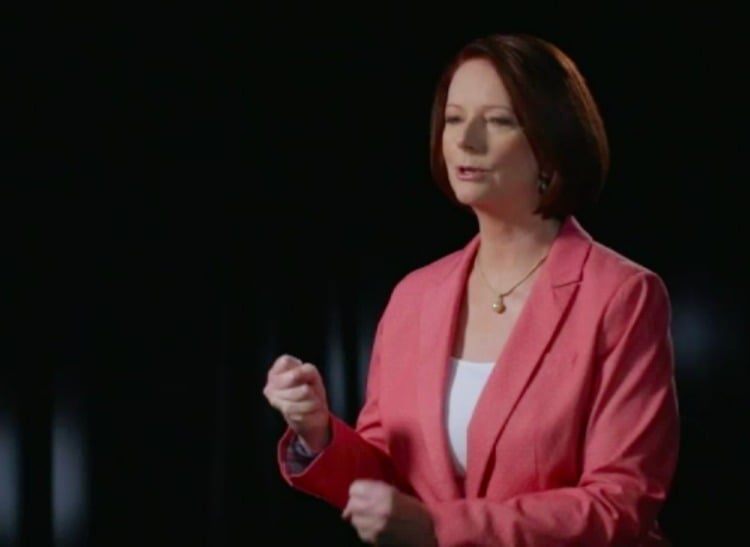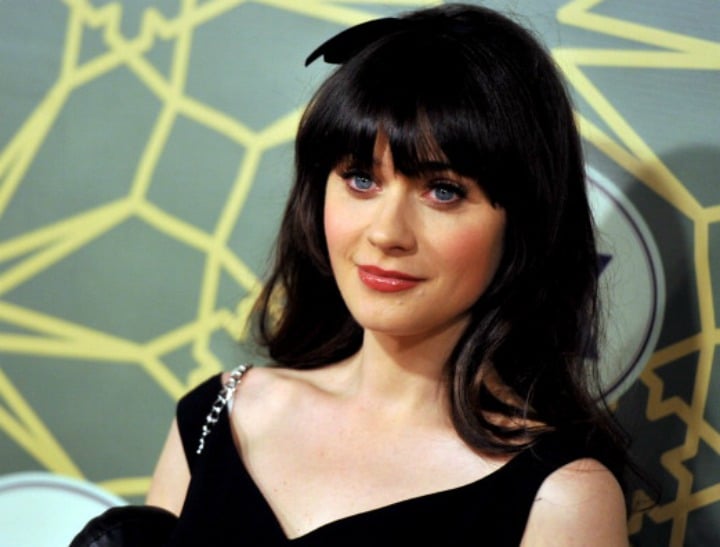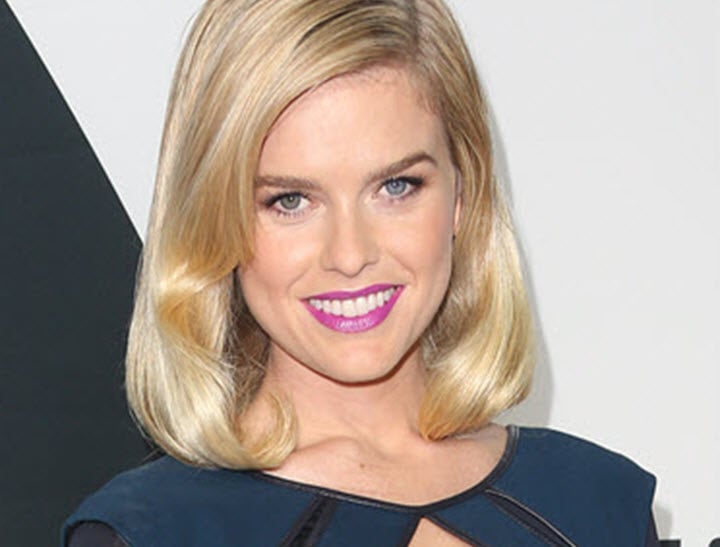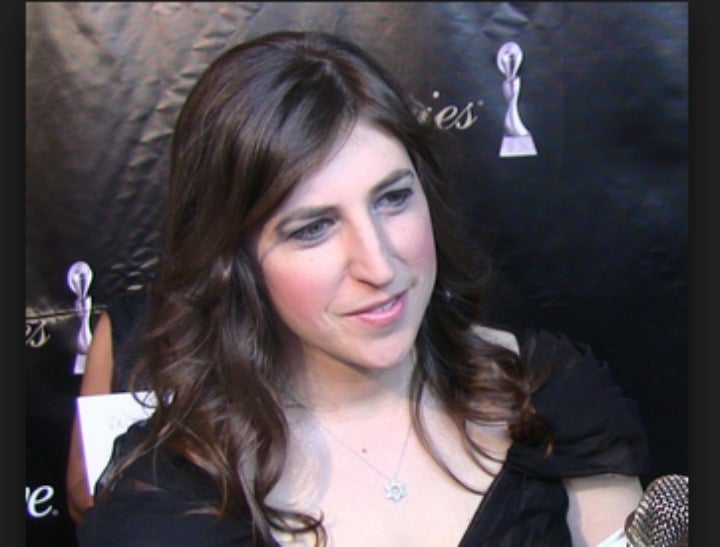 McGowan's timely tweet follows criticism over Sandler turning up to a promotional photo-call for Hotel Transylvania 2 in trackie pants and an old t-shirt while co-star Selena Gomez rocked a red carpet-worthy ensemble.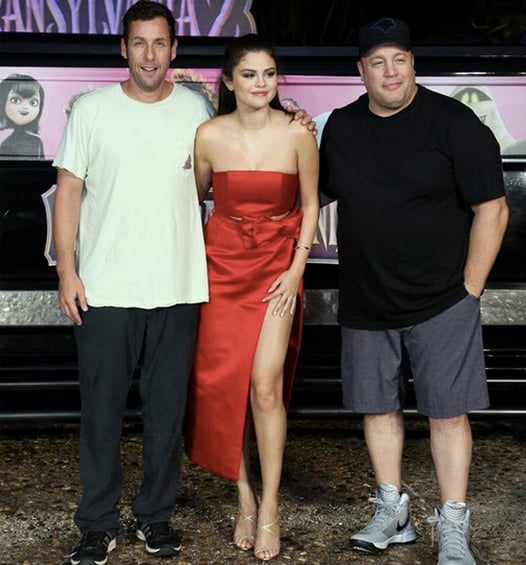 Watch the cast of Orange Is The New Black talk about how Hollywood can combat ingrained sexist attitudes. 
Do you think Sandler's casting note was sexist?