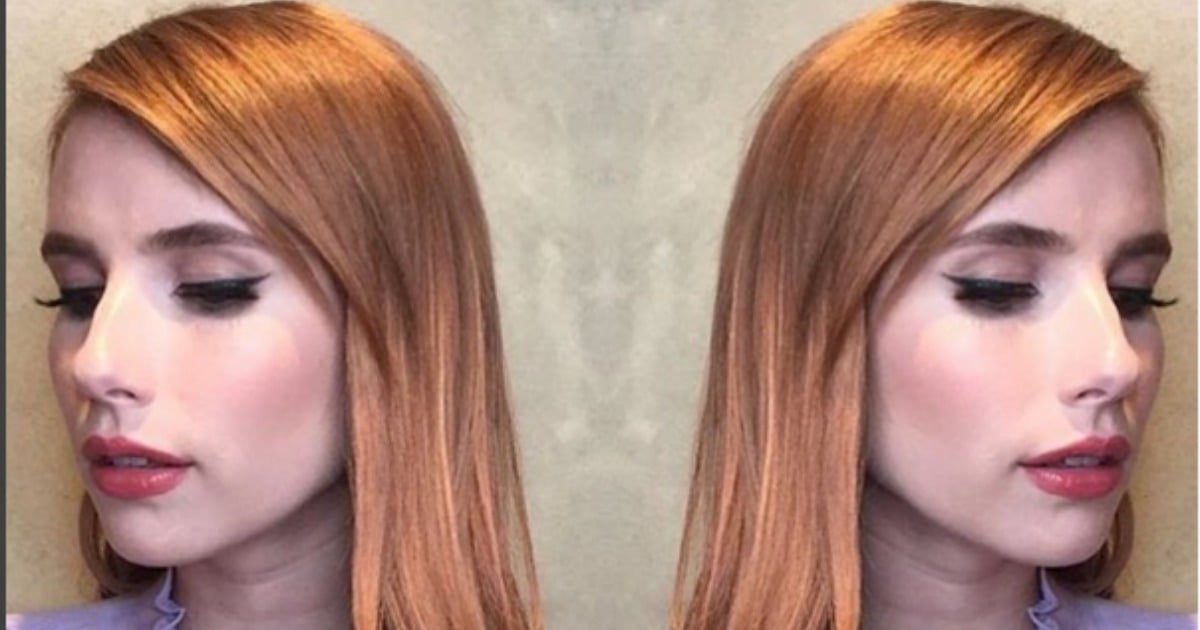 It's the interiors trend that took over your house last year (thank you, Kmart) and now our fascination with rose gold has moved to our heads.
Before you write it off as just another hair colour fad, experts are saying rose gold hair be sticking around. So what exactly is it?
"I love rose gold as a new shade for our lighter-haired clients. It can be really flattering as it's a softer shade and is a great way to warm the hair up for winter when you start wearing darker colours. I think we'll see a lot of it," says ELEVEN Australia co-Creative Director and three time Hairdresser of the Year Joey Scandizzo.
Apparently it's a no-fuss update perfect for the fair-headed amongst us.
Watch: Mia Freedman talks about getting her hair coloured. (Post continues after video.)
"A rose gold tone can be incorporated easily into blonde and light brown hair, it doesn't take any longer than normal to achieve. The lighter your hair the more obvious the tone will be," he says. In terms of price, you're looking at a similar bracket to your usual colour.
The pretty tone is achieved by using different colours through a client's usual blonde foils or highlights.
Don't worry if you've got darker hair –  you can also jump on the bandwagon but be prepared for a bigger, multi-step transformation. (Post continues after gallery.)
Instagrammers do Rose Gold hair
 "It can work with a variety of skin tones as it can warm up your skin if you are quite ashy and it can soften yellow tones in your skin," says Scandizzo.
However creative director of
AKA Toginis
Jules Togini says it's not for everyone.
"It's great for people with warm eye colour or skin but those with blue eyes or very pale skin should probably sit this one out to avoid looking washed out," he says.
As for the upkeep, for a blonde colour it's seriously low maintenance.
"You can either get a six to eight week touch up or talk to your hairdresser and get a take home toner which would be the best way to upkeep it," says Togini.
The toner should be used once a week to refresh the colour, while a hydrating treatment like ELEVEN Australia's 3 Minute Repair Treatment will keep hair nourished and the colour looking great.
Would you try rose gold hair?
Feature image: Instagram/@nikkilee901.