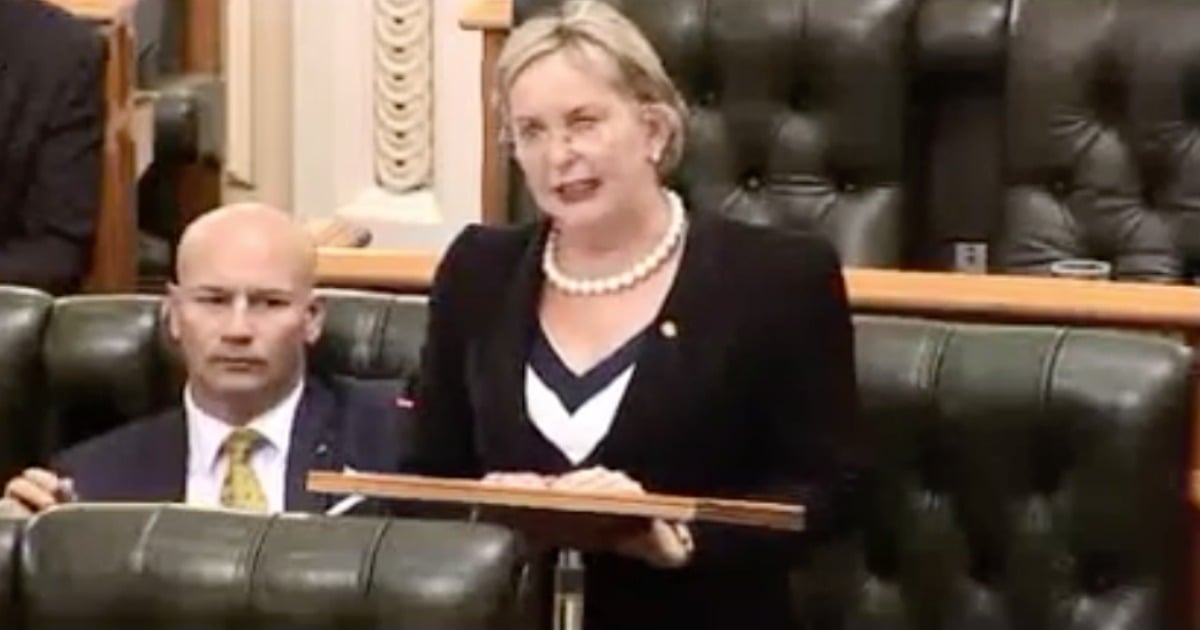 With tears in her voice, Queensland MP Ros Bates revealed to parliament her experience of growing up in a violent home.
The speech, in support of the Domestic and Family Violence Protection and Another Act Amendment Bill, detailed a harrowing upbringing as the middle daughter of a drunk and violent father.
"The middle daughter remembers standing behind her father, who was wielding the red knife. She remembers picking up the metal extension of the vacuum cleaner and saying, 'You kill Mum and you're next'.
"And with that she was thrown up against a wall and given a black eye—and it would not be the last time. She was seven."
The speech, delivered to a near empty chamber in the Queensland parliament on December 3, was then posted on Bates' Facebook page.
Watch Ros Bates speech here:
It has since been viewed over 54,000 times and Bates has been flooded with support from the public.
"Thank-you for sharing your story, and I truly feel for your suffering. I would hope that it can help others see the issues," one supporter wrote.
"My sisters and I are very grateful for all the lovely words from so many strangers," Bates wrote in response to one comment.
Since sharing her story, Bates, the member for Mudgeeraba in Queensland's south east corner, said she now knows she is not alone in the parliament as a victim of domestic violence.
"I knew, of the 89 members of parliament, I couldn't be the only person in that chamber who had a similar experience and following the speech, I know there are two others on both sides of the house who had similar experiences," she told Fairfax media.