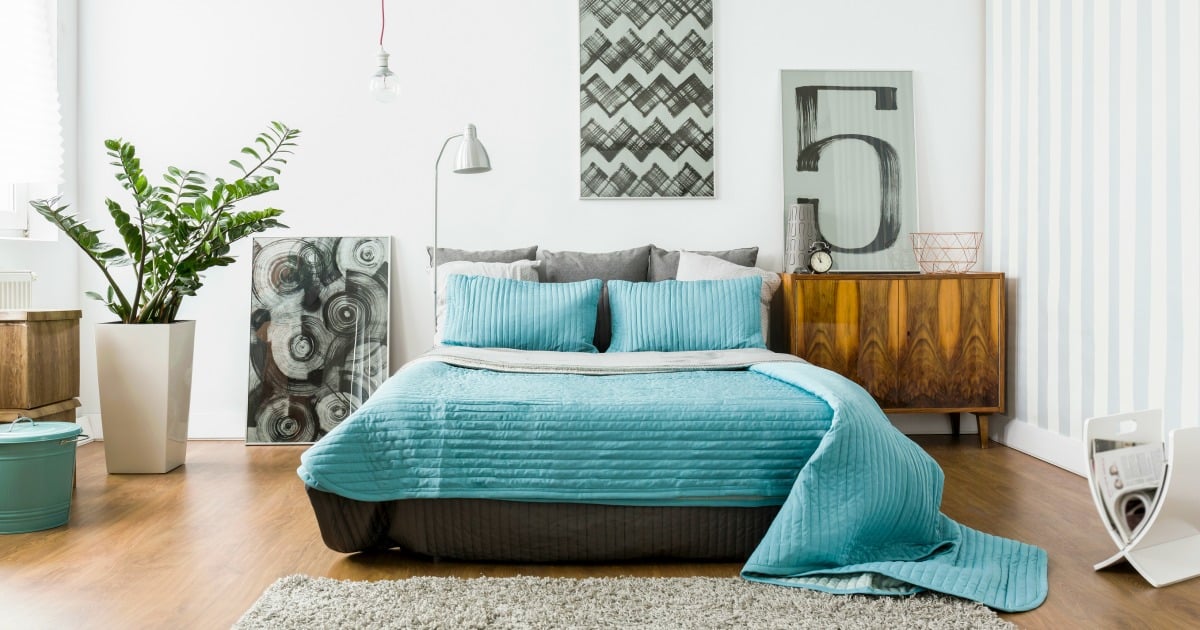 Turning a space into something that speaks directly to you can be challenging. Forget cookie cutter homewares and hours in stores looking at all too familiar décor pieces. From furniture, to luxe bedding and everything in between Etsy is a treasure trove of items that feel like they were made especially for you.
We asked three Mamamia writers to change their space into a happy place, using furniture and décor items sourced from Etsy.
Here's what they found.
Mary.
My bedroom is a fairly accurate representation of my mind: a little too cluttered and lacking in creative direction. I am in dire need of some handy storage systems that actually look nice (no more cardboard boxes) and something nice to look at on the walls wouldn't go astray. Etsy has come to the rescue to help me create the perfect balance of comfort and visual appeal in the room in which I spend most of my non-working life.
Grey stonewashed luxurious linen duvet cover.
There's nothing that says 'comfortable place to spend all night and possibly all day' quite like a duvet cover that looks lived-in. This light grey stonewashed finish has the perfect combination of a relaxed, go-with-anything look and the added benefit of being made from high quality, genuine European linen. It's perfect for all seasons and comes in a range of sizes.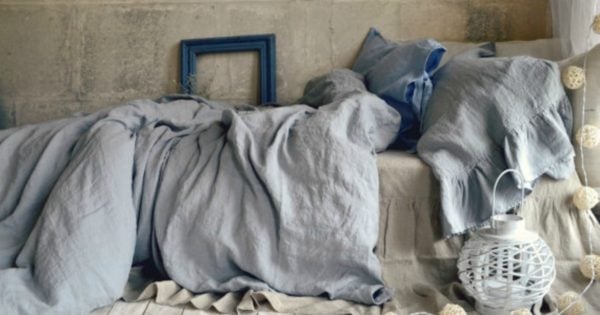 "It's perfect for all seasons." Image: Etsy.
If you're anything like me, a bedside table is more than just a surface to support a lamp and a book. Having a place to store the tower of books and any other junk that never quite makes it to its rightful home would be a game-changer in my bedroom, particularly if it comes in a beautiful handmade Birch plywood finish with soft closing drawers. Bonus: the second drawer is perfect for keeping often-used items like wallets, keys and small accessories that need a home in between handbag changes. (There's nothing worse than rushing out the door only to discover that you've left your wallet in your other bag for the second time in a week.)
I don't know about you, but when it comes to removing my earrings at night, my habits are atrocious. I can see an organiser like this placed on my bedside table being handy for storing bits and bobs when I can't be bothered to put them away. Having a cute photo of my dog my friends next to my bed wouldn't hurt either. It even has a little place to store sticky notes or a small notepad, so I can easily jot down any last-minute thoughts as I'm drifting off to sleep.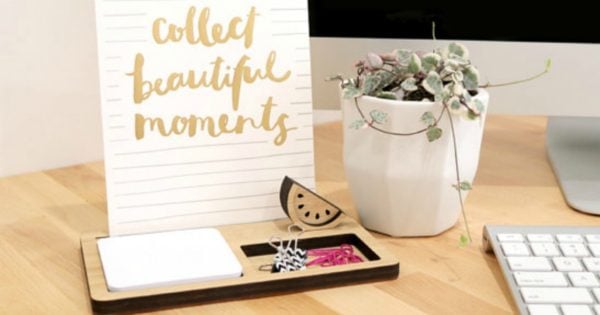 Pop in a picture of your loved ones for a personal touch. Image: Etsy.