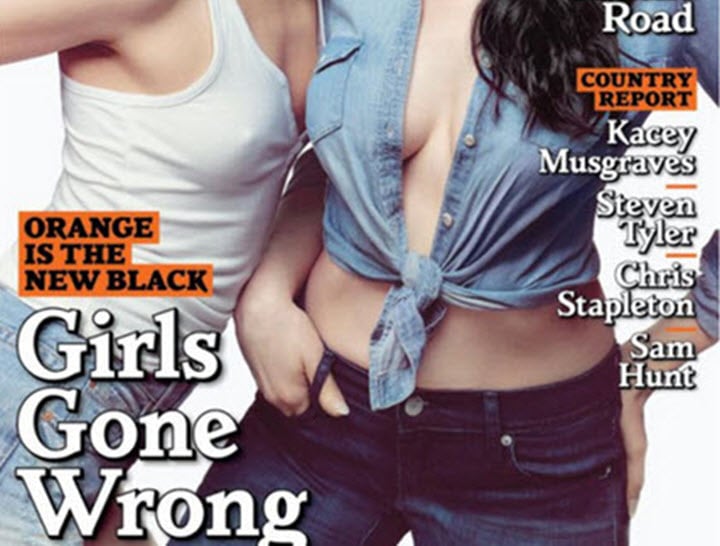 Ladies, leave your bra at home.

One of the things that Netflix series Orange is the New Black has been lauded for is its racially diverse, realistic cast.
Which is why it seems odd that Rolling Stone chose to put two of the show's white stars, Taylor Schilling and Laura Prepon, on its June cover.
Oh, and they're braless and nipply. BOOBS, you guys!
There's a couple of things going on here.
First, the aforementioned neglect to include any of the women of colour who star in the show, despite actresses who portray some of the show's most popular characters, including Uzo Aduba (Crazy Eyes) and Laverne Cox (Sophia) being interviewed for the cover story.
Don't know Orange is the New Black? YOU ARE MISSING OUT. Post continues after video…
Second, the sexy, pouty, lipstick-lesbian-y vibe of the whole thing.
Sure, the picture could be playing with the storyline involving the two characters of Piper and Alex (former lovers, current jailbirds), but judging on past form, probably not. This is just how Rolling Stone deals with women on its covers.