Yes, tennis superstar Roger Federer is about to compete for his eighth Wimbledon—a new world record for a timeless tennis giant.
But let's focus on what's really important here: his new haircut. Could it be the end to all that we hold near and dear in tennis?
The internet certainly thinks so.
Federer turned up at the Mercedes Cup in Stuttgart this week, after a two-month hiatus, with a somewhat…more summery vibe.
Gone were the long, luscious, sweep-a-hand-through-me locks. Instead, his hair was shorter—and (near-surfer) blonder.
From this: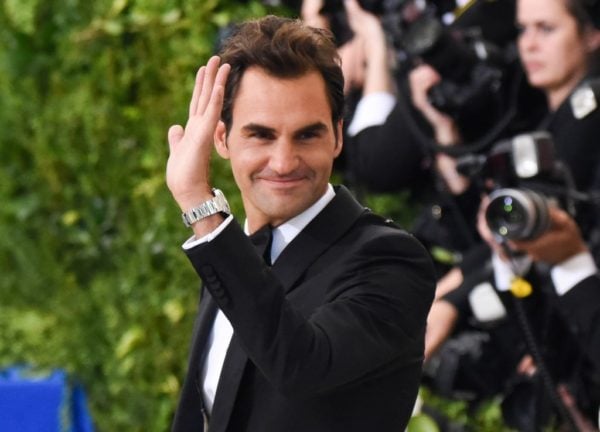 To this:
STOP EVERYTHING!@rogerfederer has a new look! ????????????
Hair of the Week contender on #913SportsChat (@913sportfm) tonight @jwal032? #Federer pic.twitter.com/BVVBrsUQt1

— Emma Payne (@emmapaynes) June 13, 2017
The new look has launched a thousand theories (because internet), with fans wondering: Just how much will it impact his performance?
For while some love the aesthetic:
I don't know about the hair, but @rogerfederer gorgeous with hair or without hair, long or short hair, with curls or without them pic.twitter.com/nEVzaldzHd

— No Federer♥No Tennis (@SoyFederista) June 12, 2017
Others have lost all hope:
Let remind you that Roger Federer had short hair back in 2013 as well..#shorthairdontcare pic.twitter.com/jmNHk4AgPV

— Dimichard_Fanpage (@Dimichard_) June 11, 2017
Roger lost to Stako in R2 at Wimbledon 2013 with that tragic haircut and I cried my eyes out so. ✌????✌????✌????

— 18 ???????? (@FatimaAsh) June 11, 2017
That's because the last time Federer cut his hair so short was in 2013—the same year he (the defending champion) lost at Wimbledon in the second round against Ukranian Sergiy Stakhovsky, then ranked 116 in the world.
It was a bad year for Federer and clearly, the haircut was to blame. #science
There's only one possible saving grace for this year's competition: The new streak of blonde.
Could it be enough to undo the curse of short hair?
Only time (and talent) will tell.