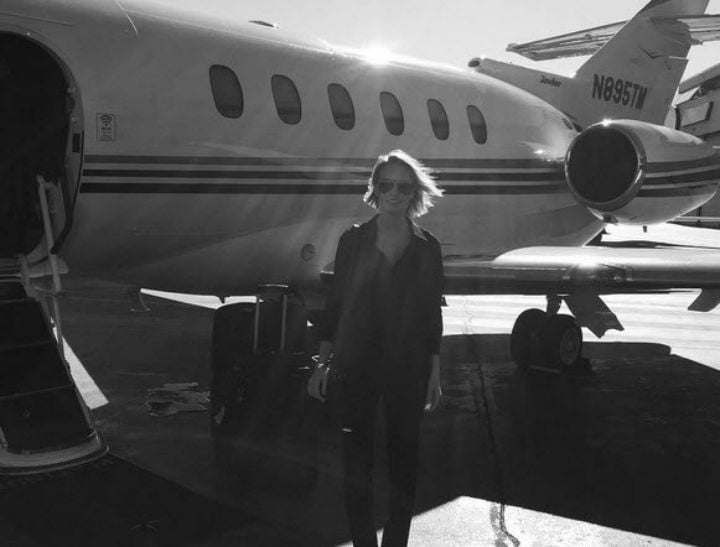 Oh to be a baby of the rich and famous – Rocket Zot you know how it is.
Lara Worthington's son, Rocket has been flying in luxury at the ripe old age of five months old. His doting mum posted a photo to her Instagram account of the baby stretching out on a private jet.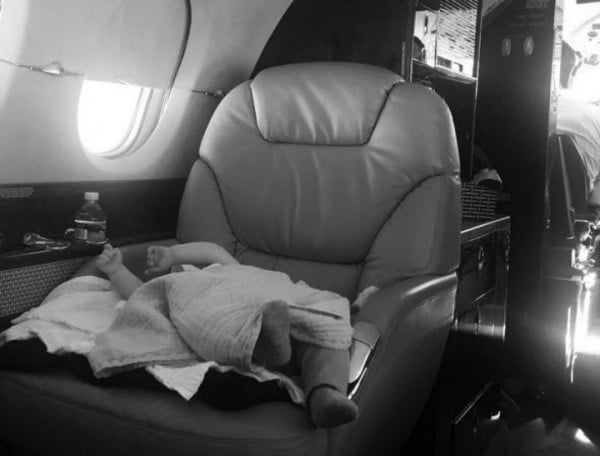 The photo was posted after mum and bub flew out of New York on Friday last week. The 28-year-old captioned the image, "My mornings are so much better now..."
It's a rare glimpse in to the life of the Worthington family. There's been minimal photos shared with the public of baby Rocket - so we are swooning over the gorgeous black and white snap.
It seemed the young family were going to the romance capital of the world - Paris. Worthington posted a photo of her pushing a pram (with Rocket's foot peaking out) in beautiful gardens in Paris, France.