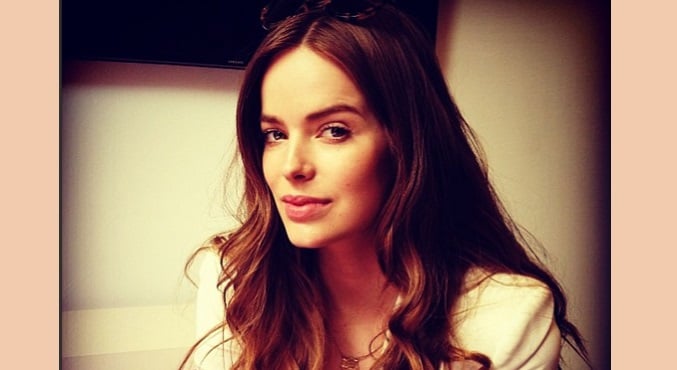 Robyn Lawley, image via Instgram.
Eating in: My kitchen is my favourite place to go for breakfast, which is my favourite meal of the day. I love eggs, they are so good for you. I really enjoy cooking it and would always prefer to do my own breakfast than go out.
Eating out: I always find the best lunch spots and healthy but delicious cafes are in Williamsburg, Brooklyn. They just have so much delicious amazing food – especially the food markets Smorgasburg.
Grocery shopping: For the best fresh produce I hit up Union Square Markets. We have a lot of genetically modified foods in the USA and I try very hard to avoid that. It limits your options of where you can eat and shop for food so that's why I go to Union Square. The farmers come down from Upstate New York and I really enjoy chatting to them directly and learning about how they raise their meat, and all about their farming practices. I think it's important to know and understand what you're eating and where it comes from. 
Working out: Luckily the building I live in has a gym so you can find me working out right there. It's great because I prefer it to working out outside and it's so convenient. I do love bike riding around the city and riding up the West Side Highway and the FDR Drive.