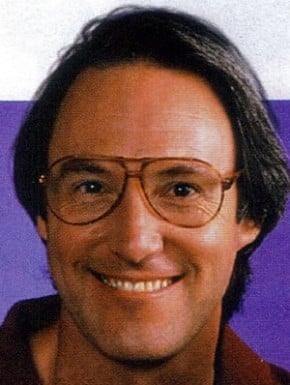 By JODIE SPEERS, CHANNEL 7
In a bland, windowless courtroom on the basement level of Sydney's Downing Centre court, a forensic psychiatrist climbs into the witness box.
Dr Olav Nielssen is accustomed to analysing high-profile criminals. This time, it's Robert Hughes – the former star of Hey Dad! who's been convicted of sexually abusing four girls.
Paedophiles, Nielssen says, usually come across "quite creepy and distasteful". But "I didn't detect anything like that from Mr Hughes".
"I could qualify that, by saying he's a professional actor… and a professionally charming person."
In the expert's experience, it's unusual for child sex offenders to have 'satisfactory' adult relationships. Hughes goes against the grain.
From all accounts, the former actor is 'happily' married to theatrical agent Robyn Gardiner. A devoted father to Jessica. Someone who used to be "as well-known as the Prime Minister", according to his lawyer.
Prosecutors say he's also a brazen predator, who believed he could do "whatever he liked to young girls". A sex offender who was warned back in 1985… yet "continued to offend".
I covered Hughes' six-week trial almost every day from beginning to end.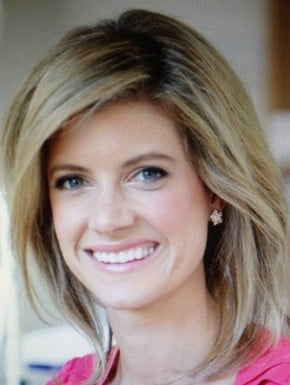 As a court reporter for Seven News, it's one of hundreds of sinister cases I follow throughout the year. Some are best not to mention at dinner parties. Others are literally the stuff of my nightmares. But this one felt close to home.
The Hughes family lived about 10 minutes from mine. Like us, they socialised with other families. Hosted children at their home. And went to dinner parties where Hughes – the on- and off-screen dad – indulged in his sexual interest in kids. Those girls could have been me, or any of my friends.
At court, I watched Hughes pull up in his lawyer's Subaru. He walks confidently through clouds of smoke outside court, past a throng of cameras and through security. Marches down to courtroom LG4. Hears the most disgusting allegations against him. Then climbs into the witness box and flatly denies each one.
I scribbled notes and tapped away at my iPad as his victims took to the stand, to be quizzed by the Crown Prosecutor Gina O'Rourke. I felt their apprehension as they were cross-examined by the defence.
I stared at Hughes' cool and calm wife, and wondered what she was thinking. I looked on in shock as two of his OWN RELATIVES gave evidence that they too were molested.
But it's only now that the former star is being sentenced that his four victims have been invited to give 'Victim Impact Statements' – a more personal insight into the effects of his crimes.
Of course, there are the strong lines that hit us journos in the face. "I wish you nothing but misery". "I hope that you will suffer for years to come". But the parts that worm their way further into my brain/heart/stomach are the practical, heartbreaking examples of what it's like to live with the heavy burden of abuse.
One woman (who was forced into obscene acts with Hughes while aged as young as six) told how she never wanted Santa to come into her room at night to leave presents.
Another, how she suffered from eating disorders for 12 years. How she's never been able to let her kids go to sleepovers, or even school camps.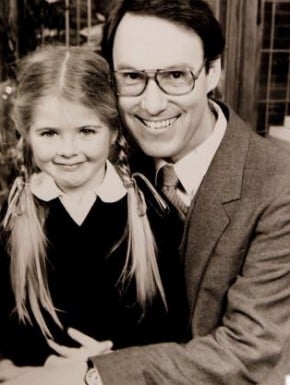 A third (Hughes' former Hey Dad! co-star Sarah Monahan) explained that she will never actually HAVE her own children, telling the judge, "I never want to risk having a kid that goes through what I did."
She mentioned the breakdown of her relationship with her mother, saying, "She knew what was happening to me and chose to ignore it."
And told of her difficulty holding down jobs and dealing with those in authority.
Most, if not all, of the women are married. Most of their families are clearly supportive. But they've had to learn to live with the pain, rather than cure it.
Prosecutors ask for a significant jail term, to denounce Hughes' "abominable conduct". The defence team asks the judge to take into account the convicted paedophile's suffering too.
They tender an affidavit from his wife, which details the family's journey since the first allegations were broadcast.
"It was my observation… that the ongoing media reporting had a devastating effect upon him. At times, he would become mute with shock and anger at the media crucifixion and pent up frustration," Robyn Gardiner says.
Hughes' lawyer, Greg Walsh, asks the judge to "extend the prisoner some hope". He's 65, Walsh says, and in many respects his life is "destroyed". He has to constantly watch his back in prison.
Later, while talking to us on the court steps, Walsh re-enacts the threatening chants other inmates have started directing his way inside Silverwater Jail. "Hey Dad… Hey Dad… we're going to cut ya throat! Hey Dad… Hey Dad… we're going to cut ya throat!"
The case has generated enormous public interest – obvious from the queue of spectators at the doors of the courtroom, the jostling for seats and the overwhelming responses to updates on twitter.
Everyone wants their version of a 'fair' punishment. But we shouldn't hold our hopes too high.
On May 16, judge Peter Zahra will deliver a sentence based on the laws at the time of offending (1984 to 1990).
In those days, authorities didn't understand the long-term effects of child sex abuse, he says. Penalties for some offences were HALF what they are now.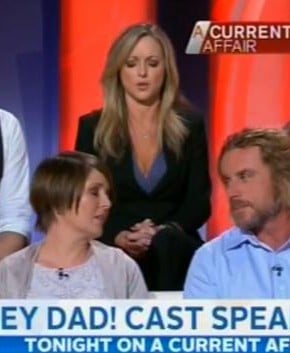 I'm pleased things have advanced over the past few decades.
There's a growing realisation that not all paedophiles are creepy recluses; single men who hand out lollipops or sit in dark homes watching kids through the blinds. Victims are more likely to be taken seriously when they develop the courage to report their abuse.
Maximum sentences more adequately reflect the damage of the crime.
But I feel apprehensive for Robert Hughes' victims. The brave women who've waited decades to see him convicted. Who've stared their tormentor down. Who've been grilled in front of dozens of people on their most private and horrifying moments, and laid their souls bare to strangers.
They've already been warned it may not be possible for the punishment to fit the crime.
Jodie Speers is a TV reporter for Channel 7 who thrives off the adrenaline of breaking news – from political coups, to the Hollywood red carpet, to some of the nation's biggest criminal trials. You can follow her on Twitter here.