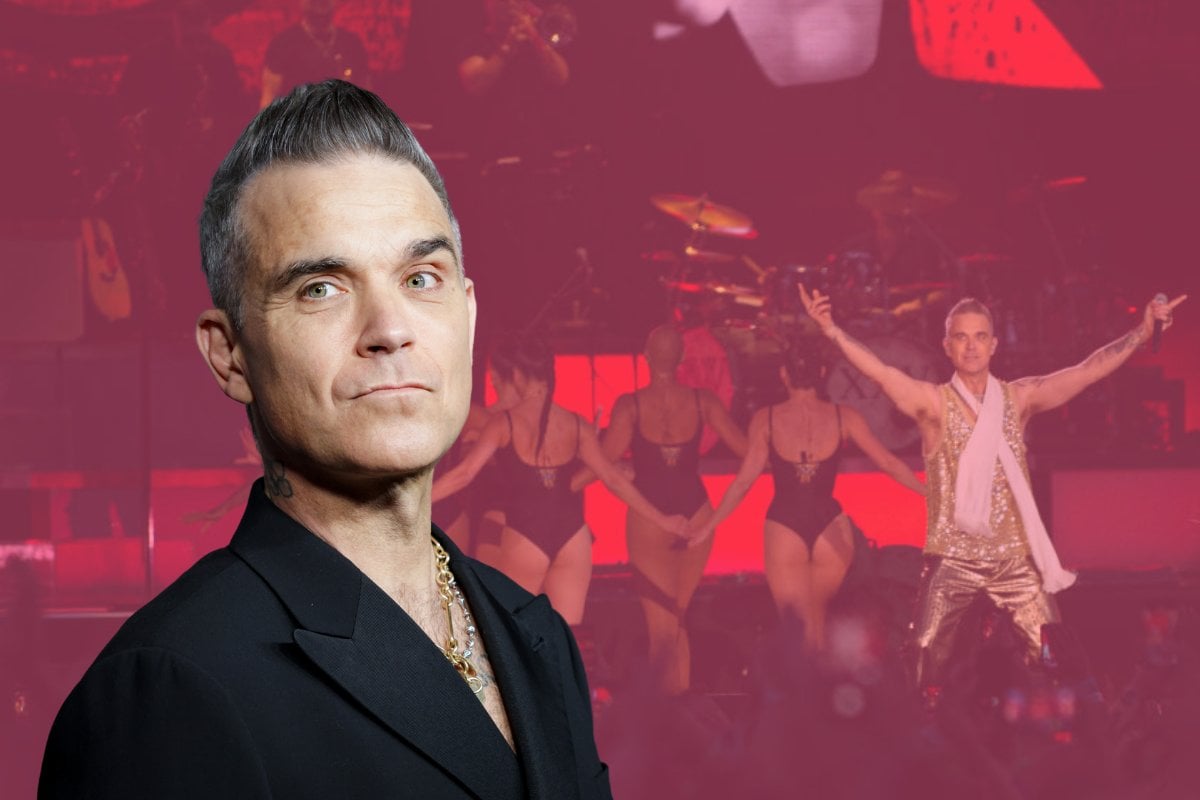 'Let me entertain you'... just right after I take a quick breather.
One of the most energetic and high-octane performers of our generation, Robbie Williams, wasn't his usual self this weekend when he stopped mid-song during an appearance at a festival.
Looking exhausted and out of breath, the 49-year-old singer hunched over before asking his band to stop playing while on stage at the Pinkpop Festival in Netherlands.
Watch: Ask Mia Anything | Work-Life Balance. Story continues after video.
As he drew in deep breaths and rubbed his eye, he told the audience the reason behind his exhaustion was due to suffering from Long COVID. "No, stop, stop," he said. "I'm f**ked. I'm f**ked. It's Long COVID, I've got Long COVID. It's not my f**king age, you f**kers."
Thankfully, after a quick breather, Williams found the strength to crack on, finishing his set.
The former Take That singer has been very open about his journey with COVID-19, revealing that he contracted the virus twice - once in April 2020 and a second time in January 2021.
During one of his bouts of COVID, he opened up to The Sun about how scary some of his symptoms were. "I could feel my body was getting lethargic and tired and heavy and I convinced myself I'd got coronavirus," he said. "I never normally do it but I got down on my knees and prayed. I thought about my wife and family."