Pandemic work looked very different for Merritt Wever.
There were the obvious changes, of course: the masks, the precautions, the uncertainty. But then there were the... less obvious. Like the fact that her first co-star back was a duck.
No, really. An actual duck. Named Larry.
Wever (and Larry) appear in Apple TV+'s Roar, an anthology series of darkly comic feminist fables.
Watch: The trailer for Roar on Apple TV+. Post continues below video.
Using absurdist humour, magical realism and metaphors taken to their most extreme, the eight stand-alone episodes follow ordinary women through less-than-ordinary circumstances. 
Each tackles a different experience women may contend with simply because they are women. 
In one episode, Nicole Kidman eats photographs to relive memories while going head-to-head with her mother with dementia, played by Australian acting royalty Judy Davis. In another, the brilliant Cynthia Erivo begins to find bite marks on her skin after she returns to work following the birth of her second child. Alison Brie, in a funny take on a police procedural, solves her own murder.
At just half an hour each, the episodes don't always offer solutions to the problems they present. But we can forgive that, because of just how validating they feel to watch.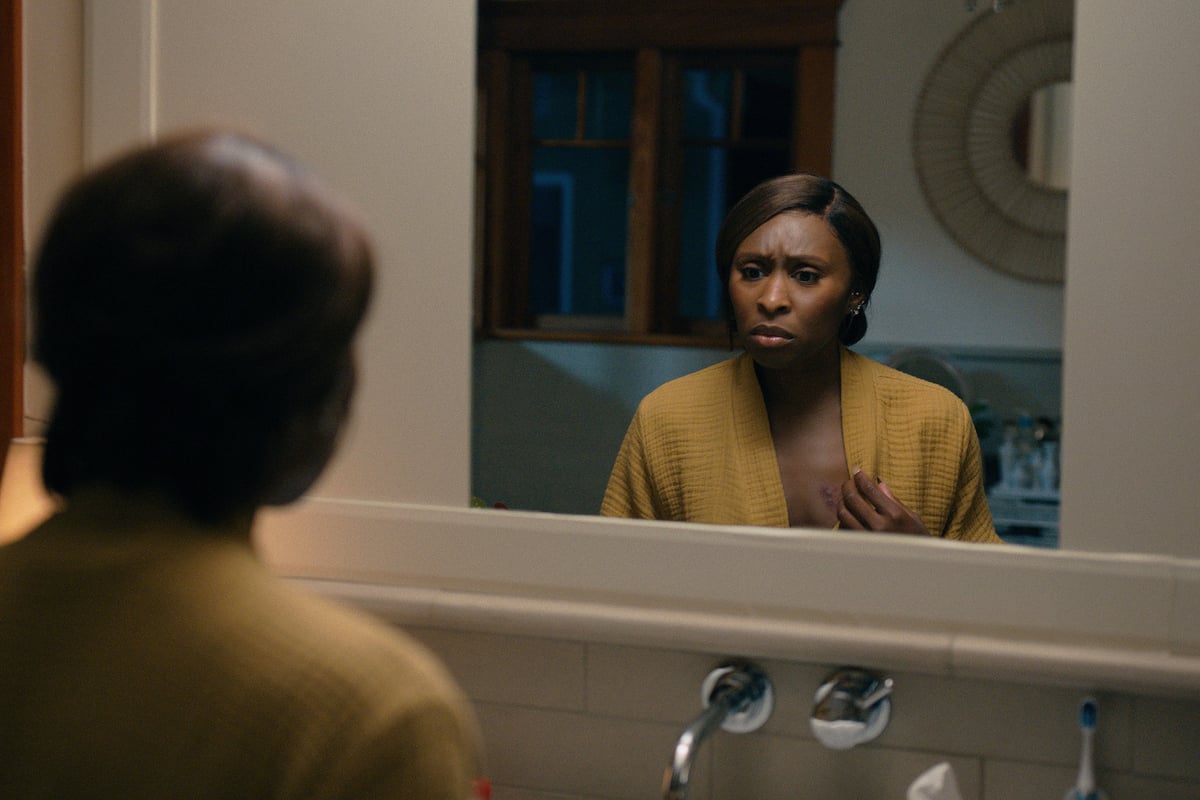 Image: Apple TV+.