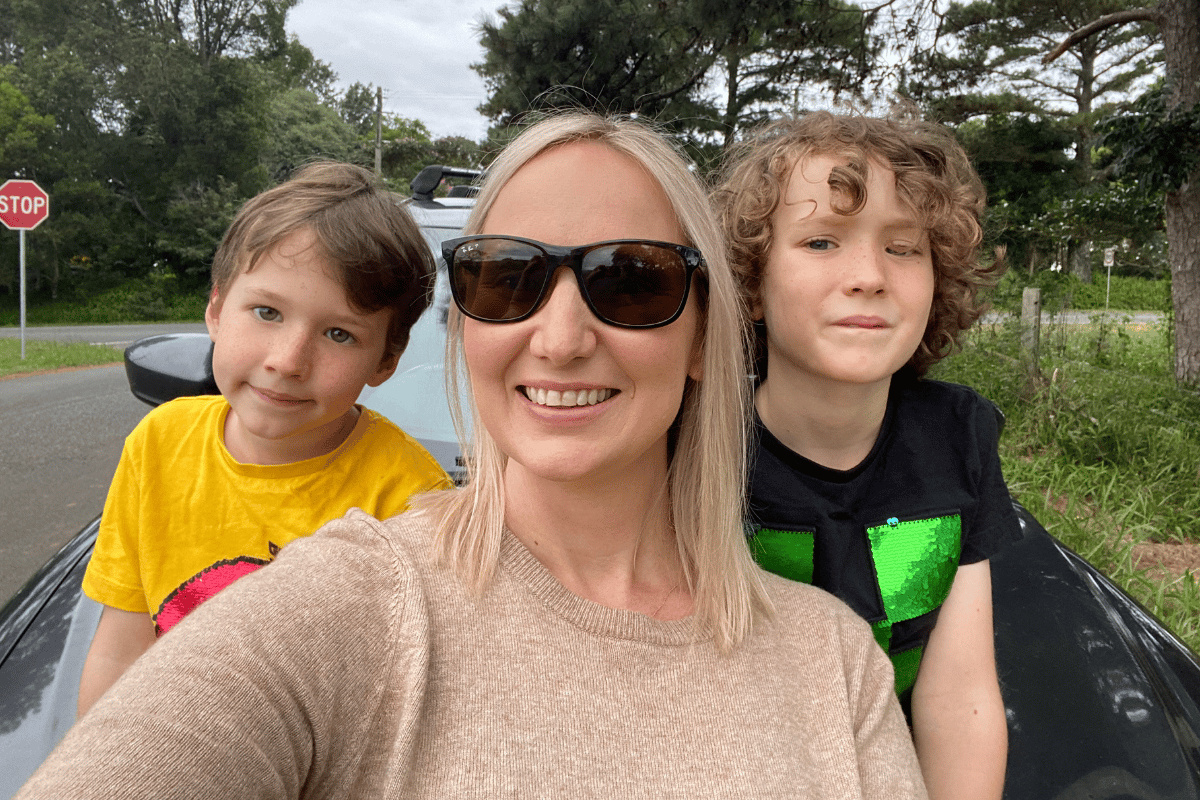 My kids were practically raised on road trips.   
Even as newborns, they had their first long car journey just to get home from the hospital. We were living three hours away from the nearest birthing centre! There were plenty of roadside stops for breastfeeding and stretching, and it definitely took longer than three hours.
Both my children were angels in the car, even as toddlers (we were VERY lucky, I know). I could safely take them on a driving holiday to any destination and they would happily play with their fabric books and eat snacks and sleep. 
Fast forward to 2022, and my two high energy boys resent sitting in a car seat for longer than... 30 minutes. Gone are the days of placid contentment where the cheese stick reigned supreme.
After many years of driving holidays with the kids, I do feel like I've learnt a useful thing or two.
Whether your kid loves the car or is screaming "ARE WE THERE YET?" before the Ford Everest has even left the carport, here's my 7 handiest tips for driving holidays with your kids.
Image: Supplied.
1. Pack like a pro
Trying to fit everything in the car the morning of your trip can be so stressful and really cut into your day on the road. 
I usually spend time the night before getting the bulk of what we'll take into the car so we get an early start the next day.