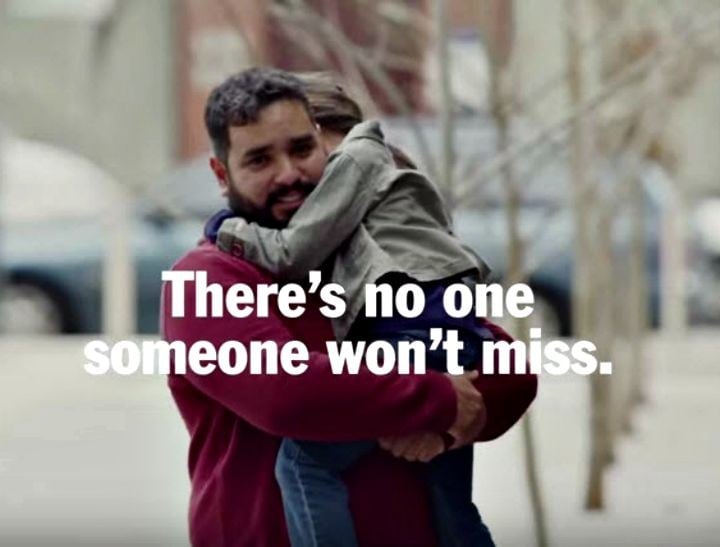 There's no one someone won't miss.
There's a new road safety ad that everyone's talking about today. It's gripping and it's moving us like never before
The ad, Towards Zero – There's no one someone won't miss, was created by the Victorian Government's Traffic Accident Commission in response to last year's shocking road toll.
Because in 2014, 249 people died on that state's roads.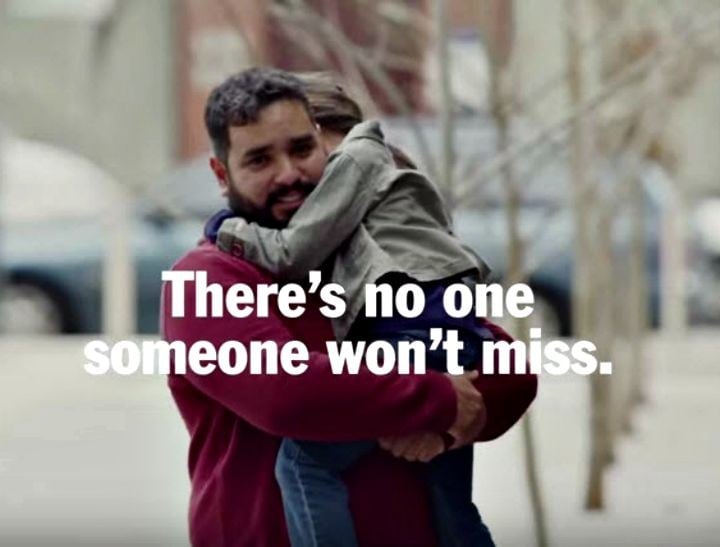 Two hundred and forty-nine. Just let that number sink in for a minute.
That's 249 mothers, fathers, husbands, wives, children and friends who never made it home.
It's 249 people who died far too soon, leaving behind unimaginable grief.
The ad begins with a man called Francisco, who is not an actor, being told the awful statistic before being asked what number he thought would be more acceptable.
He pauses before replying that 70 would be a better target – only to be met by 70 people representing the death toll.
And the part that really brings it home? They included members of his own family, including his daughter.
The campaign website explains that:
Reducing road trauma is a shared responsibility and everyone has an important role to play. Deaths and serious injuries should not be viewed as inevitable. Together, with a safer road system, we can reach zero deaths and serious injuries on Victorian roads.

While road safety is changing for the better, there are still many things we can do as a community to assist in keeping everyone safe. This includes our behaviour on the road. Abiding by the rules in place, sticking to limits, buying safe vehicles and setting a good example for others by promoting the Towards Zero message are all things that ensure everyone has a safe journey.
Yep – it's powerful stuff.
And it might just be shocking enough to reach its goal of bringing the road toll down to zero.
Do you think the ad will help reduce the road toll?
Want more? Try these:
SHARE: An important reminder to be safe on the roads.