Riverdale's three week break has been torture for fans.
In the meantime, they've come up with a compelling fan theory explaining one of the show's biggest mysteries – who killed teenager Jason Blossom.
Presenting their case on a Reddit thread, some believe it was Betty, after a scene where she channels a darker, more violent alter ego.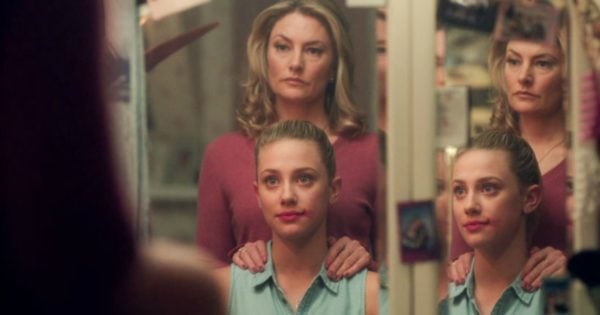 After learning that members of the high school football team had essentially slut-shamed her older sister Polly, Betty and her friend Veronica lured offender Chuck to a house and end up handcuffing him to the hot tub while turning up the temperature to extract information.
During the process, Betty starts referring to Chuck as Jason - Polly's ex boyfriend and the murder victim - and herself as Polly.
When questioned about it after, Betty says she can't remember anything that happened.
Laura Brodnik and Tiffany Dunk explain why the world is so obsessed with Riverdale on The Binge.
"I wonder if she developed split personality after Polly left and killed Jason as 'Polly'?," suggested one user.
A split personality, also known as Dissociative Identity Disorder, is described as an "involuntary escape from reality characterized by a disconnection between thoughts, identity, consciousness and memory."