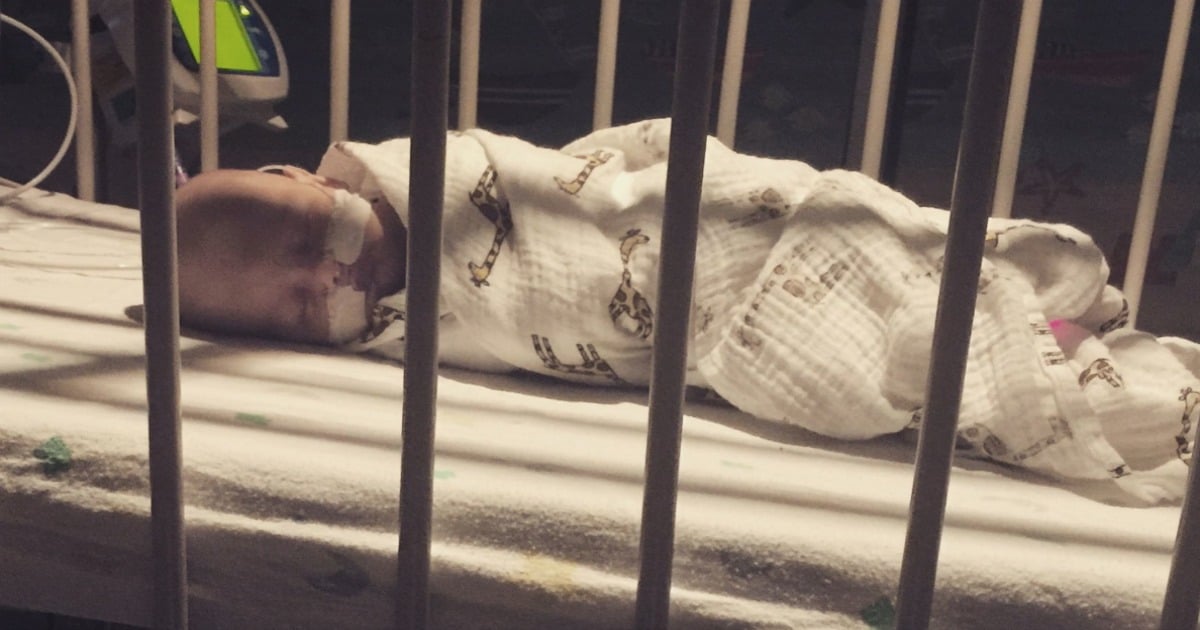 Warning: The video contained in this post may be distressing for some viewers. 
She should be planning his first birthday party. Writing lists and ordering balloons.
She should be baking cupcakes and buying train sets stunned at how quickly he grew in a year, the bittersweet knowledge that your baby is nearly a toddler.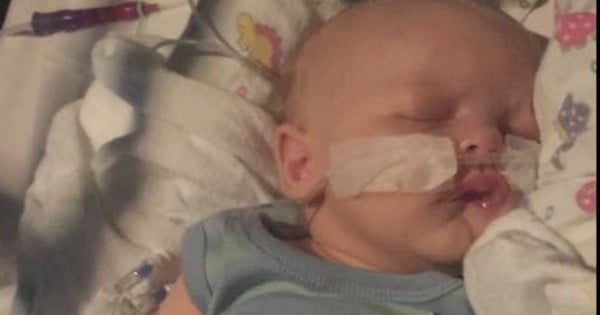 But instead Catherine Hughes is working to save other babies, other lives, to save your children. As the anniversary of the birth of her son, Riley approaches she has shared a heartbreaking video she hopes will make us all sit up and take notice.
She wants us all to talk about vaccinations.
Riley Hughes was just 32 days old when he died from whooping cough. He was too young to have his vaccinations and his mother, Catherine had not been told that while she was pregnant she could have been vaccinated, providing some immunity to Riley.
In the video she has shared of her precious son only days before he passed away Riley is struggling to breathe, the newborn is coughing every couple of seconds, swaddled lightly in the summer heat.