If you live in Victoria, the good news is today is Hump Day and you are just two working days away from the long weekend.
If you don't… sorry? Maybe move to a state that allocates a day off to celebrate a football game. Before it's even, well, happened. (Victorians really are another breed of human.)
ANYWAY here's your daily dose of all things celebrity. Enjoy.
1. Sophie Monk wears low-cut dress on TV. Australia explodes because we've clearly never seen a pair of boobs before.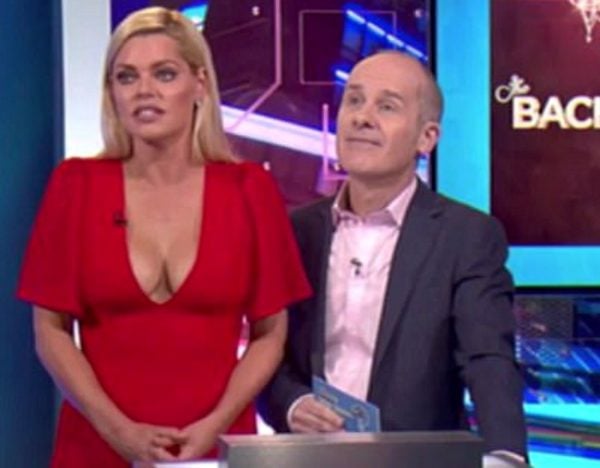 We don't mean to startle anyone here, but Sophie Monk has boobs. BOOBS. Two of them in fact.
And, as has been pointed out by the Daily Mail today, you could see them in a dress she wore while making a guest appearance (as is Bachie tradition) on Channel 1o's Have You Been Paying Attention? on Monday night.
Comedian Sam Pang had his own clever ways of making sure viewers could tell Sophie was wearing a low-cut top during the episode, saying she'd provided the show's most "Edelsten moment ever".
"A lot of pressure. Almost as much as Tom is under to maintain eye contact with you," he also said.
Ha ha ha. Geddit?
2. Rihanna's rumoured next business move is one we can all toast to... if it were actually happening, that is.