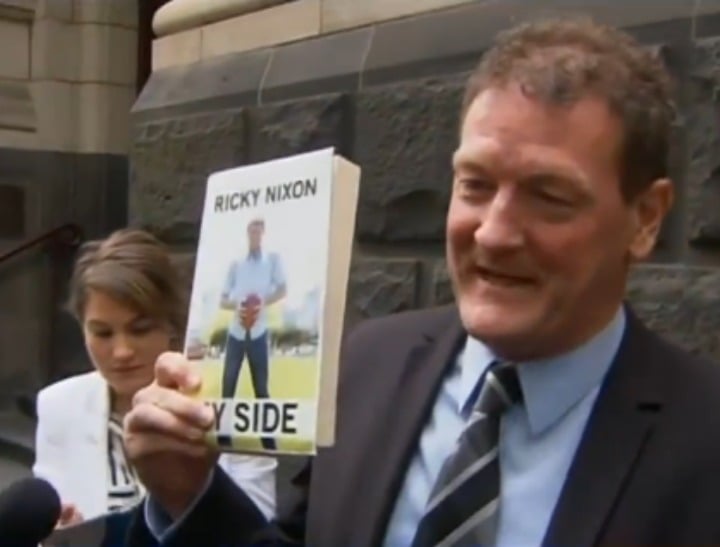 Disgraced former AFL players' agent Ricky Nixon has been arrested.
Nixon, 52, was arrested in Melbourne's bayside suburb, Port Melbourne on Wednesday over allegedly offensive social media posts, the Herald Sun reports.
Nixon allegedly posted a photograph of a young girl to Facebook with the caption "Next f***".
The post was allegedly in response to comments that the young girl's grandmother, Cathy Carrigan, had made on his page.
Carrigan says that Nixon blocked her son from posting on his page, so she then posted something defending him.
"I wasn't a smart arse, I wasn't swearing," she explained.
She too was then blocked, but Nixon also allegedly posted the picture of her two-year-old granddaughter, which was also her profile picture.