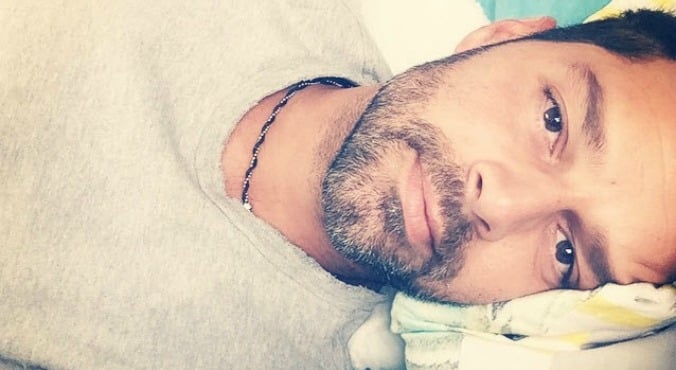 Image: Instagram.
When you see him performing his up-tempo songs and shakin' that famous bon-bon, it's hard to imagine Ricky Martin being anything but happy and gregarious.
Yet on The Voice last night, the 43-year-old admitted his on-stage exuberance has often served as a cover, and a distraction, for feelings of sadness and vulnerability.
RELATED: Voice coach Jessie J "not OK" after emergency operation.
"I've been sad in my life, trust me," Martin told contestant Deanna Rose following her performance of Lana Del Rey's Video Games. 
"Sometimes I'd jump on stage to push that sadness away from me and sometimes people would ask me 'Ricky, how are you feeling?' and I'd be like 'I'm fine, I'm fine, I'm fine' — PS. I was dying inside. Music saved my life." (Post continues after gallery.)
Ricky Martin's life on Instagram