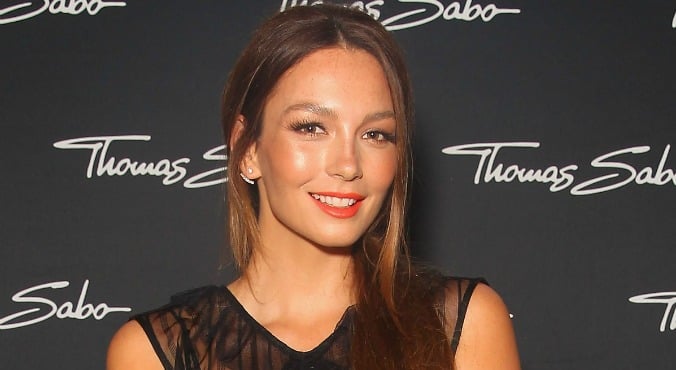 Image: Getty.
Ricki-Lee Coulter was heading out to an event last week when, like many of us would, she shared a photo of her makeup on Facebook.
Unfortunately, in what has become almost inevitable for any high-profile woman with a social media presence, the critics were quick to show up and they were armed with plenty of unsolicited body commentary. Some asked the singer whether she'd lost more weight, while others accused her of being "too skinny" and looking "sick".
"The funny part is that I just spent three months travelling around Europe on my honeymoon and hardly exercised, but ate EVERYTHING I wanted… and I'm probably about five or six kilos heavier than usual," Coulter quipped in a response she posted last night.
Body shaming on social media is a plague that just won't go away, and the 29-year-old is never afraid to take her own bullies to task. However, Coulter's post last night was prompted by "a bucketload of comments" left on a recent photo shared by Kayla Itstines. The fitness guru was labelled "too skinny" and "anorexic", with some followers telling her she'd "gone too far".
"This is a woman who has built a business helping women get fit and healthy - and is an inspiration to millions of people around the world. Yet people can't help but criticise the way she looks," Coulter wrote.
The All We Need is Love singer went on to question what motivates commenters to behave like this, and we must say she hit the nail thoroughly on the head.
"I'm genuinely concerned about why we have this culture that breeds negativity on social media and I am constantly baffled as to why people feel the need to comment nasty and negative things," she wrote.
"You wouldn't go up to a person in real life and tell them you think they're outfit is ugly or that they're too skinny or that they're fat ... you wouldn't have the balls to go and say those things to someone's face because it's incredibly rude." (Post continues after gallery.)