AFL premiership player Nathan Broad will spend the first three games of the 2018 season sitting on the bench. Presumably, hopefully, the Richmond Tigers defender will spend it thinking about why it was wrong to circulate a photo of a woman's breasts, without her permission or knowledge.
But that's nothing compared to the weeks, months and perhaps even years that young woman will spend paying for that photo.
"I am deeply sorry for the heartache I have caused this young woman and her family. It was never my intention to hurt her or her family," the 24-year-old read from a pre-prepared statement on Monday alongside Richmond Football Club's President, Peggy O'Neal.
"I am ashamed, I am embarrassed and I made a very bad drunken decision."
Reportedly, the woman requested the photo be deleted shortly after it was taken, to which Broad insisted he had. It appears – he now admits – he never did.
He passed it on instead.
Because of that "drunken decision" which saw the image of the woman, topless, wearing Broad's premiership medal circulate online, this woman – who Broad insists he "cared about", "liked and respected" – is serving a sentence that began when he decided to press 'send' without her permission.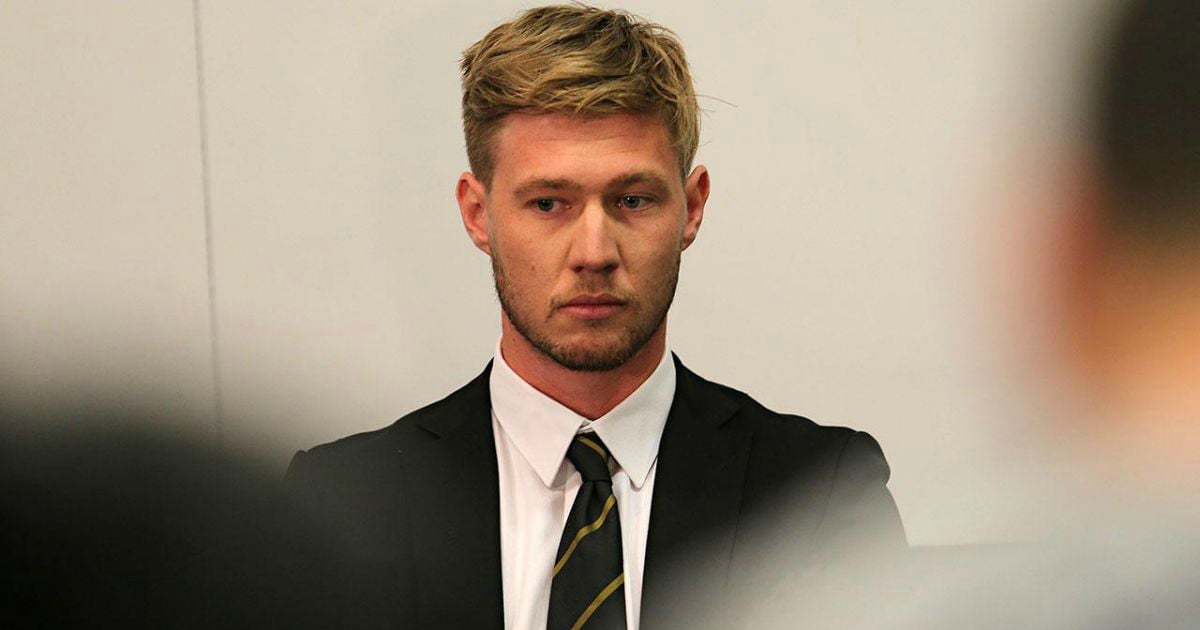 Under both Victorian and federal law, the sharing of personal images without the express consent of the image's subject constitutes image-based abuse (more commonly known as 'revenge porn'), an offence that is punishable by up to three years imprisonment. In Broad's case, the victim has chosen not to pursue criminal charges.
However, according to The University of Melbourne's image-based abuse expert, Dr Lauren Rosewarne, three years - let alone three weeks - doesn't come close to comparing to the suffering some victims continue to experience long after cases have been settled.
"The nature of online crimes mean there is no real end to the suffering for a victim. Such victims get re-traumatised and re-victimised with each new audience," Dr Rosewarne told Mamamia.
"Taking these photos out of the pool is impossible in the world of the internet, so ever having life return to 'normal' for the victim is impossible. That reality needed to have been reflected in Broad's punishment."
According to a report by criminology and social justice experts from RMIT University and Monash University published by The Conversation, of those who have reported having been a victim of image-based abuse, 80 per cent experienced heightened levels of psychological distress, consistent with a diagnosis of moderate to severe depression and/or anxiety disorder.