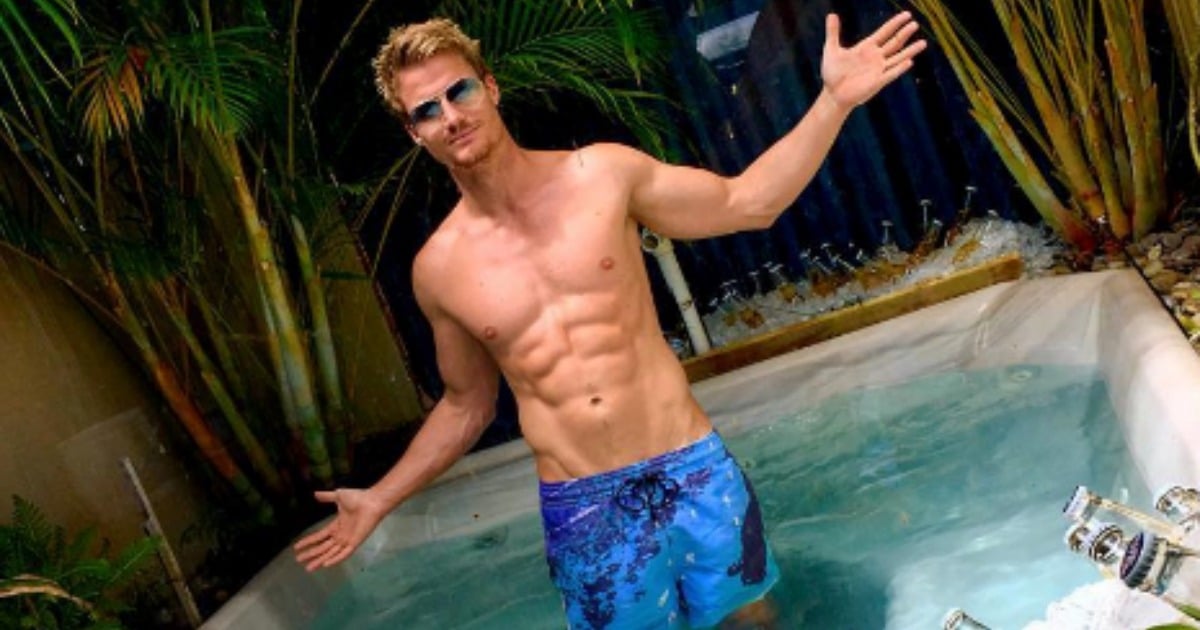 With gratuitous topless beach shots  probably definitely written into his contract, The Bachelor Richie Strahan likely felt a fair bit of pressure to get his bod into shape for the show.
And by "shape" we mean ripped-to-rival-Brad-Pitt-in-Troy kind of fit.
Aware that rope accessing alone wouldn't quite be enough, Strahan went to Australian Institute of Fitness graduate and Personal Trainer, Renae Wauhop for help.
Watch: Mamamia chats to Richie about love and reality TV. Post continues after video.
She shared the secret preparation behind Richie's ~ripped~ body and the five main ways he achieved it. We're listening.
1. Set a seriously difficult goal.
Richie's? It wasn't anything to do with aesthetics – it was to get race-ready for the Rottnest Channel Swim, a 19.7km 'dip' to raise money for charity.
Legend.
"Richie contacted me at my gym, Anarchy Training Centre in West Perth, as he needed some guidance on training and eating well to max his performance on the day," said Wauhop.
"Richie is an avid fitness enthusiast who lives an active lifestyle year round and knows what he's doing in the gym, but the swim just gave him that something to work towards in preparation for his time on The Bachelor."