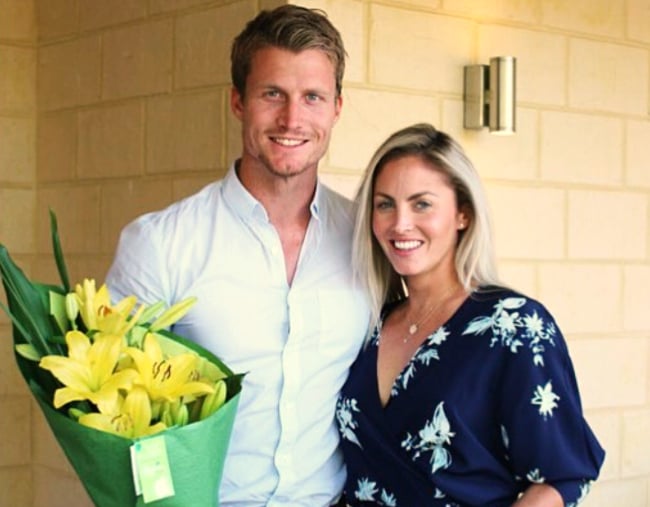 1. The Bachelor's Richie Strahan and Nikki Gogan were on the same tiny island. On the same day. At the same time…
On Monday, The Bachelor's Nikki Gogan and her reality-TV ex Richie Strahan were both in the same place at the same time – Rottnest Island, off the coast of Perth.
Rottnest Island… as in the island that is a teeny tiny 19 km² in size.
For those geographically/spatially challenged, that is a
very
very
very
small
island.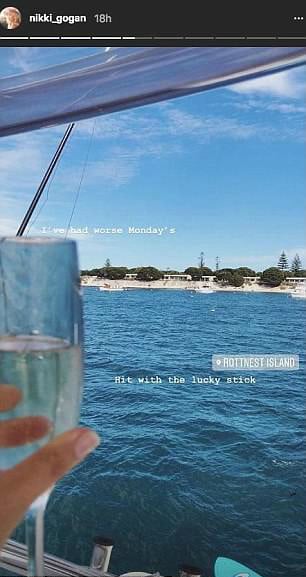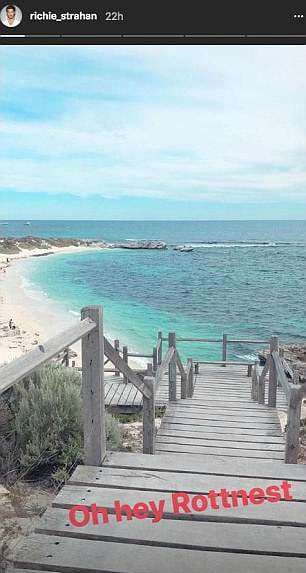 The 30-year-old real estate agent shared an Instagram story aboard a boat, followed by the caption: "I've had worse Monday's. Hit with the lucky stick", while 31-year-old Richie posted an image from a boardwalk overlooking the beach with the caption "Oh hey Rottnest".
Again, let us reiterate, it is a *small island*.
Is this possibly an indication that the pair has reunited? GOOD GOD WE HOPE SO.
2. What (apparently) caused the downfall of John Cena's engagement and six-year long relationship.
Actor and WWE wrestler John Cena was with fellow WWE wrestler Nikki Bella for six years before, this week, both confirmed on Instagram that they have called off their upcoming wedding.
According to a source, the reason is surprisingly real-world. She wants kids, and he apparently doesn't.
Speaking to PEOPLE, the source said Nikki has known for years that John wasn't on the same page as her when it came to kids, but she thought that changed when he decided to propose.
"He was making it abundantly clear that he was going into [the engagement] gritting his teeth the whole way," the source said.
"All the subtle and not so subtle ways he kept referencing what hard work it was to be in a relationship, all the ways he never wanted to change, how they didn't need to see each other than often, etc.—it was just so hurtful.
"[Nikki] doesn't need a pity proposal, a pity wedding, a pity husband. She's a phenomenal, tremendous woman."
To be honest, this 'source' sounds more like someone who would like to propose to Nikki him/herself now John's out of the way.
We wish him/her the best of luck with that endeavour.
3. Literally just a throwback photo of Dean from Married At First Sight, looking nothing like Dean from Married At First Sight.
Oh. Oh wow.
So you might not recognise Married At First Sight's Dean Wells in the above photos from his first wedding. Because HOLY MOLY HE LOOKS COMPLETELY DIFFERENT.
The man best known on this year's season of the reality TV show for cheating on Tracey with Davina, shared a couple of throwback images from his 'first wedding'. It looks like a more innocent time, don't you think?
The photos show Dean with a very, dare we say, Ryan-from-The-OC style haircut. God we hate ourselves for saying that.
He also threw sweet little old us a bit of shade in the caption, writing: "oh and @mamamiaaus of course tracey knew about this one. Are you guys that naive??"
No, Dean. We're not.
We are, however, here for all the MAFS drama. Yes, even though the show ended weeks ago.
4. Jamie Oliver's crack at the Australian restaurant market has failed.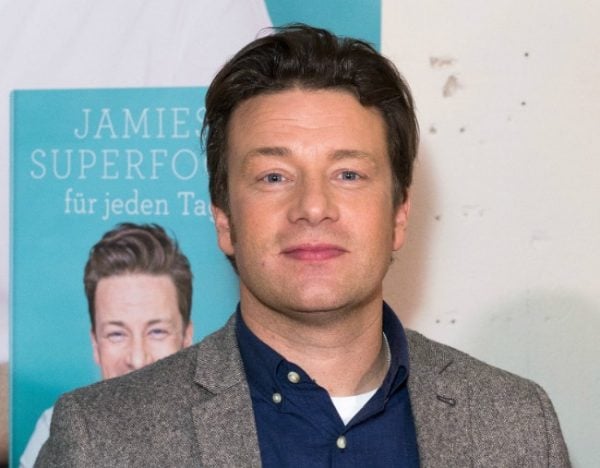 Jamie Oliver's business woes have deepened with his Australian restaurant group falling into voluntary administration.
The celebrity chef's UK restaurants have been in financial strife amid rising costs and consumer caution, partly as a result of... yes, you guessed it: BREXIT. (Did you guess it? You probably didn't guess it.)
The Canberra restaurant was closed down, while Brisbane-based Hallmark Group will take over the management of Jamie's Italian restaurants in Sydney, Brisbane, Perth, Parramatta and Adelaide.
In January, 12 of his UK restaurants closed despite Oliver having reportedly pumped his own money into the business to keep it going.
- With AAP.
5. Georgia Love on the harrowing second night she ever spent with Lee.
Georgia Love spoke this week about the second night she and Lee Elliot spent together.
Just 24 hours after her The Bachelorette finale aired, she lost her mother to pancreatic cancer. It was particularly cruel timing for someone who had just experienced such a high, to then go through such a low.
Speaking to Stacey June and Kristie Mercer for The Thinkergirls Pod Channel, Love recalled the night her mother died, which was also the second night she had ever spent with Lee.
"Our second night as a couple was spent with him literally holding me as I screamed and shook for hours and hours and hours," she said, her voice cracking.
"I didn't say anything, I just screamed for hours."
To read her open and honest interview about that night, head over to the full story on Georgia Love's second night with Lee here.
You can also help support the fight against pancreatic cancer, donate and fundraise for Pancare here.
Channing Tatum and Jenna Dewan were meant to be #couplegoals, but they've just broken up. So are couple goals bullsh*t? The Out Loud crew discusses.