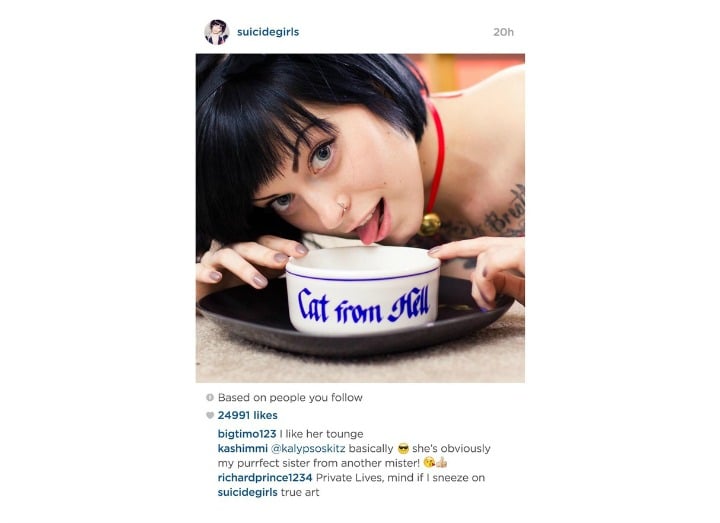 It's not Instagram… it's art.
Someone is stealing lifting Instagram images and selling them for $US90,000.
Selena Mooney found this out the hard way.
Earlier this month she discovered "artist" Richard Prince had screenshot and printed out a bunch of photos from her Instagram account, and was selling them at a hip LA gallery for $90,000 (more than $AUD117,400) a pop, and pocketing all the profits.
Mooney is the founder of Suicide Girls, a website that celebrates photography of women who champion a 1950s pin-up/punk rocker look – and many of these images are uploaded to her Instagram profile, which obviously caught the eye of Prince.
While Prince likes to call himself an artist, the internet is labelling him a thief.
"Theft: not art." One commenter wrote on Prince's Instagram.
"YOU SUCK." Another said, eloquently.
Whether Prince's actions are actually illegal is up for debate.
According to The Independent, Prince has replaced the original captions on the images with his own words – conveniently avoiding some hairy copyright laws.