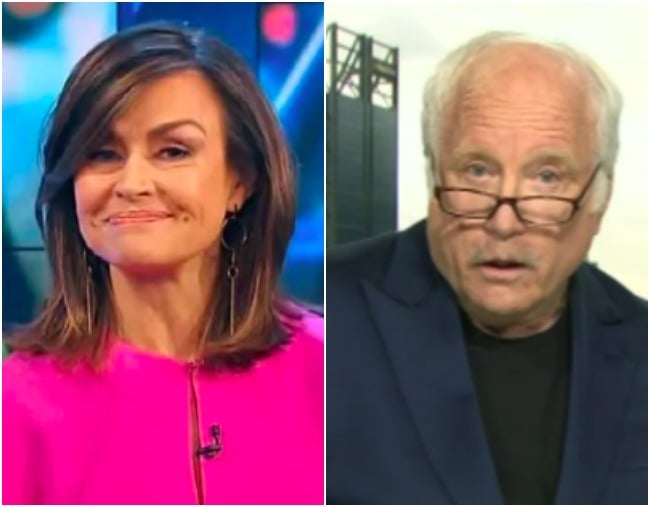 Don't expect to see Richard Dreyfuss back on The Project anytime soon.
The 70-year-old Hollywood actor was scathing of the Network Ten program during an appearance on Channel Nine's Today Extra show.
As reported by News.com.au, Dreyfuss claimed he was "mugged" when he appeared on Sunday night's episode of The Project.
Appearing on the show alongside Kathleen Turner, 64 – who he is also appearing at the Supanova conference with – things quickly took a turn when one of the show's hosts, Lisa Wilkinson, started asking him about the #MeToo movement that has overtaken Hollywood in recent months, as well as his involvement in it.
In November, an LA-based writer named Jessica Teich accused Dreyfuss of sexual misconduct, after he tweeted his support for his son, Harry Dreyfuss, who had accused Kevin Spacey of groping him when he was a teen.
"When I read about his support for his son, which I would never question, I remember thinking, 'But wait a minute, this guy harassed me for months'," Teich told Vulture at the time.
"He was in a position of so much power over me, and I didn't feel I could tell anyone about it. It just seemed so hypocritical."
Speaking to Vulture, Teich said the harassment had occurred over a two or three-year period during the mid-'80s, while she was working as a researcher and junior writer on a TV project affiliated with Dreyfuss.
She claimed the actor even exposed himself to her.
But speaking to Today Extra, Dreyfuss dismissed her claims as nothing more than a misunderstanding.
"I was asked to remember something that had happened 30 years previously," he said, reading out a written statement on the program, as reported by News.com.au.
"It was apparently a flirtation that I was involved in and did not know was not consensual."