"I'm never not frightened, to be honest," Rhiannan Iffland admitted when I asked her about how she overcame the fear of her job.
I asked her this because Rhiannan's job is far from normal.
Rhiannan is 25 years old. She's from the Lake Macquarie district in New South Wales. She loved trampolining and diving growing up. She was an adventurous child, but as far as kids go, Rhiannan had a regular upbringing.
Today, Rhiannan is a professional cliff diver.
For the uninitiated, cliff diving is – as the name suggests – a competitive sport involving diving off extremely high cliffs into water.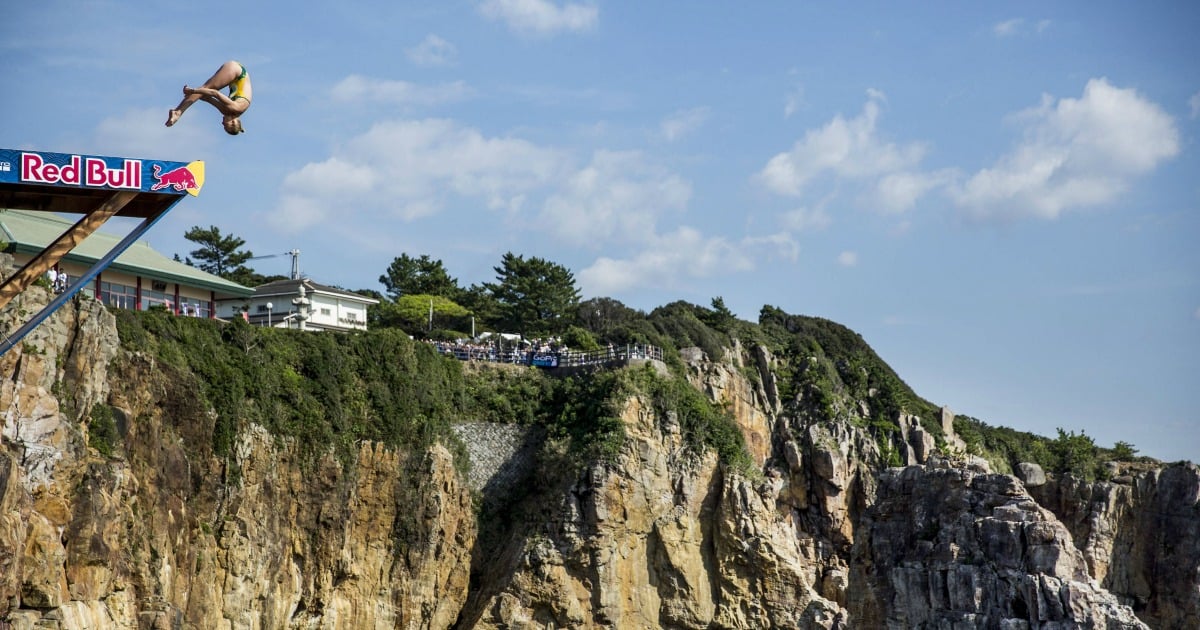 Unlike other extreme sports, there are no harnesses. No special equipment or clothing. It's just you, a cliff and a body of water below you.
Last week, Rhiannan became the 2016 Red Bull World Cliff Diving Champion in her debut season.
"You're looking down and thinking, 'oh goodness, what am I doing? Why am I standing up here 20 metres above the water?'
"It does get easier to control those nerves, and definitely with each competition I learn to deal with it a little bit better, but it never gets any less scary; I always have those thoughts in the back of my head."
Rhiannan spent her school years as a trampolinist and diver. Then, three years ago while working on a cruise ship, she heard about cliff diving.
The interest, she says, was instantaneous and she's been in love with the sport since 2012.