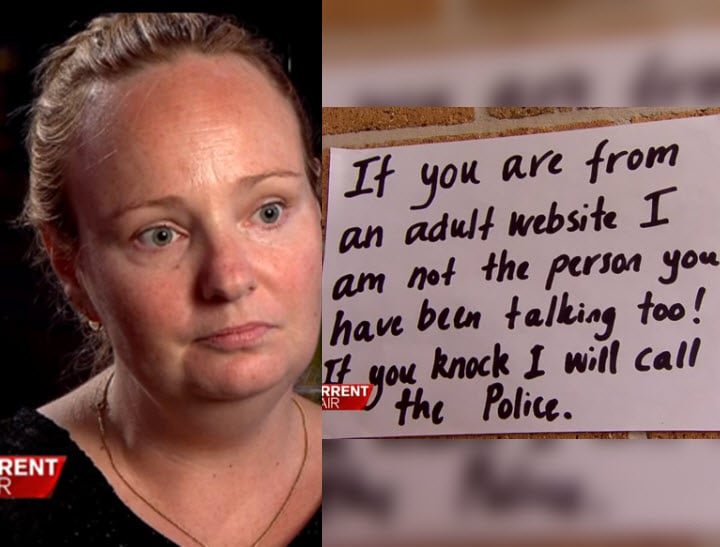 "I've been terrified for the last four years."
A woman has had over 50 men visit her house in the last four years after her pictures and address were posted to pro-rape and bondage websites.
Speaking to A Current Affair,  37-year-old Robyn Night explained that ex-boyfriend Ryan Kotynski has been charged with stalking after he allegedly posted the photos to 30-40 different websites.
A Current Affair explained that some of the photos were just her head attached to pictures of other women's bodies, and she was described on the sites as a "no limits slave pig deserving extreme punishment."
You can watch a snippet of Robin's interview with A Current Affair here (post continues after video):
Night said that due to initial inaction by police, she's been "terrified for the last four years."
She explained that before Kotynski was charged, she went to four different police stations, with one policeman telling her unless she was physically touched or raped, "there was nothing that they could do" for her.
Because of this, she took to putting signs up, warning people to stay away, chaining her gate and keeping a baseball bat at the door.