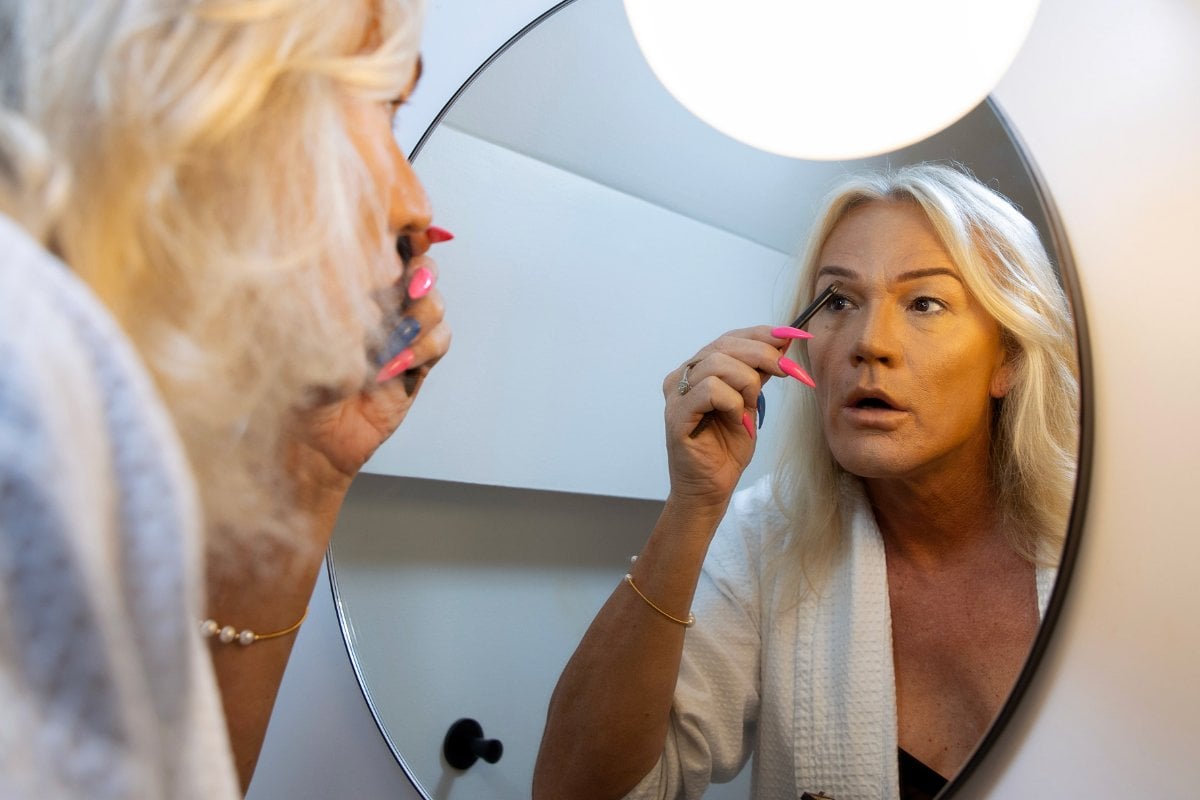 Danielle Laidley has lived a life straddling two communities.
She rose to prominence as a successful men's AFL player, playing 151 games for the West Coast Eagles and North Melbourne football clubs. After retiring, Laidley became one of the youngest head coaches in the league.
While the footballer appeared to have a thriving career on the outside, internally, she was struggling with her gender identity. As a child, Danielle was tempted to try nail polish, and as a teenager, she would spend her weekends trying on women's clothing.
It would take decades of hiding her identity as a transgender woman for her to eventually embrace her true self later in life. This journey to self-discovery is explored in Stan Original Documentary Revealed - Danielle Laidley: Two Tribes, which can be streamed now on Stan.
Watch the trailer for the Stan Original Documentary Revealed - Danielle Laidley: Two Tribes. Post continues below.
Danielle told Mamamia she hopes this film will help people going through issues with their own gender identity, sexual orientation, mental health, and addiction. "It could also be helpful for a daughter or a son, and niece and nephew, and auntie and uncle, so that they can understand some of these issues," she said.
Laidley grew up in a time when conversations about being transgender, or gender diverse, were confined to the shadows. "My family situation didn't allow for any conversations about that, particularly in the early '70s and early '80s. There was no internet, no researching, no reading. Not really understanding it was really difficult."
Thankfully, the conversations around gender and sexuality have slowly shifted over time. "It's a much safer place for people to express how they're feeling. And I think that's a great thing," she said.