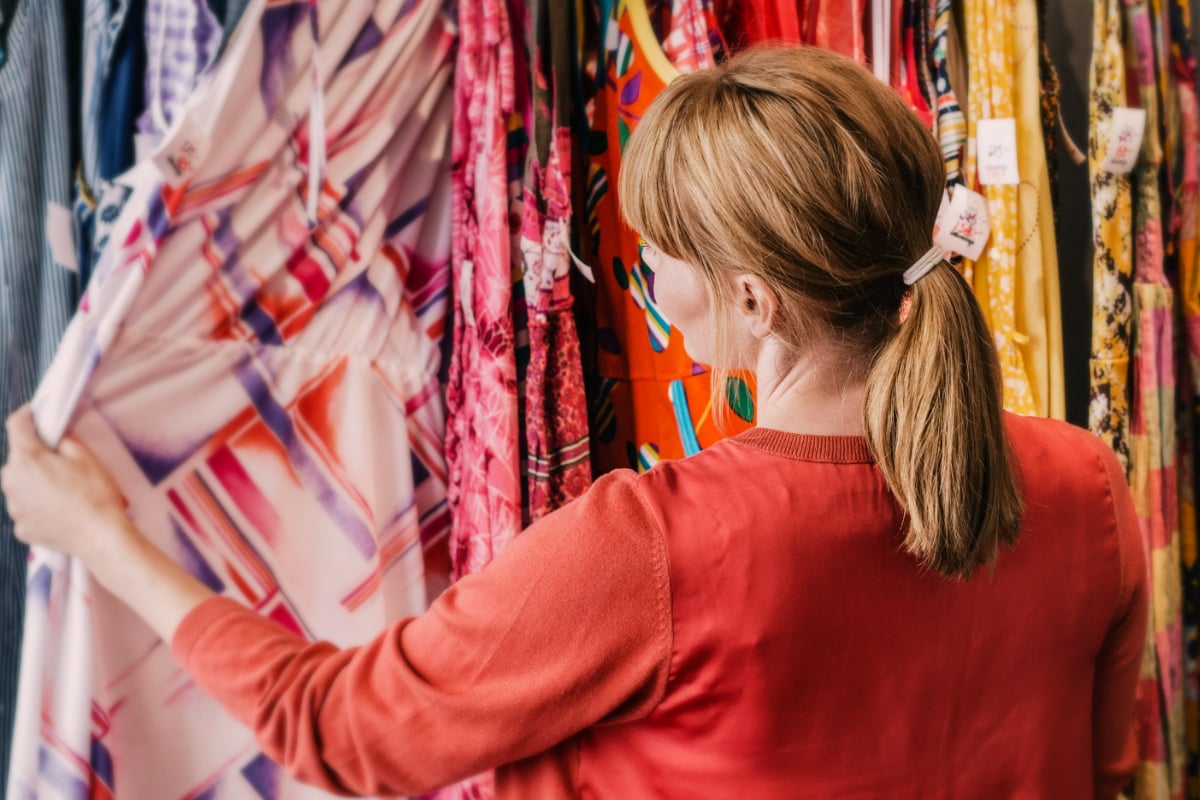 Ladies, you know the drill.
A formal event is coming up – like a wedding – and the pressure is on to buy a brand new dress. And no, we can't wear one we already own, because those photos have been all over Instagram and Facebook. So we inevitably fork out $100 to $300 for a dress that we will, probably, only wear once, maybe twice.
Which is why it might not be so surprising that a lot of us – actually, 2.3 million – are buying clothes only to wear and return them later.
And if you are planning to buy a and return a dress to wear to a wedding, can it be white? Not everyone thinks so.
According to research from Finder, one in eight shoppers have bought clothes with the intention of wearing the item then returning it, with millennials the biggest offenders.
So is it a brilliant life-hack or a little bit dodgy? Can it be… both?
One such millennial whose made buying and returning outfits a regular routine is NSW mum-of-two Chelsea.
The 25-year-old told Mamamia that over the past nine years she's worn and returned about 15 dresses ranging in cost from $150 to $300 plus.
"I first did it when I was about 16. I was still in school and we had some big party that we were going to and, being 16, I had no money," she explained.
"So with the little money that I did have I bought a dress, and brought it back and got my money back."
Chelsea said despite feeling "guilty" the tactic was easy enough to justify, especially since she never tries it with online retailers, where shipping fees are involved.
"I kind of felt bad about it, but it was still in really good nick and I kind of justified it in my head as, as long as there's no damage to it, why not?"