Over the last week, parents across New South Wales and Victoria have let out a collective sigh of relief. 
After four months of juggling work, homeschooling and snack fueling, we reclaimed our freedom: kids started back at school.
It was the day we were all desperately counting down for. 
Watch: The things you never say in 2021. Post continues below.
School gates were draped with streamers and balloons, music and bubbles were floating through the air. 
Our beautiful teachers gathered (safely) out the front as they welcomed kids in with smiling eyes above their masks.
It felt like the first day of kindergarten again, except this was packed with even more emotion. My eyes welled up - with relief, with exhaustion and with joy at seeing my son and all his friends together again.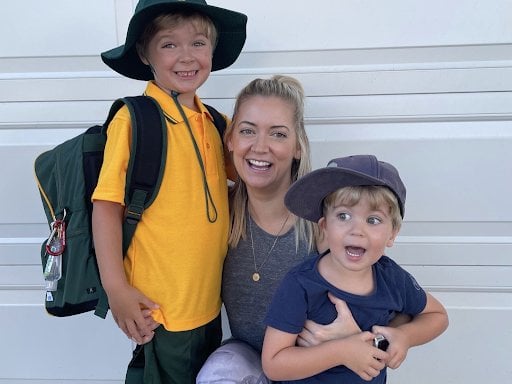 Image: Supplied.
My friends and I looked at one another after drop-off in disbelief. We had made it. We had emerged from lockdown and life was finally, FINALLY, starting to return to normal.