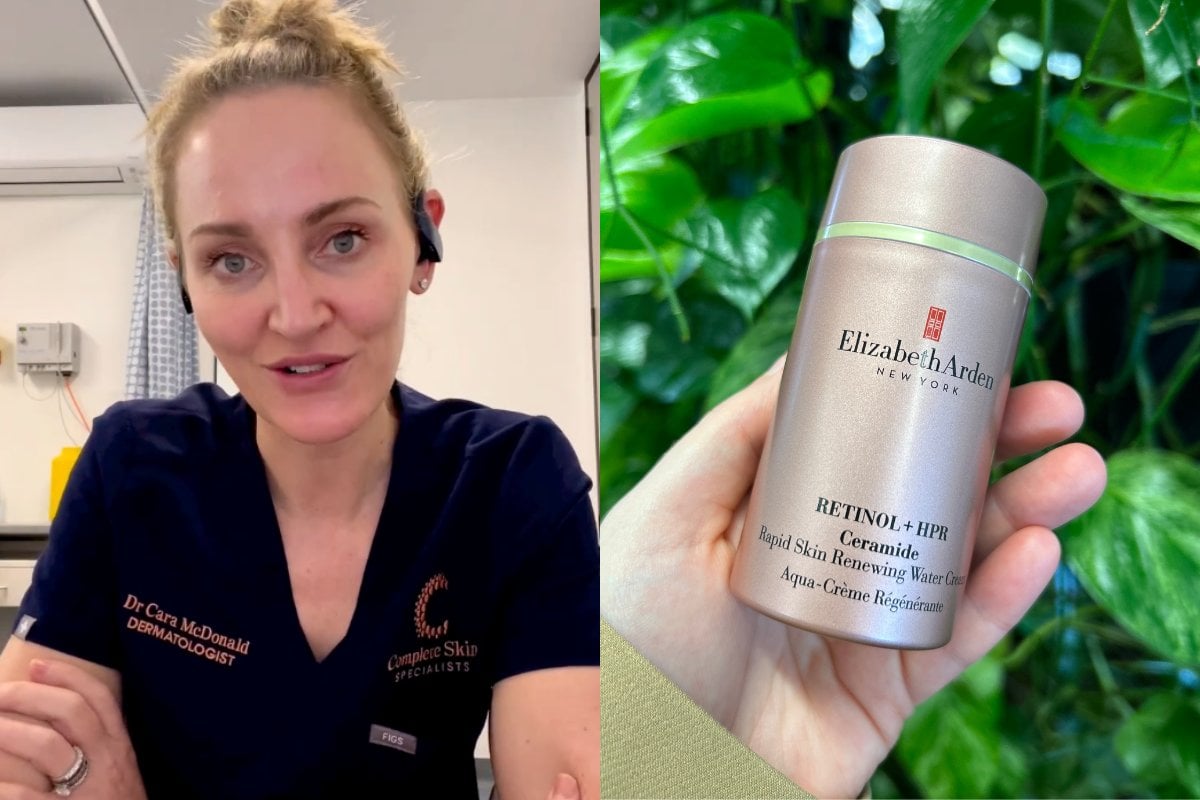 There are only a few skincare ingredients that ever reach the status of 'household name', but one that's continuing to rank is retinol.
Well-studied and researched, it's one to help us target a number of skin concerns, from plumping fine lines and wrinkles, reducing the appearance of hyperpigmentation and smoothing uneven skin texture.
While plenty of us are interested in retinol, I'm getting a strong sense from my Very Important journalism (read: chats in the office) that a lot of us are... lost, and worried about how harsh it'll be on our skin.
I'm in the camp of waving the flag for help on how to get our love affair started with retinol.
Powerful ingredients like retinol and its gentle friend, hydroxypinacolone retinoate (HPR), are buzzing right now – with beauty circles hailing HPR because of its low potential for irritation and suitability for sensitive skin.
But understanding how to get the most out of these skincare superheroes isn't as simple as you might think. And if we've learnt anything from Leigh Campbell (besides operation SPF! Daily!), it's that protecting that skin barrier is key when adding in new skincare steps.
Mamamia spoke to expert dermatologist, Dr Cara McDonald, to learn exactly how to harness the power of retinol and HPR: When to start using them, and how to incorporate them into your skincare routine while being wary of the all-important precautions.
What is retinol and why should you use it?
Before we get into the thick of it, let's strip it back so we're all on the same page.
1. The Ins and Outs of retinol:
Retinol is a derivative of vitamin A, a potent ingredient in skincare. This ingredient is one of the most highly regarded of all because it addresses a wide range of skin concerns and is often now considered a go-to choice for improving skin texture, reducing the appearance of fine lines and wrinkles, and promoting overall skin health.