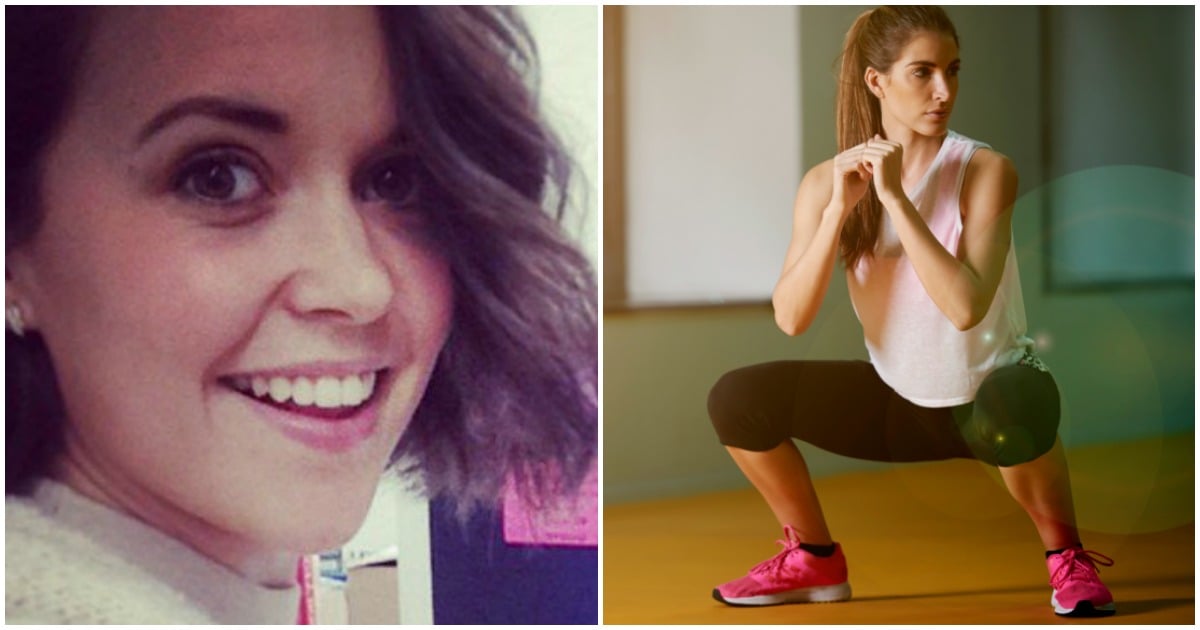 It's time to sit like a kid again, grown-ups.
Welcome to the squat challenge. Before you run away, this isn't about doing 10-15 reps or holding weights or working that booty. This is a different kind of squat. The RESTING squat.
Resting. My favourite word.
Picture a child bending down to examine a trail of ants, squatting down with their bum resting on their heels. Or an old man in China or Southeast Asia, squatting comfortably while he eats his dinner. Or a catcher in a baseball game, squatting for long stints behind the home plate.
I would've thought this position was bad for your knees or something, because it looks as much. Turns out I was wrong (rare, but true) – it's actually really good for your joints.
Watch video: The Mamamia team's most embarrassing gym moments. (Post continues after video.)
In fact, it's about to become the new fitness craze.
You know how stand-up desks have become a thing? Next up: squat desks. Well, maybe not just yet. But you may see your fit friends posting resting-squat-selfies in the next few months. #squelfie…
So, why?
"The human body was not designed to be sedentary. A significant cause of stiffness in hips, knees and ankles is due to sitting in chairs," says Corinne Golshevsky, a physiotherapist and Pilates teacher at Core Physio + Pilates in Melbourne.
"Daily squatting can improve mobility and stability in these areas as well as improving mid back (thoracic) spinal mobility... Our ancestors rested in a deep squat, why don't we?"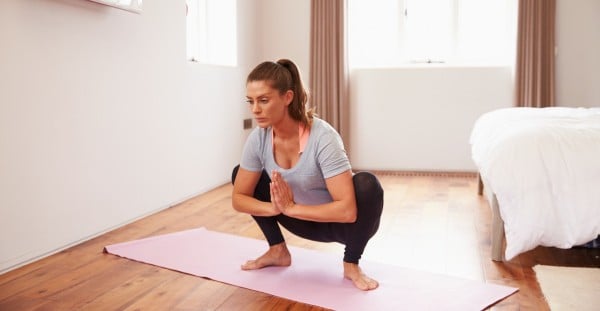 Image: iStock
Considering my hips and ankles have become so stiff lately that I can feel cold weather coming (move over, Nan, I need your walker) I thought I should give it a try.
I followed the advice - remove shoes, find the comfiest squat possible, use a couple of blocks or books under each heel if your ankles are too stiff to be flat-footed, then try to relax as much as possible.
The first attempt, I made it for about 30 seconds.
According to the pros, that's a sure sign I'm getting stiff in my late-20s old age. Too much desk-sitting, not enough toddler-squatting.
But I kept at it. Slowly increasing my time over a few weeks, every day, and I'm now at 10 minutes each night while I watch TV, with only a slight lift under my heel. (Post continues after gallery.)
Our favourite delicious packaged snacks