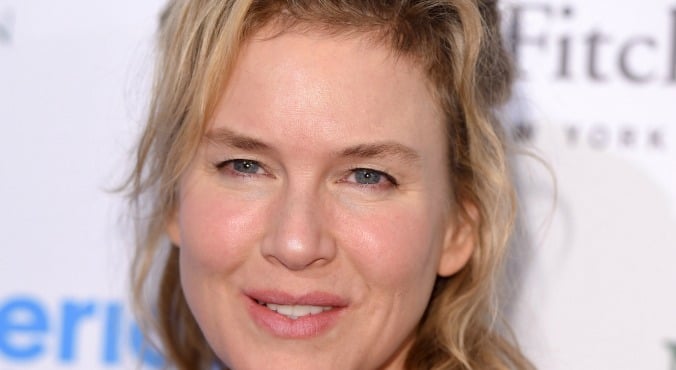 Image: Getty.
When Renee Zellweger stepped out onto the red carpet in October last year after a four year acting hiatus, no-one could have been prepared for the madness that her appearance sparked.
In countless columns and articles, The Bridget Jones actress was accused of having plastic surgery and labelled 'unrecognisable' for doing the most dastardly procedure of all; ageing.
One year on, the 46 year old has finally addressed how it felt to be the subject of such scrutiny – and she sounds unfazed.
"What good comes from knowing that something like that happened? Less fear. Sure," she told Entertainment Weekly while promoting the third Bridget Jones installment.
Even more impressive? Zellweger actually managed to miss most of the commentary all together.
"All that I know about is what friends and associates would send in texts and emails. They were sending support, which means that I must have needed it, and I prefer it that way," she said.
"So when people come up to me to ask 'How did that feel?'  I don't know, and I like it like that. I don't know. I know it sounds pretty unlikely that a person might be able to make herself, I guess, keep clear of those words or of that experience, but I have and it takes effort. But I have succeeded." (Post continues after gallery.)