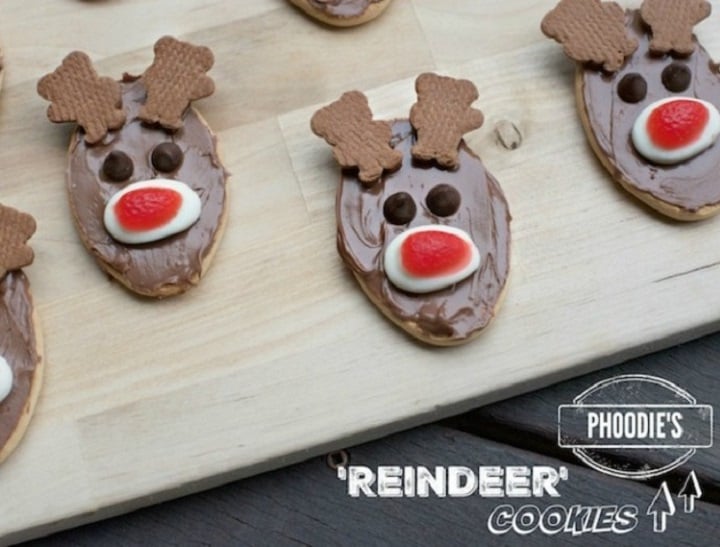 Looking for a quick and easy recipe the kids can help you make at Christmas time? Look no further.
Our friend Phoodie has done it again (if you didn't see her no-bake Maltesers slice than you can check that out here), with a Reindeer biscuit.

They involve a mere five ingredients and there is actually no cooking! NO ONE, not even small kids, can stuff these guys up, everyone thinks they're cute and if you're dealing with a nut allergy you can replace the Nutella with chocolate icing or melted chocolate on it's own!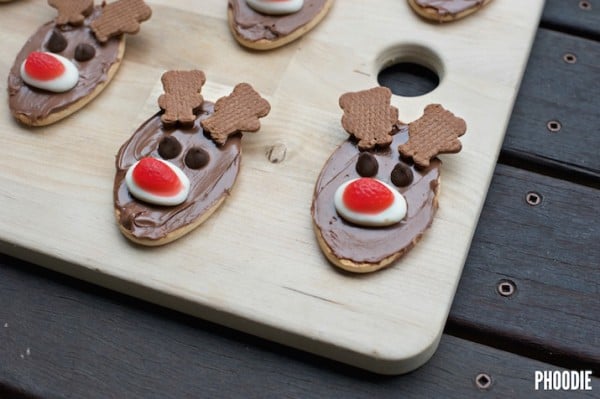 Ingredients:

Below is what you will need per 'reindeer', simply multiply it by the number of bikkies you want to make!