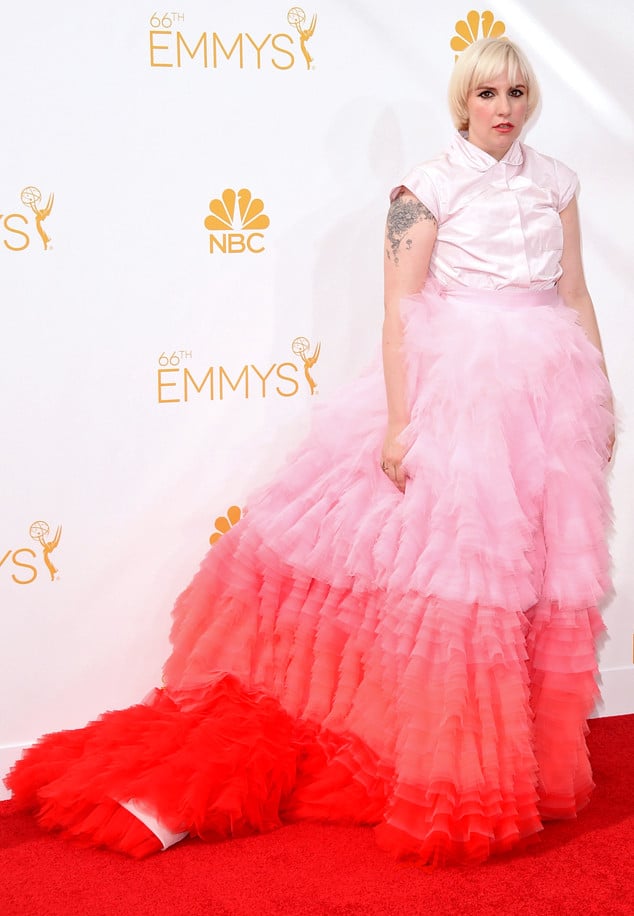 The red carpet is traditionally an opportunity for the celebs of the world to say 'Hello world, this is me, giving zero effs about what you think and being fabulous!' while the rest of us look on and wonder if we would be game enough to show some serious nips, should the occasion call for it.
As we prepare to say good bye to 2014 and embrace a new year full of all-round awesomeness in the life department, let's take a look back at the biggest moments on the red carpet.
1. Lena Dunham at the Emmy's
Lena has had an incredible 2014 she proved to us all that she's capable of kicking butt whilst still being super relatable and funny. Her Emmy's outfit this year was certainly memorable, with some saying she nailed it, and my mother saying that it reminded her of periods. Not a period, but periods, plural. Disclaimer: my Mum has absolutely no fashion background and her opinions must be taken with a grain of salt. Either way, Lena succeeded in wearing this dress with a full serving of sass.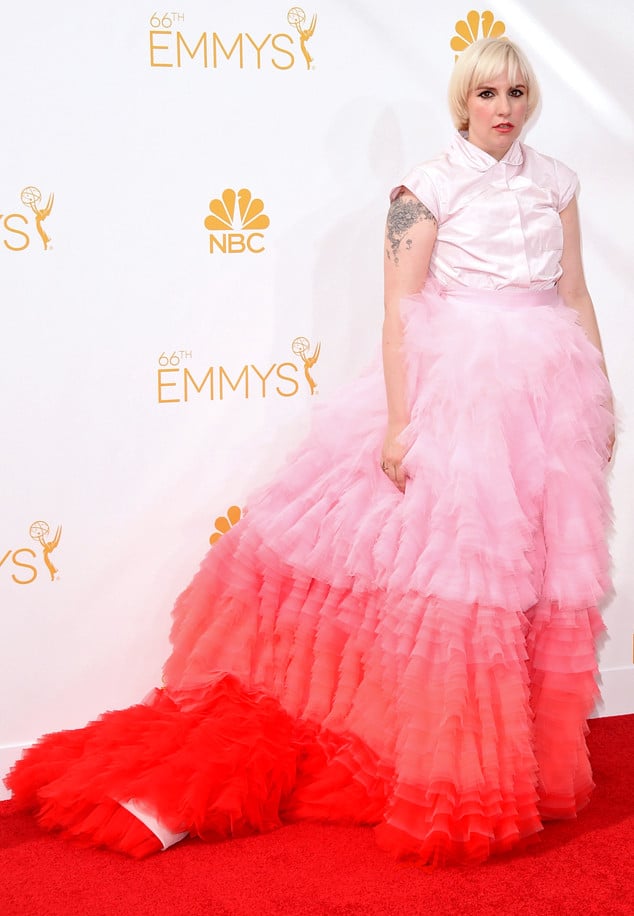 Business on top, party on the bottom.
2. Reginald Cranston at the Emmy's
No, I haven't lost my mind and confused Bryan Cranston with what sounds like a cartoon character. I refer to the small, hairy creature that made his home on top of Breaking Bad star Bryan Cranston's top lip and greeted the world for the first time on the Emmy's red carpet. His publicist has told me his name is Reginald. Yes, she is also confused as to why Bryan allowed Reginald to set up shop on his face, but she told me the pair were happy with the arrangement. PS: you know you're successful when the world freaks out about your mo'. Kudos to you, Cranston/s.