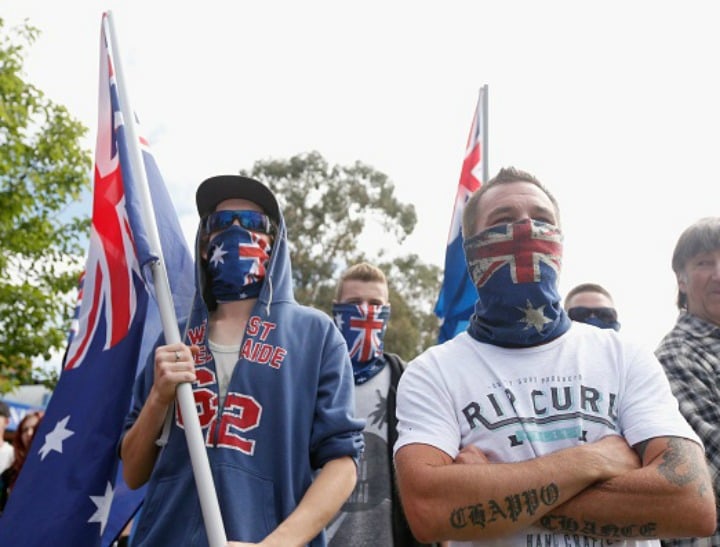 And they are easily outnumbered.
Yesterday, around 500 "protesters" descended on the Melton Civic Centre in Melbourne.
The (mostly) men from the extreme right-wing group Reclaim Australia represented Victoria's contribution to anti-Islam protests going on around the country.
Theirs was the largest of the protests and they were outnumbered two-to-one by pro-diversity advocates.
Two to one.
Armed with Australian flags, nonsensical placards and an unhealthy dose of bigotry, Reclaim Australia faced off against the No Room for Racism group (separated by a strong police presence) and were defeated, seemingly with ease.