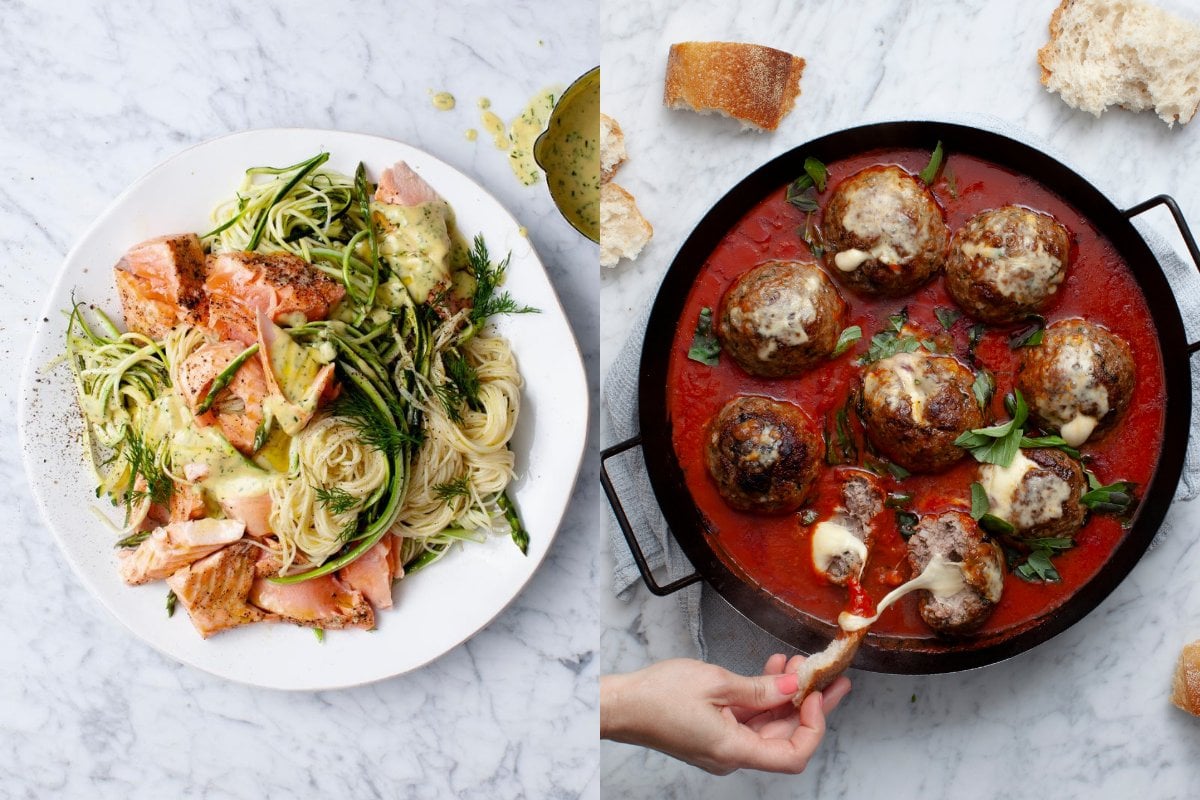 Lucy Tweed knows how to whip up a damn good meal.
The food stylist, author of Every Night of the Week (you might be familiar with her Instagram account by the same name) and partner with Sydney Seafood School has been creating food that both looks good and tastes good for years.
Lucy also loves entertaining - cooking up a feast and enjoying it with friends or family over a glass of wine and good conversation.
Watch: Want to drink something a little more interesting than water? Try these drink recipes. Post continues below.
We asked Lucy all about her insider cooking hacks to make entertaining stress-free, and got her to share her go-to recipes for when people come over.
We're already drooling...
Lucy Tweed's entertaining hacks.
1. Divide your recipes into three categories.
The first tip that Lucy says makes entertaining that much easier is dividing your recipes into three distinct groups before you even think of picking up a knife:
"[First] the super-prep - how much can you do way before everyone gets there and chuck in the fridge or freezer?
Then it's the morning-of stuff you don't want to be doing when friends are there - looking for ingredients and all the ugly, chaotic stuff (like taking the spine out of a chicken).
And then choosing a few nice little things [to do at the end]," Lucy told us. 
"So, you can still chat to your friends, but you're finishing off the dish and having a glass of wine."
"[For example] you might decide just to pick your salad leaves at the bench with your friends because that's quite a nice thing to do, rather than wasting time doing it beforehand," Lucy added.
2. Prepare elements way ahead of time.
You know how Lucy mentioned doing your "super-prep" before? Well, that because it's an important hack to make cooking for guests more relaxed.