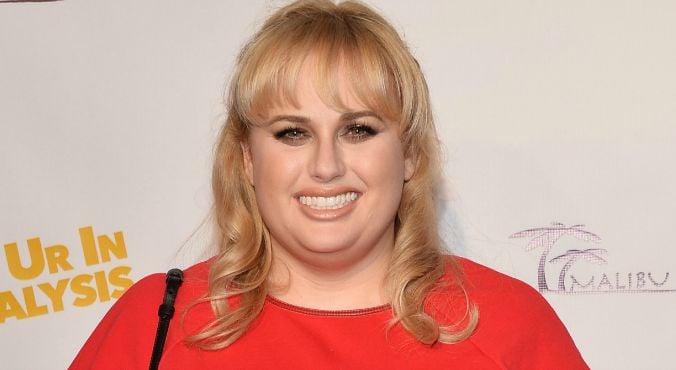 Image via Getty.
The MTV Video Music Awards (VMAs), are happening now in Los Angeles, and while everyone might be talking about Miley Cyrus hosting them, it's Rebel Wilson's new 'do that's on our radar.
Rebel, who's known for her trademark blonde locks, has stolen the show and not just for that bouffant style.
It's bold. It's bright. It suits her to a tee.
We're not sure if it's a permanent change, or just some added extensions, but either way we're loving it. The matching lipstick?
Genius.
Candy pink hair appears to be the "it" colour this year, with celebrities like Kaley Cuoco, Kate Hudson, Cara Delevingne  and Nicole Richie jumping on board.
Taylor Swift
Another highlight from the VMAs? Taylor Swift debuted her new video clip for Wildest Dreams. And now we know what she'd look like as a brunette.
Check out some of the other hair and beauty looks from the VMAs this year...